Hardware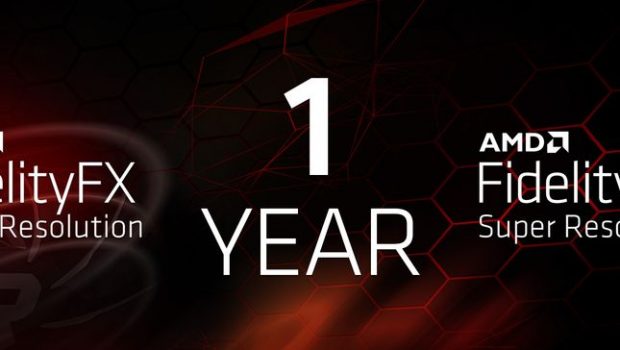 Published on June 23rd, 2022 | by Adrian Gunning
AMD FidelityFX Super Resolution One Year Later: 110+ Games and FSR 2.0 Now Available on GPUOpen
One year ago, AMD launched FidelityFX Super Resolution (FSR), a cutting-edge upscaling solution that delivers an amazing performance boost in supported games, and it quickly became the fastest adopted software gaming tech in AMD history.
Today, there are 110+ available and upcoming games supporting FSR 1.0 and FSR 2.0. Additionally, beginning today, FSR 2.0 is now available on GPUOpen as a free download for game developers.
110+ Available and Upcoming Games Supporting FSR 1.0 and FSR 2.0

FSR 2.0 support now at 22 available and upcoming games, including upcoming titles recently announced: Abyss World, Hitman 3, Rescue Party: Live!, Super People, and The Callisto Protocol. And today it was announced that FSR 2.0 is coming soon in The Bridge Curse, Thymesia, and Tiny Tina's Wonderlands.
FSR 1.0 support expands to include enhanced versions of Resident Evil 2, Resident Evil 3, Resident Evil 7: Biohazard, and iRacing, as well as upcoming support in Call of the Wild: The Angler, Lies Of P, PC Building Simulator 2, and Project HP.

FSR 2.0 Now Available for Developers on GPUOpen

FSR 2.0 is now available as an open source API for ease of integration with complete documentation and full C++ and HLSL source code. It supports DirectX 12 and Vulkan, with plug-ins for both Unreal Engine 4 and 5 coming soon. It is also supported on Xbox and will be available in the Xbox GDK.
FSR is one of several AMD technologies that deliver next-level gaming experiences. Ranging from Radeon Super Resolution and AMD Radeon Anti-Lag that increase performance and responsiveness, to AMD Smart Access Memory that unleashes gaming performance on systems with Radeon graphics and Ryzen processors, these advanced technologies provide gamers with incredible performance, stunning visuals and elevated experiences.
To read more about the incredible milestones of FSR over the past year, as well as how FSR stacks up against the competition, please check out the blog HERE. To learn more about the release of FSR 2.0 for developers, please check out GPUOpen HERE.