Games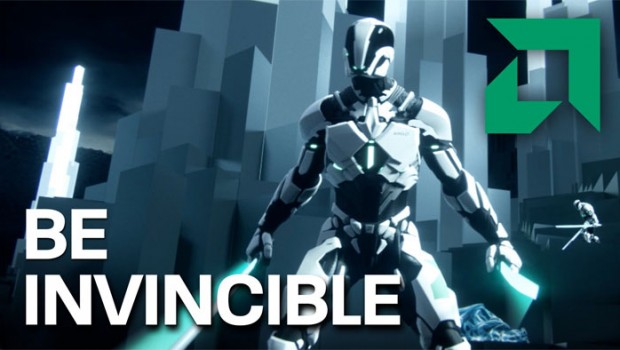 Published on February 20th, 2014 | by Admin
AMD Embraces Gamers with AMD Rewards Program
Powered by Raptr, comprehensive loyalty program grants gamers a chance to earn points and claim prizes in the AMD Gaming Evolved —
SYDNEY, Australia. — Feb. 20, 2014 — AMD (NYSE: AMD) today announced the AMD Rewards program powered by Raptr, giving AMD Radeon™ based PC  gamers the chance to redeem  points earned  within the AMD Gaming Evolved application for prizes.
We are thankful for the millions of gamers that support the AMD Radeon™ brand said Darren The AMD Rewards program is our way of thanking our loyal customers and giving back to the community that has given "
The AMD Gaming Evolved App helps gamers get the best experience every time they play by recommending optimal game settings tailored to their rig; keeping their drivers up to date; and through a diverse set of in-game tools like chat, web-browsing, live-streaming, and through the new AMD Rewards loyalty program. Players can earn points by using the app to play their favourite  games, optimise setting for those games, or engage with the community. Those points can be redeemed for AMD Rewards in the Raptr store.
At launch, gamers will be able to redeem points for prizes, such as: Sapphire Technology Radeon R9 Series graphics cards, and tons of free games, ASTRO gaming headsets, GameFly subscriptions, GUNNAR gaming eyewear, discounts and more. AMD Rewards Program is an extension to the broader Raptr Rewards program, worth of rewards.
We see AMD Rewards as a natural extension of what Raptr Rewards does for s really great to be able to "
To see a list of the prizes and learn more about participating in the Raptr AMD Rewards program, visit www.raptr.com/amd.
Supporting Resources
•    Download the AMD Gaming Evolved Powered by Raptr application
•    Watch our AMD Rewards walkthrough video on YouTube
•    Read our blog: The Raptr AMD Rewards loyalty program is here!
•    Become a fan of AMD Gaming on Facebook
•    Engage with us on Twitter @AMDRadeon
•    Engage with us on Twitter @AMDAPU
•    Become a fan of AMD on Facebook