Hardware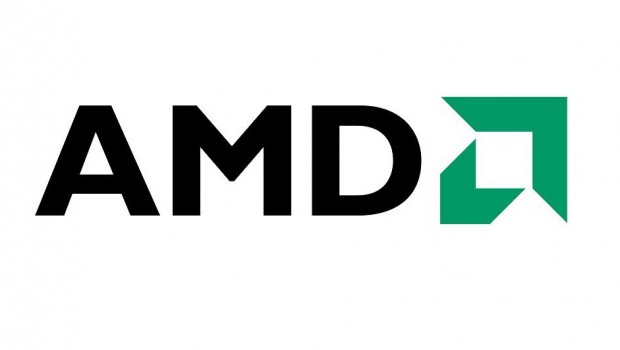 Published on December 9th, 2014 | by admin
AMD Catalyst Omega
Great computing experiences don't just happen—they're AMD-enabled.  
The latest major release of our software drivers are available as a free upgrade for AMD customers. In addition to releasing new versions of the system software at regular intervals, AMD will soon release a Catalyst Omega™ special edition software update that will include enhancements to enrich the user experience. 
Why? Today's hardware and software have become highly interconnected and interdependent, creating a technology "yin-yang" that dynamically interacts to shape a cohesive computing unit. This symbiotic relationship between hardware and software is vital to the ongoing evolution of future computing devices. New software becomes incorporated into an existing generation of hardware, enabling faster, more capable, and more reliable performance.
What is Catalyst Omega?
Last year alone, more than 80 million people downloaded AMD Catalyst™ drivers — and we are thrilled that millions of customers are enjoying the benefits of our new software. Giving them something extra-special this time of year is the best way to thank them for their continuing support, and show our appreciation for being part of our AMD community.
Our software team has worked hard to enrich the user experience, and create a remarkable environment for developers by providing them the ability to create incredible new apps. Catalyst Omega was engineered to take full advantage of the advanced technologies built into AMD's products featuring GCN Architecture, and make them more powerful and capable.
Extra performance — no extra cost.
Think of the last time a product you purchased actually improved over time. AMD Radeon graphics and AMD A-series APUs featuring GCN architecture enable easy software upgrades that boost performance, enhance reliability, and reduce heat and energy consumption. Installing Catalyst Omega on select AMD products enables free software upgrades that install automatically improve your gaming performance.
For example, early buyers of an AMD Radeon™ R9 290X who download and install Catalyst Omega today can realize up to 38% faster gameplay with Civilization: Beyond Earth™. Similarly, users of AMD's advanced APUs like the A10 7850K can achieve up to 29% faster gaming performance with Batman: Arkham Origins™.
Great software brings out the best of great hardware
Catalyst Omega extracts the true potential of GCN-enabled AMD APUs and GPUs with over 20 new software features exposing what is doable in existing hardware. Here are a few examples of new Catalyst Omega capabilities: 
Enabling the UltraHD Revolution UltraHD TVs and monitors are now available, and becoming much more affordable. UltraHD displays demand UltraHD content—but very little content or entertainment is being recorded in 4K at this time. The good news: we are offering built-in Ultra HD upsampling with frame rate conversion and HD detail enhancement that will convert 1080p videos to near-UltraHD quality on 4K displays.
Picture-Perfect UltraHD Our Picture-Perfect UltraHD technology strives for "pixel-perfect" images, with Compression Artifact Removal 2, VAAPI Decode, and Frame Rate Conversion for Blu-Ray Playback enabling pixel-by-pixel image processing.
What is better than faster? Smoother. There are many reasons that make AMD APUs and AMD GPUs a match made in heaven. But one of the major ones is that one brings the best in the other. When select AMD products are paired together through Dual Graphics with frame pacing enhancements, the powerful gameplay becomes smooth.
Here are examples of AMD enabling developers to deliver outstanding user experiences:
Linux Open Source Unifying Kernel Driver Model for Open and Closed source drivers, and enabling more developers working on shared components of "amdgpu" stack, helps achieve superior driver performance and reliability.
OpenCL 2.0 Support Enabling developers to extend the reach of their app content and functionality based on industry standards.
TressFX 3.0 Introducing new gaming capabilities for game developers with TressFX, such as rendering of hair or fur onto "skinned" geometries.
Testing quantity delivers superior product quality
The benefits of "quality vs. quantity" frequently debated — except when it comes to delivering a superior user experience, where the quality of a product heavily depends on the quantity of product testing. This is why every AMD Catalyst™ release undergoes exhaustive testing to uncover and fix hidden flaws and make the user experience as intuitive, reliable, and enjoyable as possible.
Testing Catalyst Omega required executing approximately 441,000 automated and 11,088 manual test-cases, utilizing more than 600 varied system configurations, with more than 190 different screen displays. However, we did not stop there.
Our community managers asked six of the largest PC communities to share their candid feedback about our AMD Catalyst™ drivers, and report on the issues they discovered. Our dedicated QA teams worked on reproducing, debugging, and fixing these issues. The result? Incorporating more than 400 bug-fixes and enhancements, Catalyst Omega delivers a user experience that is intuitive, pleasant, and trouble-free.
What are GCN and AMD Catalyst?
Graphics Core Next (GCN) Architecture took the market by storm, quickly becoming a top choice for consumers who expect the best experience on their laptop, desktop, or workstation. GCN delivers amazing leaps in performance for gamers, and enables acceleration of modern computing workloads by handling programming languages traditionally exclusive to the main processor.
Delivering unprecedented user-control of performance and visual quality, our award-winning AMD Catalyst™ software updates will continue to be focused on delivering superior graphics performance, unmatched image quality, and innovative new features that improve the user-experience with AMD Radeon™ graphics processors.