Hardware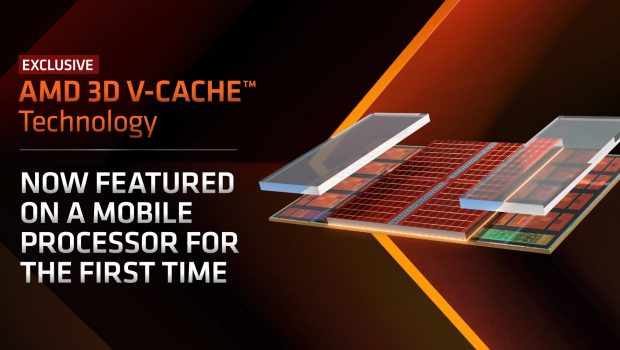 Published on July 28th, 2023 | by Adrian Gunning
AMD Announces its First Mobile Processor with AMD 3D V-Cache Technology
Today, AMD announced the AMD Ryzen™ 9 7945HX3D processor, a groundbreaking addition to the company's renowned Ryzen™ Series processors and the first mobile processor with AMD 3D V-Cache™ Technology. The processor will be launched first in the ASUS ROG Scar 17, designed to deliver exceptional performance, and offering the industry's first integration of AMD 3D V-Cache technology for mobile.
Based on the "Zen 4" architecture, with clock speeds up to 5.4 GHz1, and a hyper-efficient 55W TDP package, the Ryzen 9 7945HX3D processor is engineered to deliver the top performance needed to handle today's most demanding titles. Empowering a new era of mobile computing, users will experience immersive, unparalleled gaming performance2, and exceptional responsiveness on laptops with state-of-the-art AMD 3D V-Cache technology.
The Ryzen 9 7945HX3D processor-enabled ASUS ROG Scar 17 gaming laptop is expected to be available beginning August 22, 2023. Learn more about the Ryzen 9 7945HX3D processor HERE3.