Hardware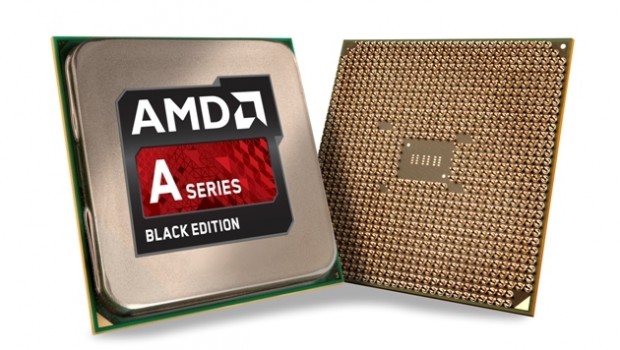 Published on August 1st, 2014 | by Admin
AMD A10-7800 Review
Summary: AMD have carefully crafted an APU that definitely targets the budget conscious person which not only allows users to play games but perform a variety of multimedia and other software functions
AMD have just launched their new Accelerated Processing Unit (APU) with its A-Series 4th generation APU, the A10-7800 that boasts 12 computer cores (4 CPU + 8 GPU) to create the ultimate heterogeneous compute system. The A10-7800 is also based on the Kaveri architecture that forces a new synergy between the CPU and GPU which shares memory and as a result creates faster processing thanks to its multi-threaded architecture.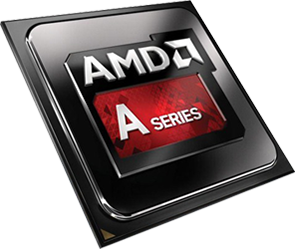 The Kaveri architecture also moves away from the previous generation of piledriver cores that have been replaced with the new steamroller cores (ISA instructions, up to 2MB L2 cache per dual-core modem and turbo of up to 4Ghz) that boast up to 25% performance gains.
APU Highlights

HSA (Heterogeneous System Architecture)
Graphics Core Next (GCN) Architecture
Mantle Technology
AMD TrueAudio Technology
AMD Eyefinity Technology
AMD Radeon™ Memory
A10-7800 Features
The APU has also been optimised for DDR3-2133 memory and is compatible with the FM2+ chipset and more importantly is quite affordably priced. In terms of graphics, the APU basically has eight R7 cores for its graphical capabilities that even boasts 4K which is great for GPU applications and OpenCL which may be the future of computing.
The new chip also comes with AMD's TrueAudio technology with 512 shader processors clocked at a base speed of 654 MHz. Opposed to the previous chipsets from AMD, the Kaveri has a 28nm 245 mm² die-size and 2.41 Billion transistors that is almost double to what came before. That's quite a feat from AMD!
Specifications
Max Turbo / CPU Frequency: 3.9/3.5GHz
CPU Cores: 4
GPU Cores: 8
Shader Cores: 512
GPU Clock: 720MHz
TDP: 65/45
L2 Cache: 4MBProcess: 28nm
HSA Features: Yes
AMD TrueAudio: Yes
Mantle Support: Yes
AMD Configurable TDP: Optimized (45w)
Suggested Configuration: Radeon R7 265, A88X, 8GB DDR3-2133
Benchmarks
Benchmarks are always subjective and are dependent on many factors that include hardware, software and drivers. With that said, all our benchmarks are performed on a fresh system with Windows 7. In order to test the power of integrated GPU features of the A10-7800, we tested Metro Last Light, Sleeping Dogs, Tomb Raider and Bioshock Infinite with the integrated graphics of the APU. Considering these were all driven by the APU, the results were very impressive.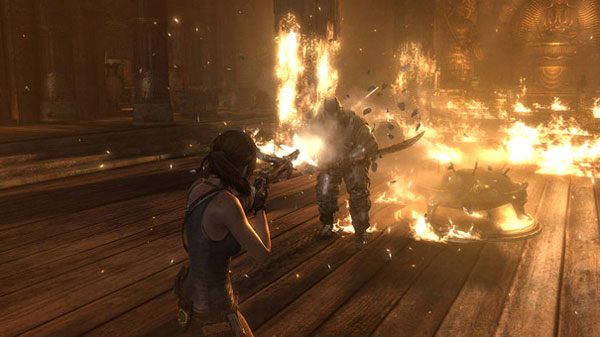 All games were tested on a resolution of 1280×1024 with medium detail and to our surprise, the frame rates were very respectable. Of course it won't replacement a dedicated graphics card but for joint applications, I'm eager to see where software and gaming developers go.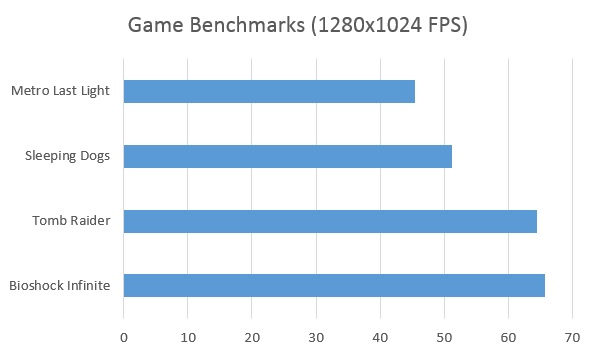 This APU also boasts AMD Mantle which improves communication between the APU and the dedicated GPU. In essence, it frees up the CPU workload. We briefly tested this with Battlefield 4 and could see an improvement in performance but this will require additional testing and hopefully a more stable driver from AMD.
We also tested the AMD A10-7800 with 3DMark FireStrike, one of the latest benchmarking demonstrations from 3DMark that not only uses the latest architecture but boasts some truly astonishing graphics. The integrated GPU tests were compared to Intel's Core i7 4770k and once again performed on medium quality.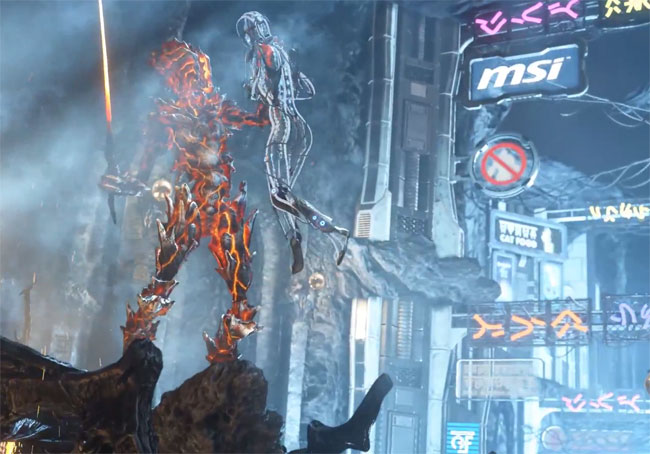 As you can see from the below results, the integrated GPU makes a huge difference to the scores and proves the success of merging both CPU and GPU's together. Once again, you cannot beat a standalone graphics card but the future applications of this APU will definitely change the technology landscape as it frees up the "CPU" for other things.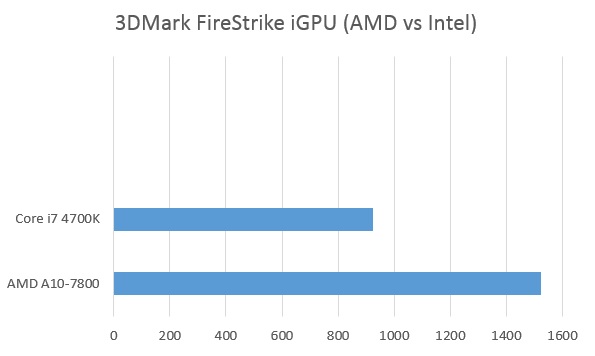 GPU cores
Up to 512 shaders
Up to 720MHz
8xAA and 16xAF Support
DirectX11.2 Support
Mantle Support
AMD Eyefinity Technology2 and 4K Ultra HD Support
DisplayPort 1.2 Support
The GPU also has support for video encoding for H.264 that will assist with compression algorithms to increase the overall process. It even supports High Efficiency Video Coding (HEVC) video compression which is ideal for 4K and beyond. With that in mind, we tested HandBrake, a popular video software package that is ideal for converting between a variety of formats and codecs. Given the price of the AMD A10-7800 and compared to the i7 4700k, this APU still produced some strong results.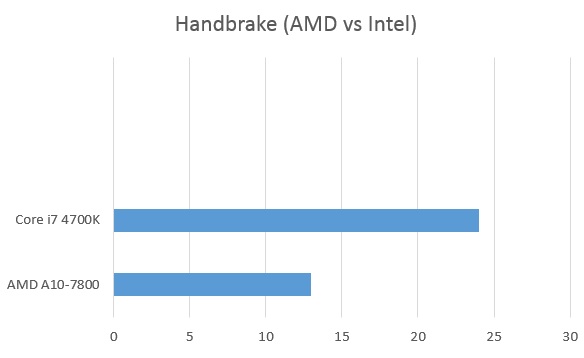 It's also interesting that AMD have included a dedicated Digital Signal Processing (DSP) into the chip that improves audio quality and makes it easier for programmers to create various effects like directional sound. As sound is handled by both the motherboard and the CPU, this implementation is almost like having a dedicated sound card… well almost.
Final Thoughts?
AMD have carefully crafted an APU that definitely targets the budget conscious person which not only allows users to play games but perform a variety of multimedia and other software functions. For gamers, it allows players the ability to access the latest gaming titles and have a decent experience on a resolution of 1280×1024 which will be perfect for notebook users.
On the flip side, there are still other options available that for a little bit more money, it will make your gaming experience even better. However for the mainstream PC user or budget savvy PC enthusiast, AMD have once again given the market another choice and that choice offers them a quad core CPU with eight R7 cores inside the GPU. Add in fast DDR3-2133 RAM, USB 3.0 support, SSD plus an AMD Graphics Card and the A10-7800 could create a gaming powerhouse and best all, upgrades are quite easy with AMD architecture.