News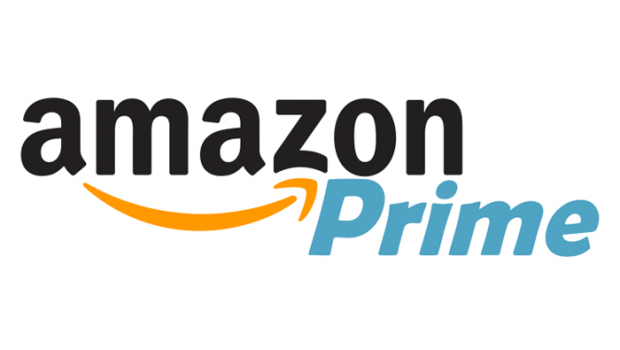 Published on July 10th, 2019 | by Admin
Amazon shares a sneak peek at some of the deals available to Australian Prime members during their Prime Day Deal Event
Amazon Australia reveals early Prime Day offers ahead of their longest ever Prime Day
To kick start the celebrations a little bit earlier, Amazon Australia has released a number of early deals, as well as exclusive offers and savings for Prime members in the lead up to Prime Day.  This year's Prime Day shopping event will officially kick off at 00:01 on 15 July, with two days of epic deals and an extra 17 hours of deals straight from the U.S. to Prime members in Australia directly through Amazon.com.au.
Some deals are starting early and Prime members can enjoy exclusive offers and savings:
Amazon Music – Prime members who haven't yet tried Amazon Music Unlimited can get four months of the premium streaming tier for just $0.99 and enjoy unlimited access to more than 50 million songs, ad-free.  At end of trial, standard fee of $11.99/month applies.
Prime Video – Prime members who stream a movie or a TV episode for their first time between 8 and 16 July will receive $10 to spend on com.au.
Audible – Prime members who haven't yet tried Audible can access a free 3-month trial until 31 July. At end of trial standard fee of $16.45/month applies.
Kindle Unlimited – Prime members who haven't yet tried Kindle Unlimited can get their first three months of unlimited reading FREE when they sign up. At end of trial standard fee of $13.99/month applies.
Amazon Devices – Echo Plus (1st Gen) is now available at $49 – that is a massive $50 saving.
Books – Prime members will receive an extra 10% off select new release and pre-order books, which have already have a 40% off discount.
Rocco Braeuniger, Country Manager for Amazon in Australia, said, "With just a few days to go until Australia kicks off Prime Day, we are excited to share some of the deals that will be available to Prime members Down Under.  There will be tens of thousands of products at discount prices, so we hope there is something for everyone. With huge savings on everything from fashion to home entertainment and home and kitchen products to household essentials, we are excited to bring Aussies even greater value."
Prime members will find Amazon's best deals across TVs, smart home, kitchen, pantry food and drinks, toys, beauty, fashion, as well as everyday household essentials and Amazon Australia is today sharing a sneak peek at some of the deals that Australian Prime members will have access to:
Discounts of up to 50% on select Amazon Devices including the Echo Dot and the Amazon Echo (2nd Gen).
Discounts of up to 50% on some fashion brands including Adidas, Calvin Klein, Lorna Jane and Australian shoe brand, Wild Rhino.
Discounts of at least 25% on select headphones from brands including Bose, Sennheiser and SoundPEATS.
Discounts of at least 25% on select Home and Kitchen Products from brands including Le Creuset, DeLonghi and Joseph Joseph.
Discounts of up to 25% on select laptops on brands including Acer and Asus.
Discounts of up to 30% on select favourites from Nerf, Barbie, LEGO, Fisher-Price, Toy Story 4 and more top Toys.
Last Prime Day, small and medium-sized businesses selling in Amazon's stores surpassed US$1.5 billion in sales globally and offered hundreds of thousands of deals. This year, Prime members in Australia will be able to shop deals from local sellers including Melbourne based Canningvale.
Jordan Prainito, Managing Director of Canningvale said, "Canningvale is excited to be participating in Prime Day again this year after seeing almost a 500% uplift in sales last year. Prime Day has become one of the biggest shopping events in the northern hemisphere and in time, we expect it to be no different for Australia. This year we will once again be offering great prices on a range of luxury homewares available on Amazon Australia."
Every Day Made Better with Prime
Prime was designed to make your life better every single day. Over 100 million paid members around the world enjoy the many benefits of Prime, including the best of shopping, savings and entertainment on Prime Day. Prime members in Australia have access to free delivery on millions of local and international eligible items in as fast as two days, They have access to exclusive and award-winning Amazon Original series and other popular movies and TV shows with Prime Video, more than two million songs ad-free, over 1,000 e-books with Prime Reading, benefits for gamers with Twitch Prime, and more.