News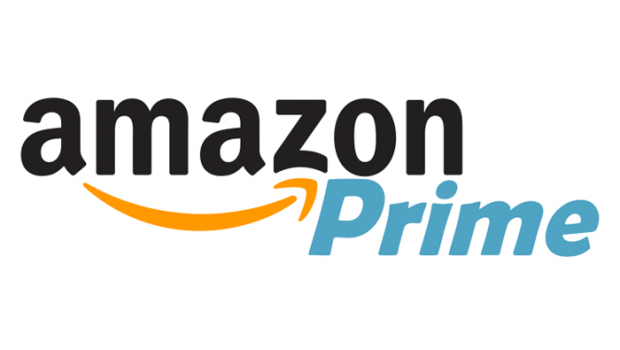 Published on October 18th, 2018 | by Admin
Amazon Music Brings Even More Entertainment to Prime Members in Australia with the Launch of Prime Music
Australian Prime members can now explore more than two million songs ad-free with the added magic of voice controls powered by Alexa – at no additional cost to their membership 
Expanding the vast selection of Prime benefits in Australia, Prime Music is available today with every new and existing Prime membership 
SYDNEY— 18 Oct, 2018—(NASDAQ: AMZN)— Amazon Australia today announces the launch of Prime Music, bringing a catalogue of more than two million songs and hundreds of hand-curated playlists and stations, ad-free and on-demand with unlimited skips by today's best-selling artists to Prime members. With music listening powered by Alexa, Prime Members can also experience music streaming through the ease of using voice to find the perfect music to fit a variety of moods and occasions. By simply asking Alexa to "play music," listeners can experience top hits from artists including Lorde, Gang of Youths, Kendrick Lamar, Carrie Underwood, Tame Impala and more, no searching or browsing required. Beginning today, Prime Music is included in every new and existing Prime membership at no additional cost.  Learn more at amazon.com.au/primemusic.
"It's been incredible to see the feedback from customers since launching Amazon Music's premium tier, Amazon Music Unlimited, for Australia earlier this year," stated David Ray, Head of Music for Australia and New Zealand. "With today's launch of Prime Music, we're excited to deliver another listening experience with Amazon Music built specifically for our Prime members, and to introduce even more ways of discovering and rediscovering music with voice through Alexa at absolutely no additional cost to their Prime membership." 
With today's launch of Prime Music, Prime members now have access to ad-free listening of more than 2 million songs and more than two hundred locally curated playlists and stations based on a wide variety of genres and moods, including "Pop Hits," "Hip-Hop Workout," "Upbeat Indie Hits," "Relaxing Alternative" and more, with up to 40 hours of playback every month with no limits on skips or repeat plays. Additionally, Prime Music offers numerous hand-curated playlists and stations built specifically for the Australian music fan, including the Amazon Original "Made in Australia" playlist, featuring newly-recorded covers of classic songs by local artists, exclusively available on Amazon Music. With Prime Music, customers can also save playlists, albums and more for offline playback on mobile devices. For even more music, Prime members have the ability to upgrade to a subscription to Amazon Music Unlimited, Amazon Music's premium streaming tier launched in Australia earlier this year, offering customers a catalogue of more than 50 million tracks for a monthly or annual subscription, separate to a Prime subscription.
Amazon Music has reimagined music listening with natural language voice controls powered by Alexa, making it easier for customers to request music in natural ways including by mood, genre, era and more, at home or on-the-go with Alexa in the Amazon Music app on mobile.
Today, customers can ask Alexa:
Looking for a specific song? Just say "Alexa, play the Amy Shark song 'Adore'."
Excited to hear the new album you've been waiting for? Simply request, "Alexa, play Staying at Tamara's by George Ezra" or "Alexa, play the new album by Jason Aldean."
Need music to match your mood? "Alexa, play happy music" or "Alexa, play relaxing music"
Planning a summer party and need a soundtrack? "Alexa, play the 'Backyard Anthems' playlist."
Looking for genre hits from a specific era? Ask, "Alexa, play rock music from the 90s" or "Alexa, play hip-hop from the 2000s."
Know what type of music you want to hear, but can't think of a playlist or album? Just ask, "Alexa, play pop music" or "Alexa, play country music."
"Within just a few months of launching Prime for Australia, we are delighted to bring members further great entertainment benefits at no extra cost to their Prime membership. The addition of Prime Music to the already extensive entertainment and delivery benefits is just the beginning, and we look forward to continuing to grow the experience for members over the coming months and years," stated Evan Graj, Head of Prime in Australia.
Amazon launched its membership program, Amazon Prime in Australia in June of this year, bringing members in Australia access to the widest selection of Prime benefits at launch for any country ever—free delivery on millions of eligible local and international items, access to exclusive and award-winning Prime Original series and other popular movies and TV shows with Prime Video, access to over 1,000 e-books with Prime Reading, benefits for gamers with Twitch Prime, access to discounted priority delivery and more.
To start listening to Prime Music today, download the Amazon Music app in Android and iOS app stores or visit amazon.com.au/primemusic. Eligible customers who are not already Prime members can begin streaming Prime Music with a 30-day free trial of Amazon Prime today, with Alexa in the Amazon Music app for iOS and Android, on all Echo devices, as well as on Mac, PC and on the Fire TV Stick Basic Edition.