Hardware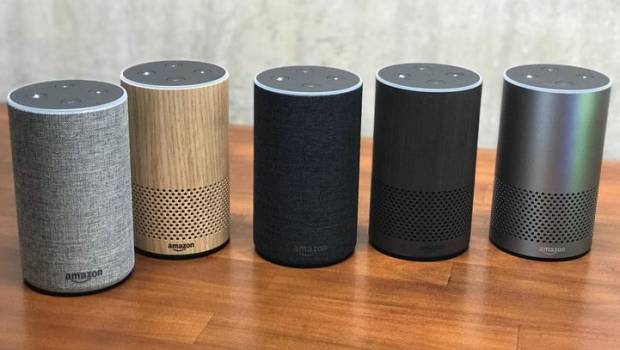 Published on September 21st, 2018 | by Admin
Amazon introduces the all-new Echo Show and all-new lineup of Echo devices
Amazon has today announced an all-new lineup of Echo devices, making it easier than ever before for Australians to bring the features and convenience of Alexa to any room in the home. The Echo Show will also be available in Australia, offering an all-new design with a 10-inch HD display and a built-in smart home hub.
New Echo devices include:
Echo Show: An all-new design available in Australia, upgraded speaker, a stunning 10-inch HD display, and a built-in smart home hub, plus all the glanceable features customers love about Alexa for $349.00
All-New Echo Plus: A simple way to start your smart home with a built-in Zigbee hub, plus an upgraded speaker and a new design, and still only $229.00
All-New Echo Dot: The easiest way to bring Alexa into your home, now with a new speaker for louder and crisper sound, an updated fabric design, and still only $79.00
Echo Sub: An Echo companion device, that adds deep, rich bass to music playback on Echo devices for $199.00
The all-new Echo Show is completely redesigned with a vibrant display that shows colourful, fresh, and compelling visuals. So when you ask Alexa to show you the weather, watch a video or pull up your shopping list, the experience is even more enriching. Echo Plus now includes an embedded temperature sensor, so you can set temperature-based routines using other smart home devices. For example, when the living room reaches 30 degrees, Alexa can send a notification to your phone and turn on a fan connected to a smart plug.
The new Echo Dot plays music louder with richer sound, all in a compact design. Put an Echo Dot in every room to ask for information or the weather, play your favourite music in a multi-room music grouping, set timers and alarms, and control compatible smart home devices. Echo Sub is the first wireless Echo subwoofer for those who want to pump up the bass when listening to music on their existing or new Echo devices. You can connect the Echo Sub with compatible Echo devices to create a 1.1 or 2.1 pairing for stereo sound. With the equaliser feature, you can adjust the bass, mid-range, and treble of the pairing simply by using your voice. Just say, "Alexa, turn up the bass."
When paired with compatible smart home devices, the new Echo range allows Australians to transform their home with smart lights, locks, sensors, plugs, switches, and more.
Echo Dot, Echo Plus, Echo Show, and Echo Sub are available for pre-order on www.amazon.com.au starting today and will start shipping next month. Devices may also be pre-ordered at retailers including JB Hi-Fi, Officeworks, and more. Prices quoted in this release reflect recommended retail prices.