Events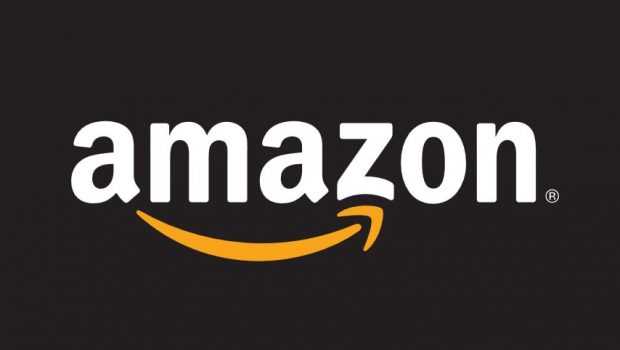 Published on November 2nd, 2022 | by Adrian Gunning
Amazon gears up for the holiday season with continued investment in its Australian operations
As 9 million Australians plan to do some or all of their holiday shopping online in 2022[1], Amazon Australia prepares for its fifth festive season in the country. This year, the company has significantly invested in and expanded its operations network to increase selection and enable a fast and reliable delivery experience for customers.
Amazon Australia's Director of Operations, Mindy Espidio-Garcia said, "This year, we've continued to invest across the board to support Australian customers more effectively for the festive season and beyond. From increasing our product range to 200 million items on amazon.com.au; to investment in doubling our operational infrastructure which enables us to offer Prime Free One-Day delivery to members in Sydney and Melbourne – we're proud to be putting our customers first."
"Our employees underpin everything we do, and we remain committed towards investing in Australia to enable local sellers to reach customers, while creating quality jobs for Australians. As always, we encourage customers to shop early and take advantage of great offers over Black Friday/Cyber Monday and we will have plenty of gifting options available for the holidays as we work hard to provide customers with a seamless, fast and reliable experience."
Expands Fulfilment Network and Increases Capacity for Sellers
Amazon Australia more than doubled its operational footprint in 2022 with the launch of its first Australian robotics fulfilment centre in Western Sydney in January. Storage capacity has also increased by 100%, increasing the storage space available to the many small and medium size Australian businesses who use Fulfilment by Amazon to seamlessly service customers around the country. The company now has over 7 million cubic feet of storage space across six fulfilment centres.
Increases Product Selection for Customers
Amazon.com.au has greatly increased its selection for customers, now offering more than 200 million products across 31 different categories. In 2022, home-grown brands like Koala, Grown Alchemist and Bikes Online; and well known international brands such as Weber, Pokemon, Decathlon, Scanpan and Hoover have joined the site and are now available to shop on amazon.com.au
Strengthens its Delivery Network Providing Enhanced Delivery to Customers
Amazon opened its first standalone sort centre in Melbourne's Craigieburn last week, enhancing its logistics capabilities, and enabling faster delivery. The purpose-built sort centre sees already-picked-and-packed customer orders sorted by final destination, consolidated and shipped to last mile sites for more efficient delivery to customers.
Amazon reached a major delivery milestone in Australia this year, launching Prime Free One-Day Delivery. Prime members in the majority of postcodes in Sydney and Melbourne can now enjoy FREE one-day delivery on hundreds of thousands of eligible products with no minimum spend required.
Further strengthening its delivery network, Amazon will officially open its new logistics site in Bella Vista, Sydney in mid-November. The delivery station – which acts as a hub for Amazon Flex delivery partners to collect parcels for last mile distribution to customers – will facilitate Prime Free One-Day delivery to customers in The Hills District, Northern Beaches and greater northern Sydney.
Increases Parcel Pick Up Network Providing Choice and Convenience for Customers
This year, Amazon has expanded its parcel pick up network of Lockers and Counters adding more than 100 new locations around Australia. Providing more choice and control, customers can now choose to have their orders delivered to one of more than 900 Amazon Lockers and Counters nationally, located in cities and towns around Australia including Cairns in Queensland, Riverside in Tasmania and Karrinyup in Western Australia. They are located at convenient locations including shopping centres, banks, petrol stations and newsagents proving customers with a safe and secure alternative delivery location.
Creates Jobs and Earning Opportunities for Australians
Over 1,250 permanent jobs have been created at Amazon's operations sites across the country, offering competitive pay and benefits in roles ranging from engineering, IT, management and workplace health and safety, to entry level roles, with on the job training. Providing additional support over the peak holiday season, Amazon announced plans to onboard more than 2,000 seasonal workers nationwide, as well as expanding its delivery capacity, providing additional flexible work opportunities for those interested in delivering packages with Amazon Flex.
Makes Gifting Easy for Customers
New research conducted by Amazon reveals Aussies estimate they'll spend an average $1,350 this holiday season, including $400 on gifts. To help inspire customers and showcase some of the great value deals available across the holiday season, Amazon has today launched its popular Christmas Store, collating gift recommendations to help Australian shoppers find the perfect presents for everyone from friends and colleagues, to the whole family.
For those shopping for little ones in their lives, Amazon's Top 100 Holiday Toy List makes it easy to find the must have gifts this year, nFurthermore, for each purchase of a selection of the Top Toys featured, Amazon Australia will donate an additional $1 to Starlight up to $45,000 in addition to $55,000 worth of toys to the Foundation.
Customers sending gifts directly to recipients can mark their orders as a gift and add a message for the recipient at no extra cost. They can also elect to have select items sent in a 100% recycled gift bag starting from $3.99.
Ensuring customers can shop with confidence this festive season, Amazon has extended its returns window for the holiday season with most items purchased between November 1 and December 31, 2022 able to be returned until January 31, 2023.