Hardware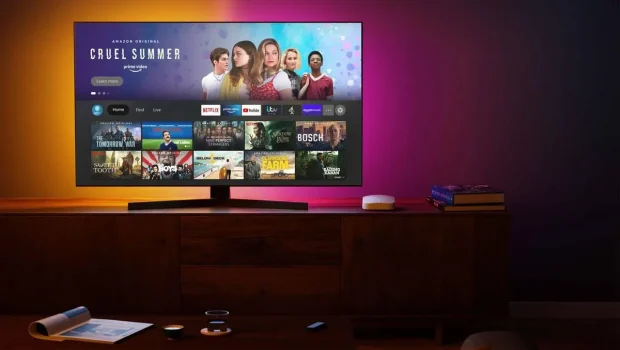 Published on October 25th, 2023 | by Andrew Paul
Amazon Fire TV Stick 4K (Wi-Fi 6) Review
Summary: Amazon Fire TV Stick 4K (Wi-Fi 6) is a great upgrade from the previous model as it now supports a faster wireless connection and more internal grunt for performance.
Although the Amazon Fire TV Sticks are not new, Amazon has released their most powerful streaming device that supports not only 4K but also Wi-Fi 6 to ensure super-fast connectivity. This clever streaming stick from Amazon is powered by a Quad-core 1.7Ghz CPU that provides quick navigation, loading and access to our favourite smart assistance, Alexa in no time. Additionally it comes with 8GB of storage for apps and according to Amazon 40% faster than the previous 4K model.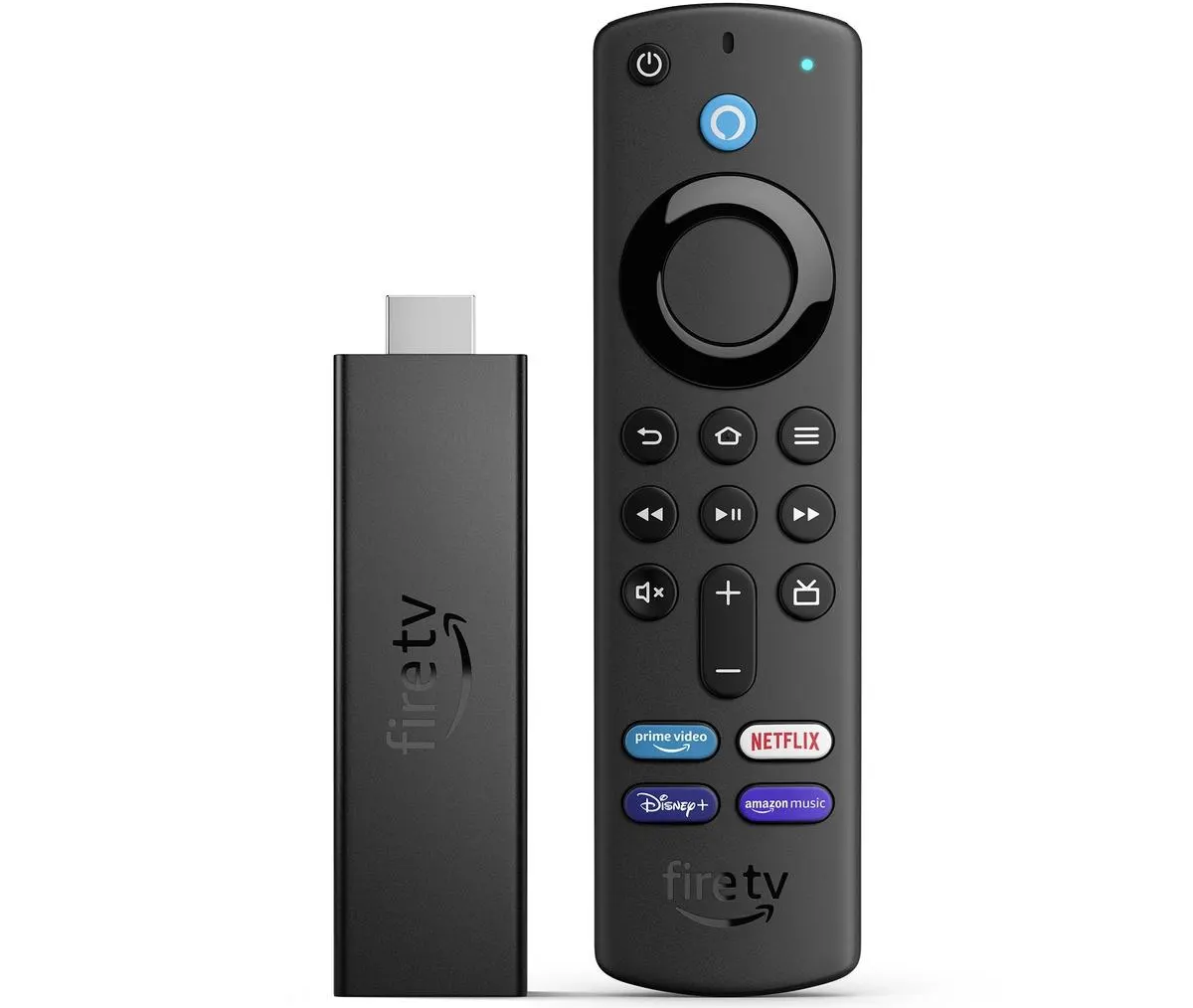 Technical Specifications
Max image: Supports 4K Ultra HD (3,840 x 2,160)
HDR: Dolby Vision
Wireless: Wi-Fi 6
Audio: Dolby Atmos
Storage: 8GB
RAM: 2GB
Processor: Quad Core CPU 1.8GHz, GPU 750MHz
By pressing the Alexa button on your remote control, you can ask her to fetch a wide variety of movies or television shows, including the various apps that you may have installed such as YouTube, Netflix, Disney+ or Amazon Prime. Sound lovers will also appreciate that the Amazon Fire TV Stick 4K supports Dolby Vision Atmos for improved 7.1 audio (and picture) plus you can control your audio directly from the remote control, even turning your television off. There is also support for CEC over ARC, so people with soundbars won't be disadvantaged.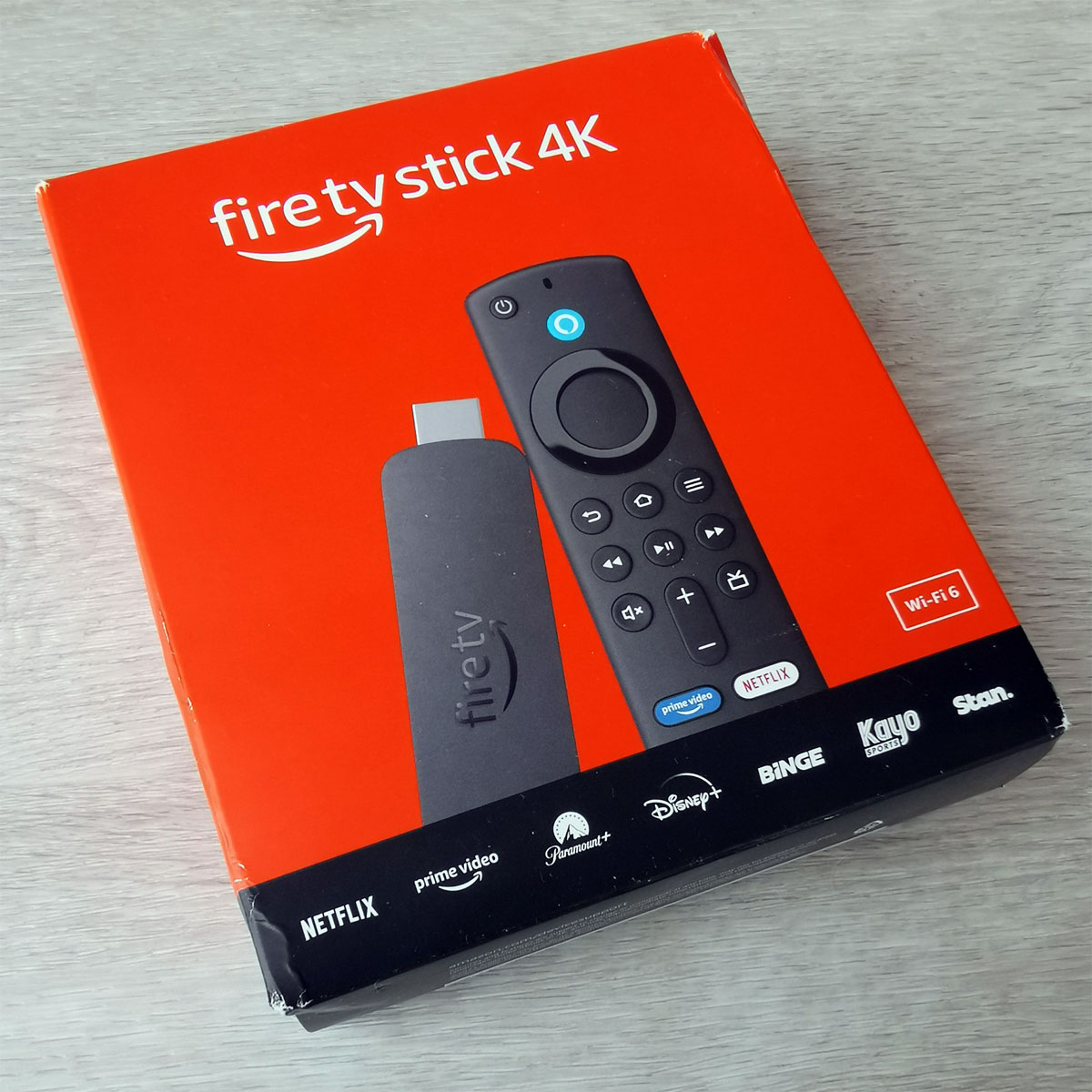 To setup the Amazon Fire TV Stick 4K (Wi-Fi 6), you simply connect it to your TV (or monitor) via the HDMI cable and to the mains with the included USB power adapter. Install the 2 AAA batteries (included) into the remote control and then go through the setup wizard. Once it has been configured to your network, you are ready to commence your streaming and Alexa smart assistance.
Compared to the previous model, the new Amazon Fire TV Stick 4K (Wi-Fi 6) is faster and for streaming services that support 4K such as Disney+ or Netflix, the video quality is super clear and very smooth. We also connected the device to your Wi-Fi 6 modem / router and as a result, it is able to send and receive data at high speeds. While this stick has been designed for streaming, you can control other smart devices in your home (e.g. lights), including checking out your Ring Video Doorbell.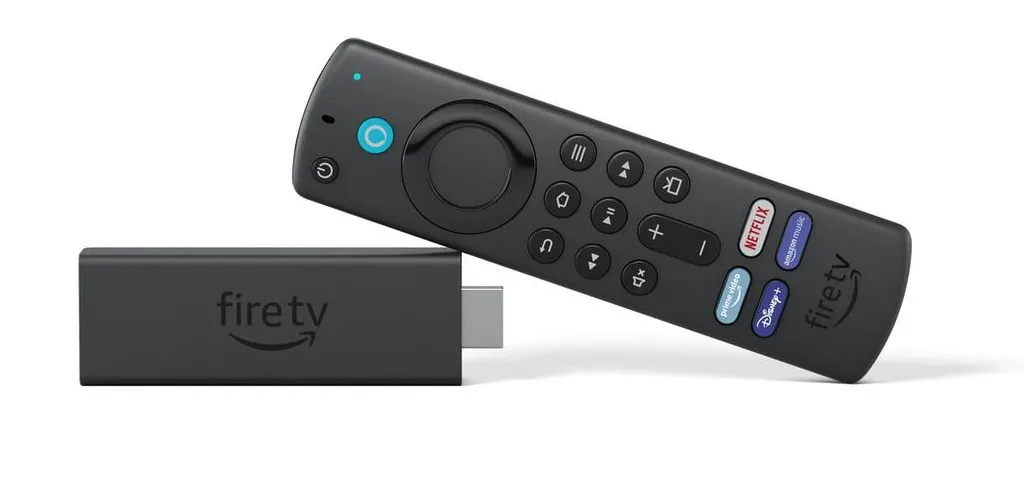 Additionally, you can ask Alexa other information such as "Alexa, what is the weather in Melbourne" or "Alexa, who is the president of France" and Alexa will answer them for you. Alternatively "Alexa, play Ahsoka from Disney+" or "Alexa, play Gen V from Amazon Prime" and presto, Alexa will play these two streaming shows.
Another feature is that the remote control is set out very well with good placement of buttons and more importantly, a minimum of buttons. Up the top you have the power button, below the "Alexa" button, followed by a dial for navigation and some additional playback options, including  direct buttons to Prime Video, Netflix, Disney+ and Amazon Music. A nicely set out remote control.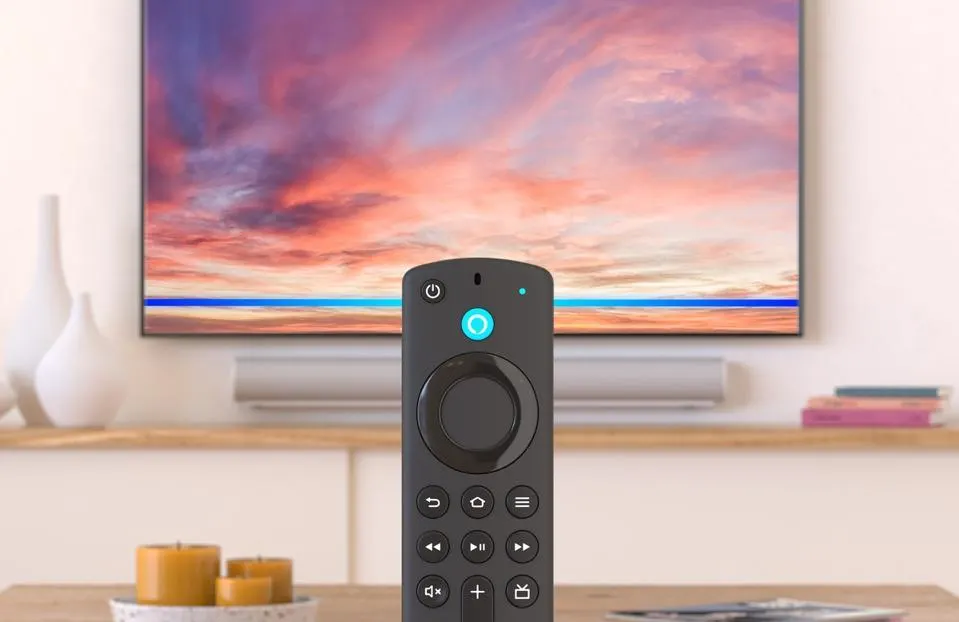 Final Thoughts?
Once again, Amazon continues to refine and improve their Fire TV Stick with the inclusion of Wi-Fi 6 and excellent video quality thanks to 4K with Dolby Vision Atmos for audio and video. Best of all, super easy to setup and to use.
Recommended!