Hardware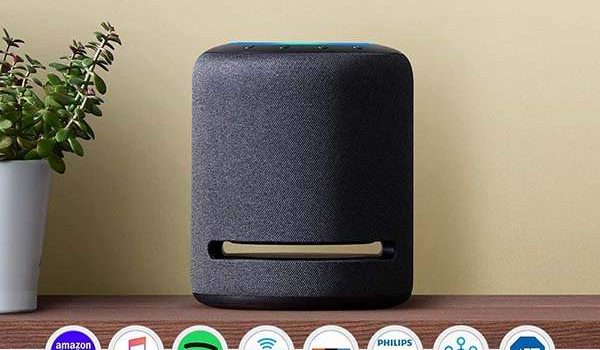 Published on December 19th, 2019 | by James Wright
Amazon Echo Studio Review
Summary: The Amazon Echo Studio is one of the best Alexa smart devices around, particularly from an audio perspective!
If you're in the market for a smart assistant with immersive audio or you're a fan of Amazon's Alexa smart device and looking for a serious upgrade, then their new Echo Studio may be the "droid you're looking for"… and yes, it is Star Wars month. While the Amazon Echo Studio boasts the powerful smart features of its clever siblings, audio is where this current instalment shines.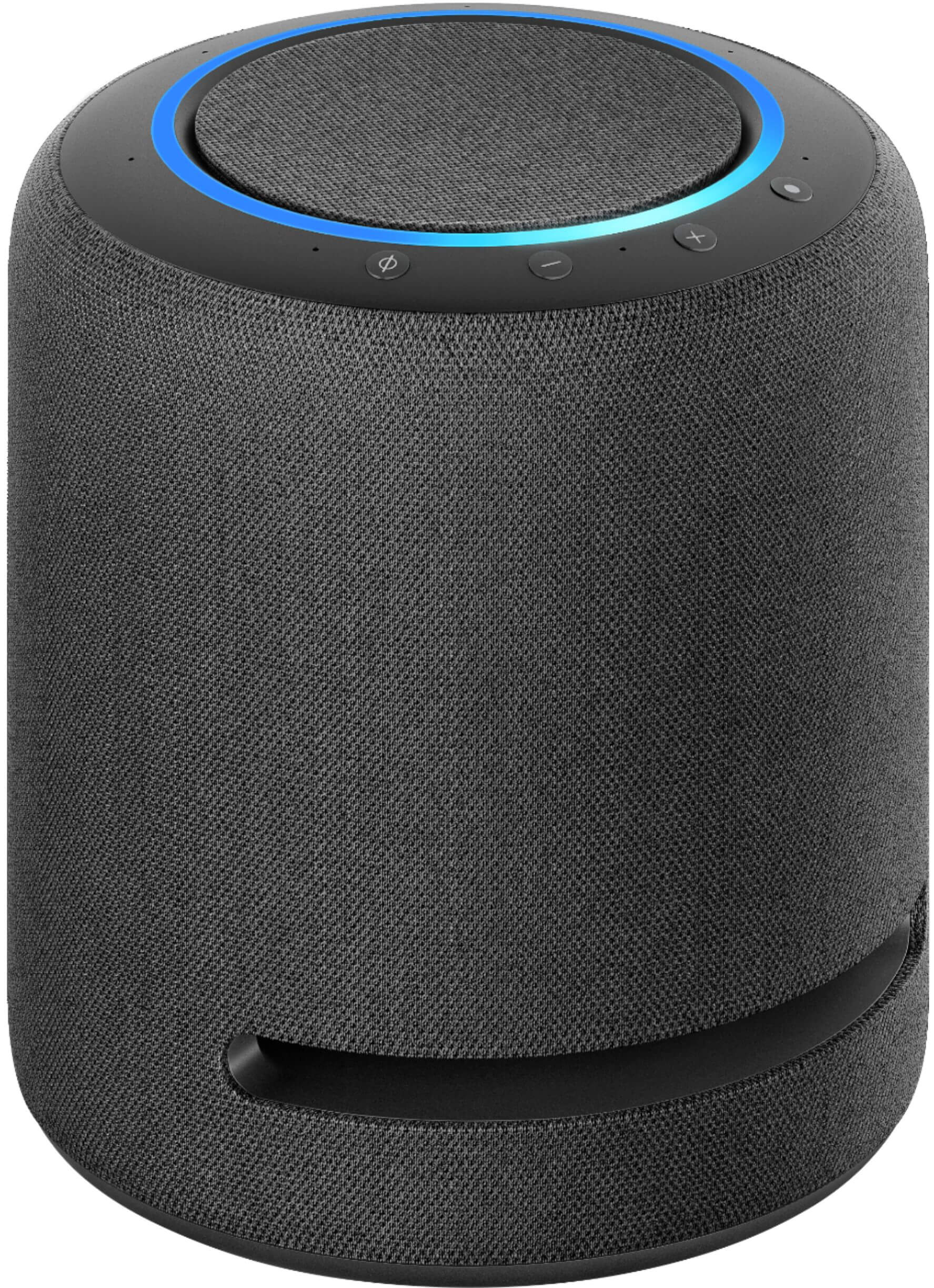 Alexa, play Taylor Swift's Lover
The Echo Studio boasts Dolby Atmos directional audio (3D sound) which is not only clear and loud but definitely creates that immersive experience. Powering this technology are five drivers, a 5.25" subwoofer, a 1" tweeter and two 2" midrange drivers that all help in delivering clear 3D audio that delivers some exceptional audio in your home or office. Furthermore, the Echo Studio boasts a combined 330 watts of power. Needless to say, this smart assistance has been designed for audio and more importantly, it does it very well.
The installation process is very simple and once you have downloaded the Amazon Alexa app, you simply go through the wizard and will be up and running in no time. Amazon also don't recommend you place the product directly next to the wall but a little away from it and to help with your sound set-up, the Echo Studio has an audio-calibration feature that helps give you the best audio possible.
Alexa, what's the weather next week?
In order to use this feature of the Echo Studio, there is a catch and that is a subscription to Amazon Music HD which gives you access to their Ultra HD music. At present, this is the only streaming service that Amazon support and while the Echo Studio can upmix other music to 3D thanks to the 24-bit Digital Analog Convertor (DAC), you cannot really compare it to the native service of Amazing Music HD.
Amazon also allow for a free taste of their Ultra HD music and we listened to a wide variety of music genres on the Echo Studio from orchestra to pop and rock with this smart device never missing a beat. The Quality of the Ultra HD music enhances the audio on all levels and at times, you could be forgiven in thinking that the singer, band or orchestra are playing in your home.
Vocals also sounded quite phenomenal, particularly when matched with the clarity of the instruments such as The Killers Mr Brightside or Taylor Swifts <INSERT>. John William's iconic Star Wars music was also another "wow" moment on the Echo Studio. Furthermore, the audio didn't become distorted when the volume was turned up which makes this product ideal for parties, particularly when the bass rumbles through your room.
Alexa, open thunderstorm sounds
Aesthetically, the Amazon Echo Studio is an unassuming cylindrical looking device with a height of 20.6mm, a diameter of 175mm and a weight of 3.5kg. So as you can see, it's a speaker system with a built-in subwoofer which is why it is so heavy. While it has a plastic shell, it is covered in fabric mesh with the top plastic part holding the controls.
On top of the device is the Amazon light ring which changes colour to inform the user as to what it is doing and as mentioned, the flat of the top supporting the buttons for volume (up/down), microphone mute and Alexa. On the back of the device is the power adapter, a microUSB port, a 3.5mm connection and an optical port. All in all, it's design would not look out of place in any home or office.
The smart assistant capabilities of Alexa continue to astonish me. She will read you a bedtime story, tell you a joke, allow you to control smart home devices such as turning your Christmas tree lights on or off, tell you the latest news, search for answers on the net and a whole wealth of third-party skills that you can install to maximise your experience. You can even link Amazon devices together and make calls to other Amazon users.
Alexa, I love you!
Final Thoughts?
If you're looking for some powerful audio for your smart device in order to stream crystal clear and 3D sound courtesy of Dolby Atmos, then the Amazon Echo Studio is indeed that product. From an audio point of view it succeeds on all levels. The only downside is that you do need to subscribe to Amazon's Music HD service but even so, other streaming services such as Deezer still sound far superior than your standard smart assistants. Also, the Amazon Echo Studio retails for $329AUD (Dec 2019) and is definitely better value than its competitor, the Google Home Max which retails for $399AUD.