Hardware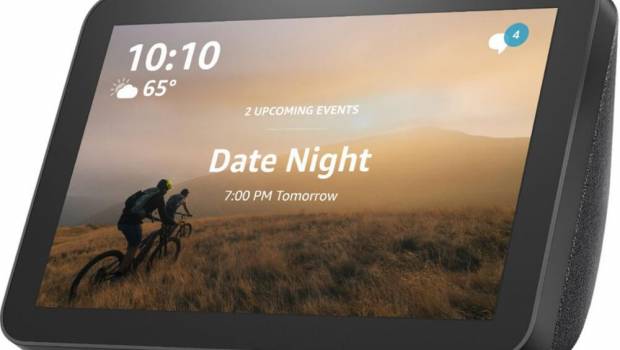 Published on March 9th, 2020 | by James Wright
Amazon Echo Show 8 Review (March 2020)
Summary: Alexa once again delivers with all those must have smart assistant features plus an impressive 8" screen that makes this device come to life!
As leaders in smart assistants, Amazon continue refining their amazing technologies and this time we're checking out their new (Amazon) Echo Show 8 that boasts the impressive "ask Alexa" features of previous models, however they now adds a High Definition (HD) 8″ screen that is perfect for checking out videos online, especially trailers, news and even TV shows. Furthermore, you can even use this screen to help teach you recipes (thanks Food Network), display your own photos or even video chat with friends and family from around the world.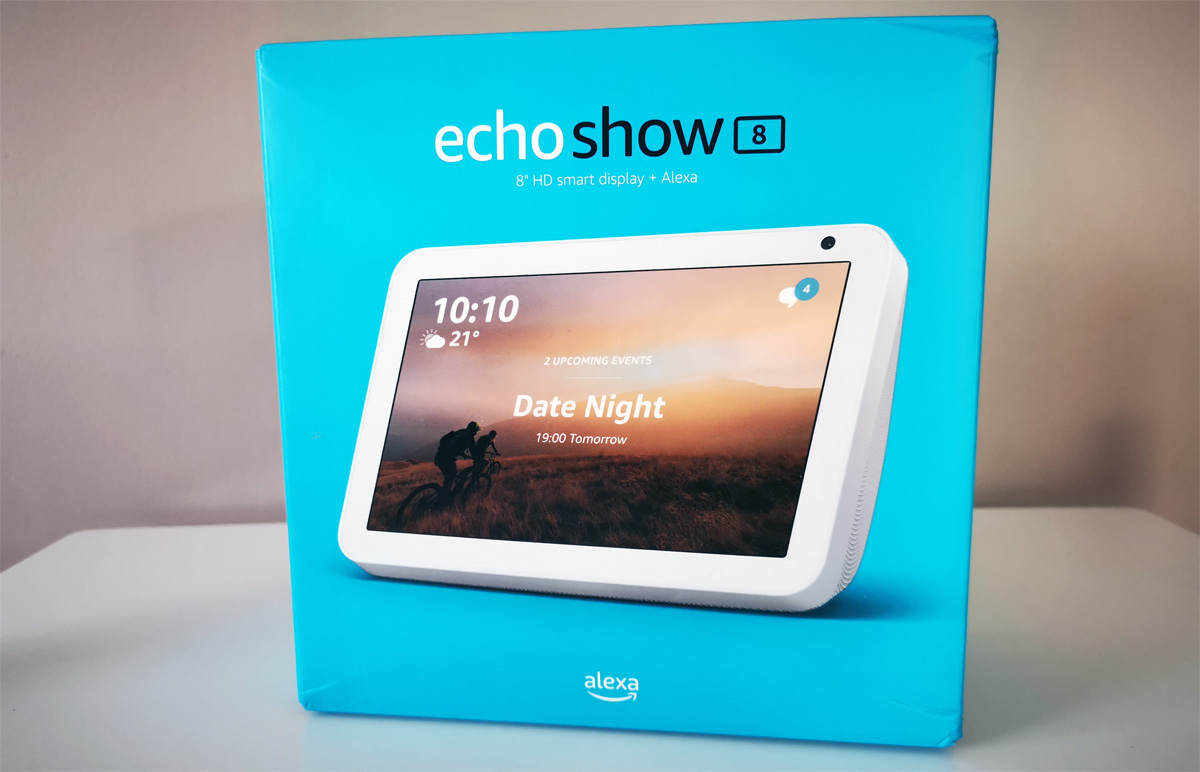 While I loved the Amazon Echo Show 5, the screen was a little too small but with the Echo Show 8, it's a perfect size and if you're looking something a little larger, you're in luck because that's where the Echo Show comes into the picture with a 10″ screen. Adding to the screen are the high quality speakers (2 x 2.0″ @ 10W per channel) which produces clear and crisp audio that is great for music, films and of course, Alexa giving you all that advice and information. Furthermore, the screen is also great for the Ring Video Doorbell 2 as well!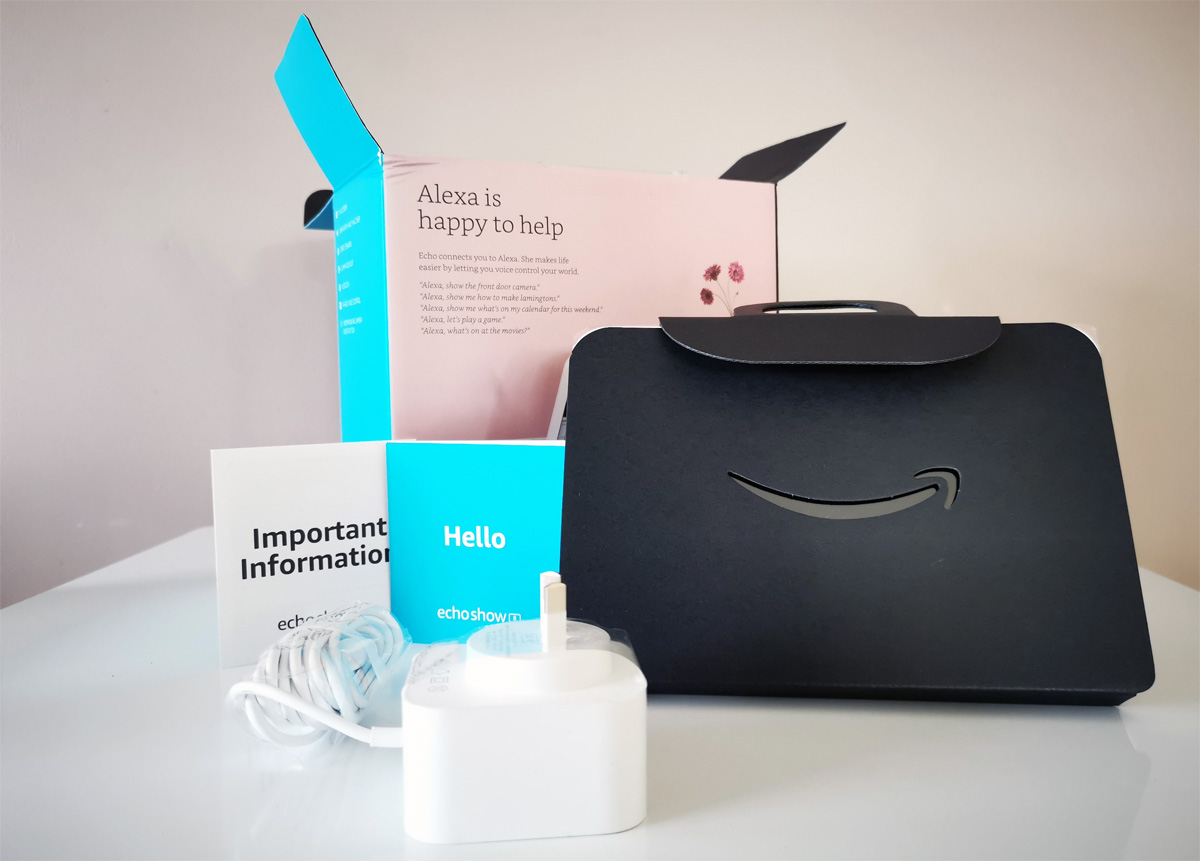 Design wise, the Echo Show 8 is a good looking product that would not look out of place in any home or office. The front is obviously the HD screen, including a front facing camera and on the top are the physical controls, whereas on the back is the power port and 3.5m audio output. If you haven't opened up an Amazon product before, you actually feel a little special because it feels a little high-end.
If you have privacy concerns, this model has a shutter that allows you to disable the camera plus you can fine-tune your privacy settings via the Alexa app on your smartphone. Besides the shutter control, there is a mute button for the microphone plus two volume buttons (- / +), however you can ask Alexa to manage this as well.  The microphone is very responsive as well and I had no issue in Alexa not detecting my requests, even across the other side of the room.
While the Amazon Echo Show 8 produces excellent video, thanks to its HD screen and Amazon Prime integration, competitor networks such as YouTube (works but a challenge) is a little frustrating. If it did have YouTube integration or other steaming services such as Netflix, this device would have hit it out of the park. Thankfully it does allow for competitor streaming music services such as Deezer and even Apple music. While you may think the 1 megapixel camera is a little on the lower side, it's actually quite good on the 8″ screen and is great for video calls.
In terms of setup, we had a the Amazon Echo Show 8 up and running in just a few minutes with no issues whatsoever and you don't need a smartphone as you can use the touch screen to connect it to your Wi-Fi network and boom, you'll be asking Alexa about all sorts of things in no time. While you can ask Alexa for information, she also has some very useful skills that allows you to turn on lights, kitchen items such as coffee machines, games, security devices and all sorts of fun and useful elements. She's very clever and if you whisper, she will whisper back, she even tells stories plus jokes and what's the traffic like on the way to work or even the 7-day weather forecast.
Alexa is awesome!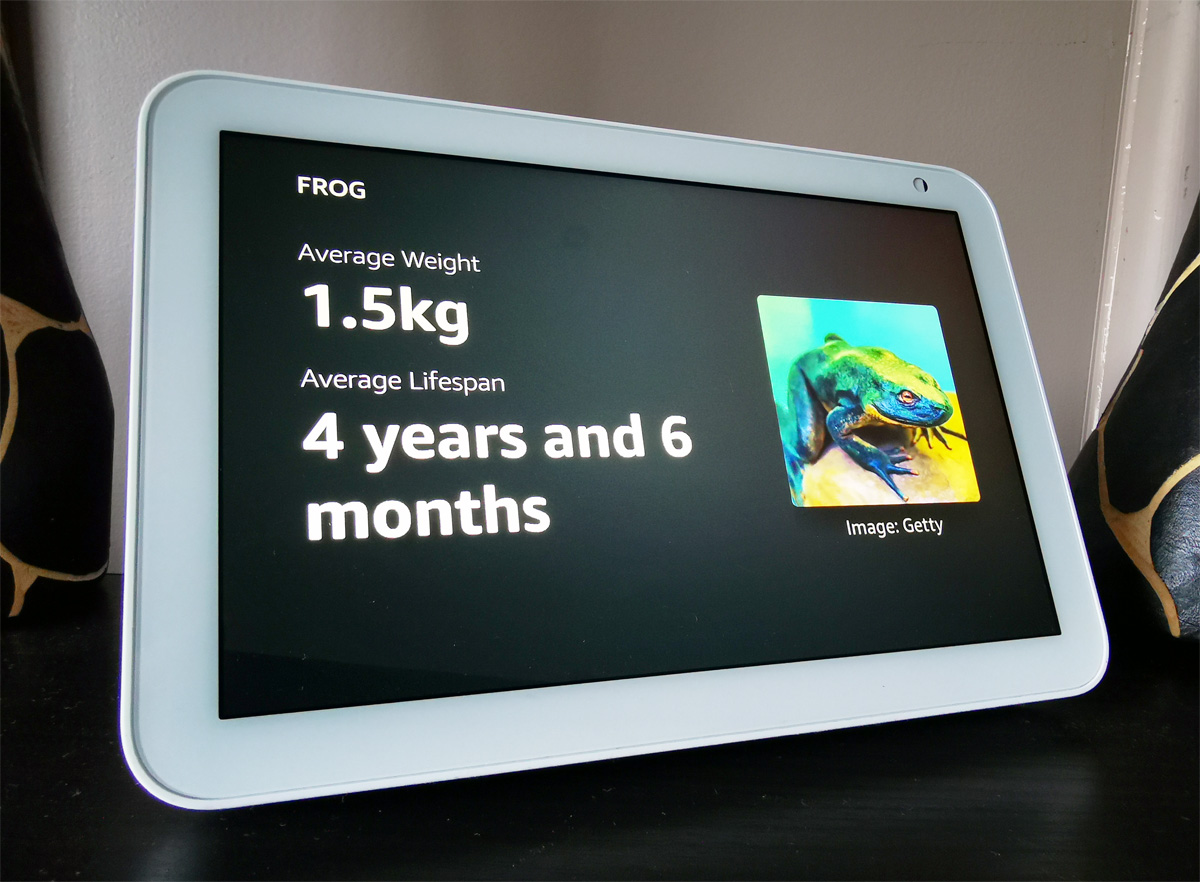 Alexa, play Big Red by the Wiggles
Alexa, what's the weather outside?
Alexa, set an alarm for 7am tomorrow
Alexa, read me a bedtime story
Alexa, open Thunderstorm Sounds
Alexa, show Ring Video Doorbell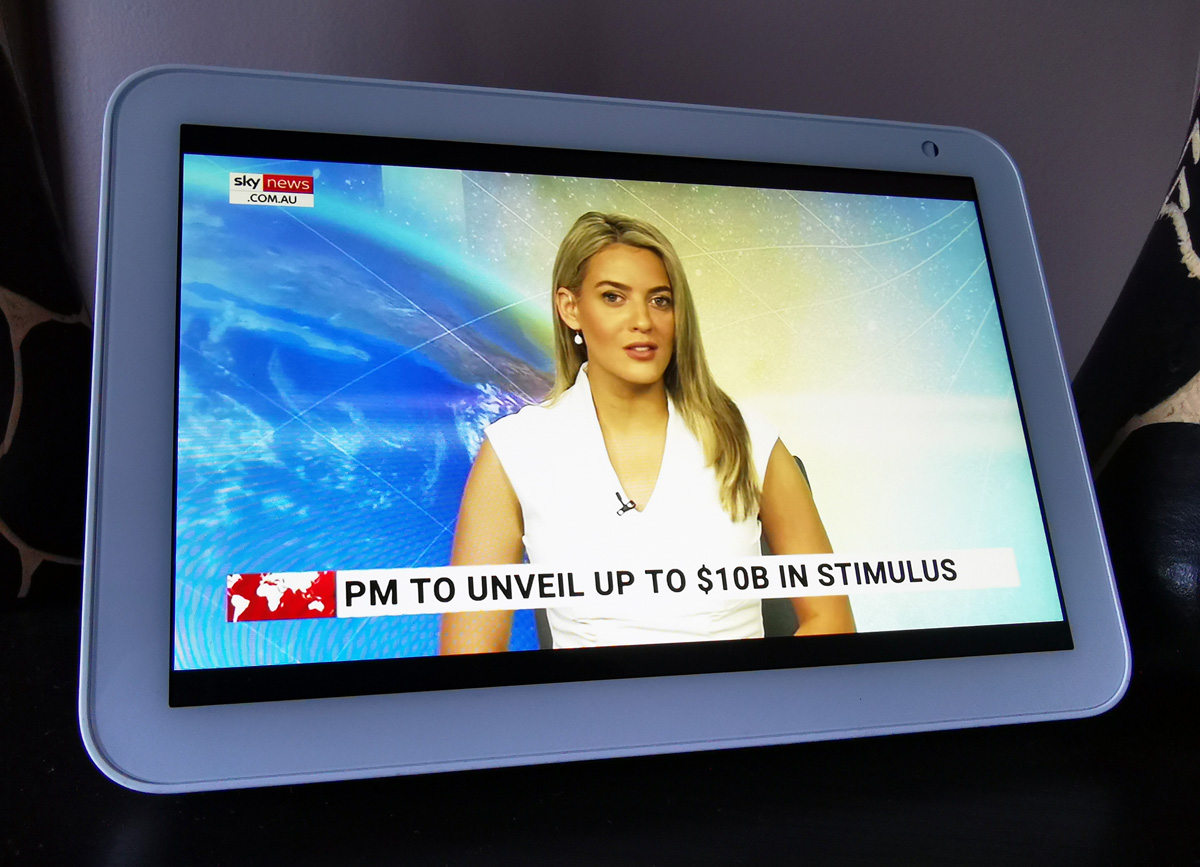 Final Thoughts?
Amazon have another winner on their hand that successfully merges their excellent smart assistant technology with a very useful and large touch screen. If you're looking to upgrade or want a smart assistant with a screen, the Amazon Echo Show 8 is a device that delivers everything you need to make your life more productive and more importantly, enjoyable thanks to its entertainment options.
Recommended!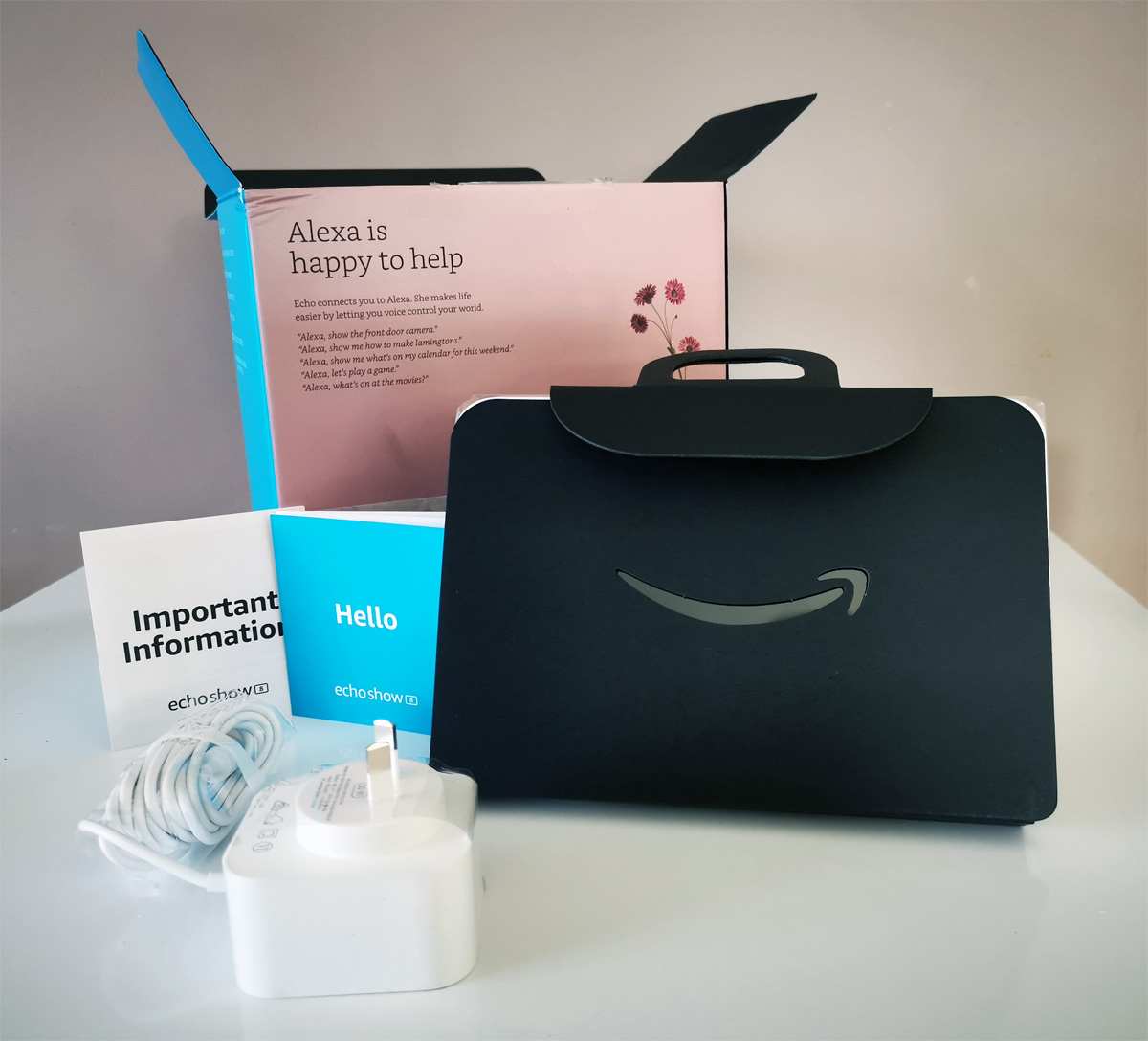 Amazon Echo Show 8 Specifications
| | |
| --- | --- |
| Size | 200 mm x 136 mm x 99 mm. |
| Weight | 1037 grams, actual size and weight may vary by manufacturing process. |
| Display | 8.0" touch screen. |
| Camera | 1MP camera with built-in shutter. |
| Wi-Fi Connectivity | Wifi required. Dual-band Wi-Fi supports 802.11a/b/g/n/ac Wi-Fi networks. Does not support connecting to ad-hoc (or peer-to-peer) Wi-Fi networks. |
| Bluetooth Connectivity | Advanced Audio Distribution Profile (A2DP) support for audio streaming from your mobile device to Echo Show 8 or from Echo Show 8 to your Bluetooth speaker. Audio/Video Remote Control Profile (AVRCP) for voice control of connected mobile devices. Hands-free voice control is not supported for Mac OS X devices. Bluetooth speakers requiring PIN codes are not supported. |
| Audio | 2.0" (52 mm) neodymium speakers with passive bass radiator. |
| Alexa app | The Alexa app is compatible with Android and iOS devices. A list of supported operating systems can be found here. |
| System Requirements | Certain skills and services are subject to change, may not be available in all areas and may require separate subscriptions or other fees. |
| | |
| --- | --- |
| Processor | MediaTek MT 8163. |
| Accessibility Features | The Alexa app and Alexa-enabled products include several features for customers with accessibility needs related to vision, hearing, mobility and speech. Learn more about Alexa accessibility. |
| Setup Technology | Amazon Wi-Fi simple setup enables customers to connect smart devices to their Wi-Fi network in a few easy steps. Wi-Fi simple setup is another way Alexa is always getting smarter. Learn more. |
| Warranty & Service | Amazon Echo Show 8 is sold with a limited warranty of one year provided by the manufacturer. This Limited Warranty does not restrict or alter any non-excludable statutory consumer protections or rights you may have, including under the Australian Consumer Law. Use of Echo Show 8 is subject to the terms found here. |
| Included in the Box | Echo Show 8, power adaptor (30W)/cable (1.5m) and quick start guide. |
| Privacy Features | Wake word technology, streaming indicators, microphone/camera off button, built-in camera shutter, the ability to view and delete your voice recordings, and more. Visit the Alexa Privacy Hub to explore how Alexa and Echo devices are designed to protect your privacy. |