Hardware
Published on November 15th, 2020 | by James Wright
Amazon Echo Review (4th Generation) Review
Summary: The new Amazon Echo is another evolutionary step for this smart assistant to make things better for you at home or in the office
The next generation of popular Amazon Echo with Alexa has arrived with stylish aesthetics, including a fabric finished look that would not look out of place in any home or office. Adding to the design is a LED light ring at the bottom of the device that does at times makes the device stand-out, however in a nice way. It also comes in three colours that include Charcoal, Glazier White Twilight Blue with a recommended retail price of $149AUD.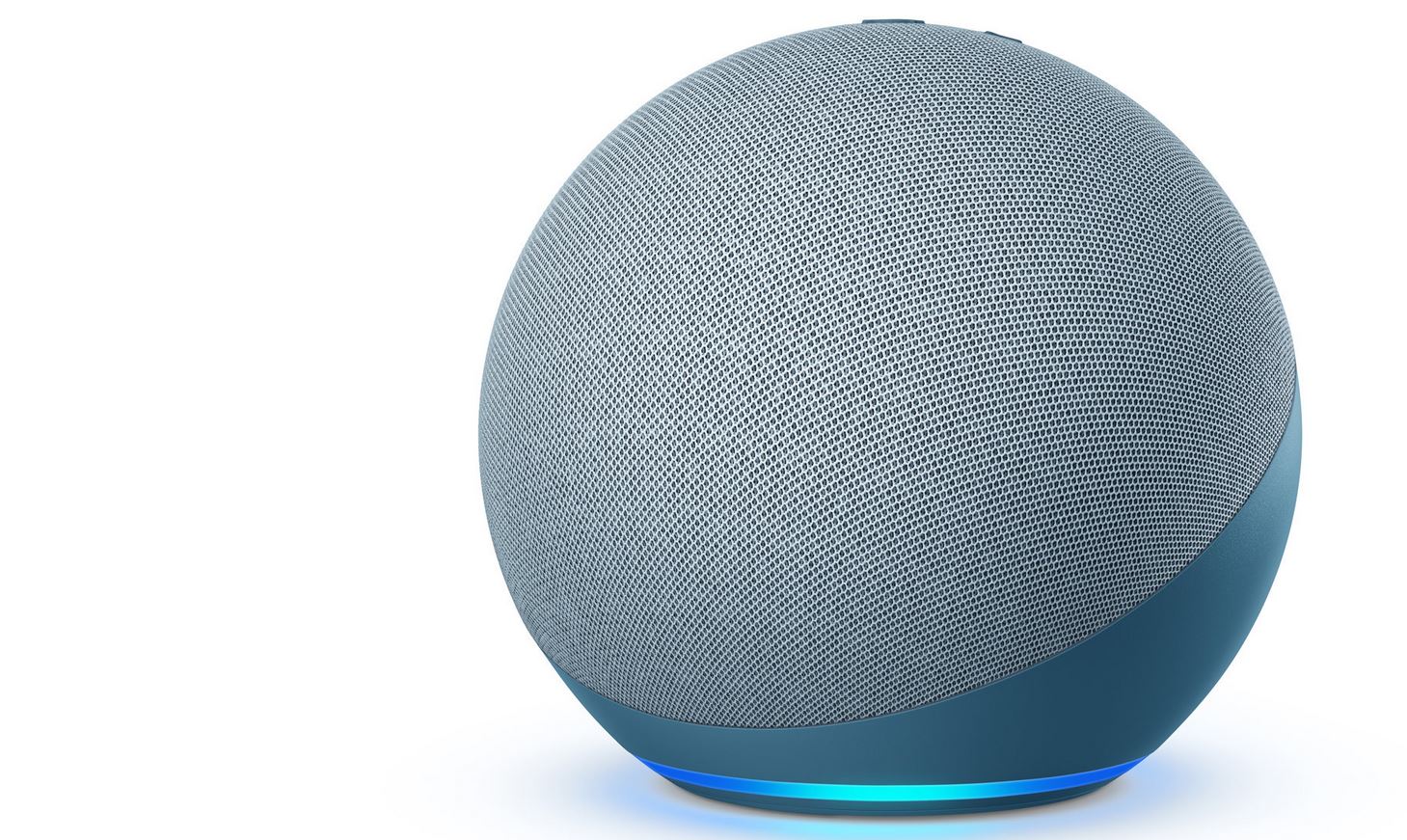 Adding to the design are four buttons at the top that include an action button, volume up, volume down plus a microphone mute button. On the back is a 3.5mm audio port (great for external speakers), including a power-in port. While it has a flat surface on the bottom, the Echo dot measures at 13.20cm (height) 14.47cm (width) that makes it a good sized device.
From a sustainability perspective, the device is made from recyclable fabric, plastic and aluminum, including wood-fiber based materials sourced responsibility from managed forests. Furthermore, it is Zigbee compliant that makes it ideal for low-powered Bluetooth devices connected to your smart home/network and as it has a A1 neural processor which means Alexa will respond faster.
If you already own an Amazon Alexa device, the setup process is done through either the Android or Apple app which allows you to pair it with your network. For newcomers, you simply download the app and follow the easy to understand wizard that connects it to your Wi-Fi network and your smartphone. You can also manually add a new device which is just as easy.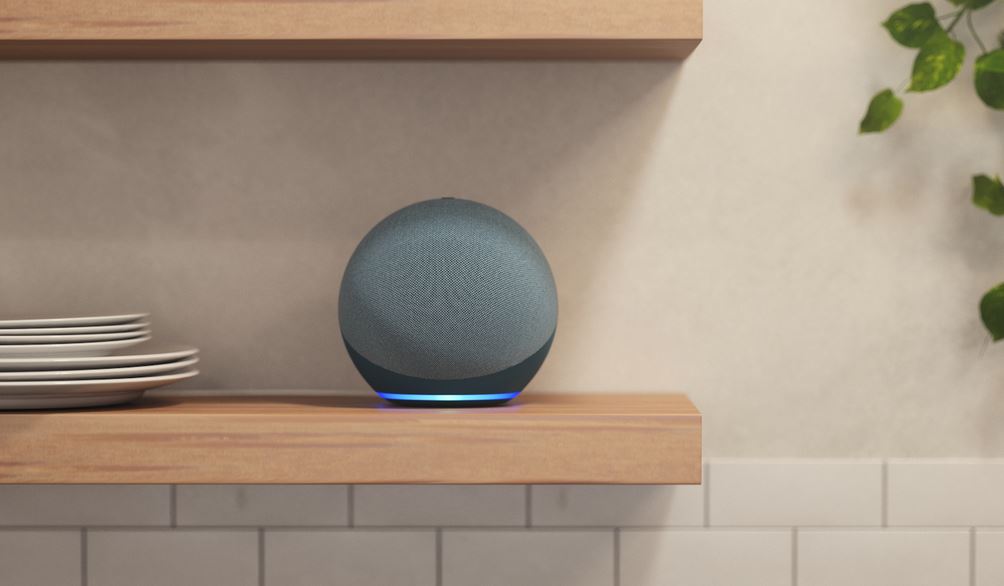 It will also install an update and you'll be up and running in around 10-minutes. Once connected you can ask Alexa a myriad of questions from what is the weather, playing your favourite songs, controlling other smart devices in your home and all sorts of useful and fun skills that she can perform. There are over 20,000 skills that Alexa can perform which is quite amazing in itself.
Alexa, what's the temperature?
Alexa, turn on my Christmas Tree Lights
Alexa, play the news
Alexa, play Ed Sheeran
Alexa, play Five Little Monkeys by the Wiggles
Alexa, turn on the smart TV
Alexa, turn off lounge room lights
Alexa, remind me to cancel by Disney+ in 30 days
Alexa, add carrots to my shopping list
Alexa, I love you
Internally, the Echo boasts a 3-inch woofer and dual 0.8 inch tweeters with Dolby processing that produces rich, clear and well-balanced audio with good levels. It also features sensors that helps maximize the acoustics of your room. Need more speaker power? Simply connect external speakers to its 3.5mm audio port or even another Amazon Echo for stereo!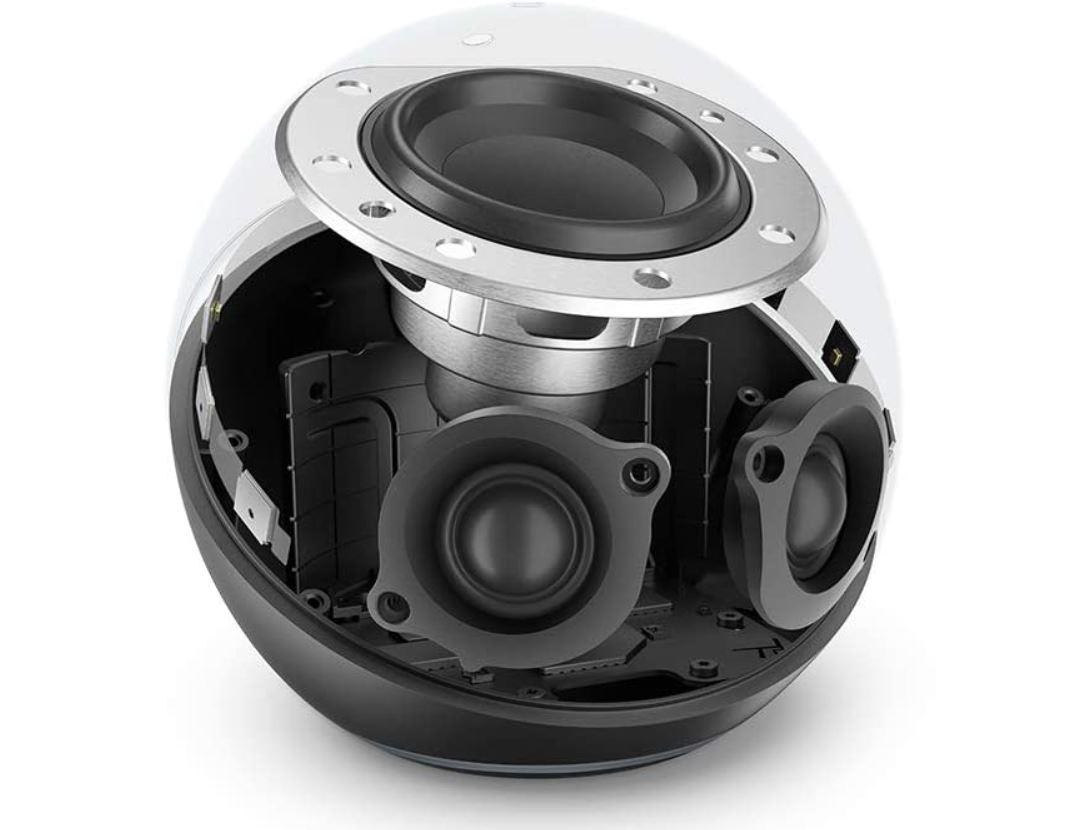 The only drawback with listening to music on the Echo is that you do need to subscribe to a music streaming service like Amazon Music or Deezer to get access to literally unlimited music. Another clever aspect with Alexa is that you have multiple devices, you can create multi-room music groups that allows your entire house come to life with music! Have a Fire Stick TV, you can even add that to your Echo network to make audio feel more cinematic.
What about privacy? Due to privacy issues with all the smart assistant manufactures, Alexa have made controlling this information considerably easier for the user and not just via the app. You can now ask Alexa the following privacy questions which a great move from Amazon,
Alexa, how do I review my privacy settings?
Alexa, delete everything I've said
Alexa, delete what I just said
Alexa, delete everything I've said today
Final Thoughts?
Once again, Alexa continues to reign supreme in the smart assistant market and the latest Echo continues and builds upon this framework well, especially with inter-connectivity. Furthermore, not only is the Amazon Echo appeasing to the eye but it supports even better audio and "smarts" that is very affordably priced for what it can do!