Hardware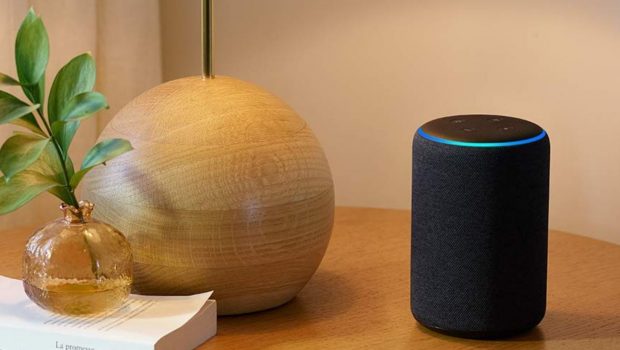 Published on November 17th, 2019 | by James Wright
Amazon Echo Review (2019 – The All-New Echo)
Summary: Amazon Echo (2019 - The All-New Echo) builds from the previous version to deliver the very awesome, knowledgeable and friendly Alexa but this time with improved sound that can be transported easily to any room!
The Amazon Echo is the big brother of the highly popular Amazon Echo Dot that is a smart home assistant which allows you to control smart home devices, ask it questions and even play games, listen to music plus write shopping lists as some of the tasks that this clever product can do. This cylindrical smart device also comes in four colours that are Charcoal Fabric, Heather Grey Fabric, Sandstone Fabric and Twilight Blue Fabric.
Alexa, what can you do?
However unlike the Dot, the Echo is considerably larger with a measurement of 148 x 99 x 99mm that weighs 780 grams and boasts a powerful speak and subwoofer, including 360 degrees Dolby audio. In Australia, the Amazon Echo retails for $149 (November 2019) which is quite affordable for a smart home assistant, especially with the impressive audio quality.
Alexa play top hits
Aesthetically, it is quite an unassuming looking smart device that would not look out of place in any home or even office and also considers a similar fabric design as the new Echo Dot. Furthermore, the Amazon Echo has a more powerful microphone that understood us a lot better than previous models.
Specifications
| | |
| --- | --- |
| Size | 148 x 99 x 99 mm |
| Weight | 780 g Actual size and weight may vary by manufacturing process. |
| Wi-Fi connectivity | Wi-Fi required. Dual-band Wi-fi supports 802.11 a/b/g/n/ac (2.4 and 5 Ghz) networks. Does not support connecting to ad-hoc (or peer-to-peer) Wi-Fi networks. |
| Bluetooth connectivity | Advanced Audio Distribution Profile (A2DP) support for audio streaming from your mobile device to Echo or from Echo to your Bluetooth speaker. Audio/Video Remote Control Profile (AVRCP) for voice control of connected mobile devices. Hands-free voice control is not supported for Mac OS X devices. Bluetooth speakers requiring PIN codes are not supported. |
| System requirements | Certain skills and services are subject to change, may not be available in all areas and may require separate subscriptions or other fees. |
| Audio | 3.0" neodymium woofer and 0.8" tweeter. |
| Alexa app | The Alexa app is compatible with Android and iOS devices. A list of supported operating systems can be found here. |
To setup the Amazon Echo, you just download the app for either Android or iOS, set-up an Amazon Alexa account, plug the device into the mains and follow the wizard. While companies such as Google, Apple and Amazon have come under fire about privacy concerns about their "listening" policy, this is done to improve the service, however all companies have addressed the issue. Furthermore, you can disable the feature to ensure that none of your data is recorded by Amazon.
Alexa, what's the weather?
Once connected, we were ready to explore the joys of this smart home assistant! In terms of connectivity, we had linked our Deezer music account (Alexa, play music from the band Muse), our Evovacs robot (Alexa, ask DEEBOT to start cleaning), the Philips Hue light system (turn the kitchen lights on) plus the Nanoleaf panels (Alexa turn nanolights on). Other useful skills included asking Alexa about the weather, news, explaining things (e.g. symptoms of the flu) and needless to say, there's endless skills that this smart assistance has.
Alexa, what is the air-speed velocity of an unladen swallow?
(Yes, it knows Monty Python)
However where the all-new Echo shines is through its sound system which has a 0.8″ tweeter and a 3″ subwoofer with Dolby support. As a result, it can be quite loud, has excellent bass and more importantly smooth and crystal clear audio with good lows and mids. It's definitely been designed for music and it does this aspect very well. In terms of controls, you can obviously control Alexa through your voice however the Echo has physical controls as well.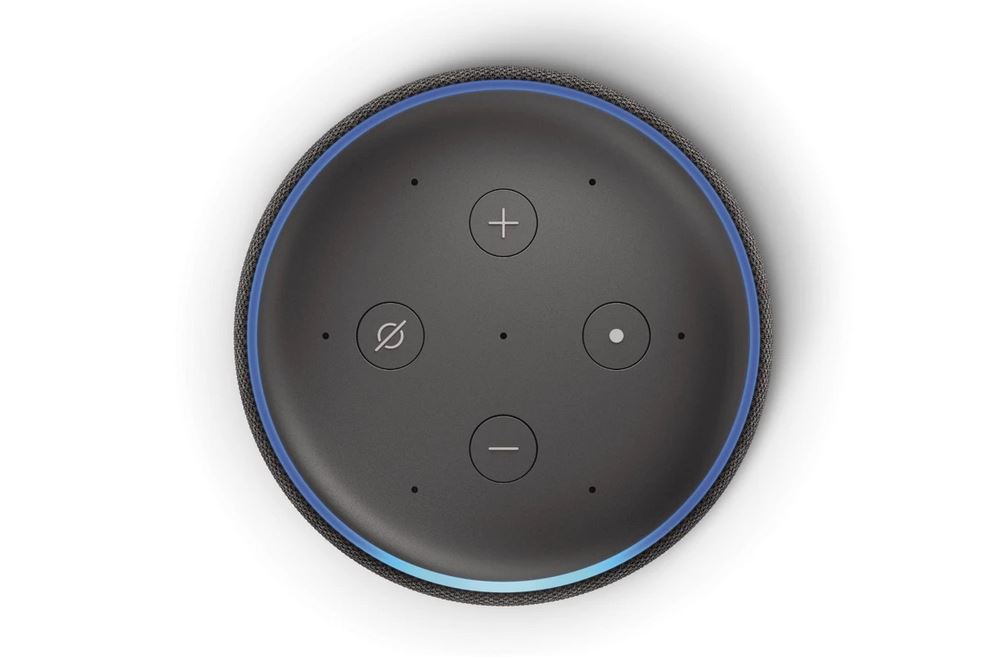 Alexa, where's the closest McDonalds from here?
On the top of the device are four buttons that include volume up, volume down, microphone off/on and an action button. The action button when pushed, forces Alexa to listen to your commands. In terms of accuracy, we found this version of Alexa as one of the best thanks to the high quality microphone. Lastly, there is a light ring at the top which is activated when you talk to Alexa which changes colour such as blue for listening or red if something has gone wrong.
Alexa, make me happy
If you have multiple echo devices in your home, you can use these devices as intercom systems or just send announcements such as dinner is ready. Calls can also be made to other Echo devices thanks to its hands free feature. But at the end of the day, we found this a very competent smart home assistant and whether you were listening to Taylor Switch, Muse, the Star Wars Episode III soundtrack or even the Wiggles, audio is definitely a highlight here with its smoothness. Lastly it does come with a 3.5mm audio port for external devices, however this kind of defies the point and if you wanted to hook external audio to it, we would recommend the Echo Dot.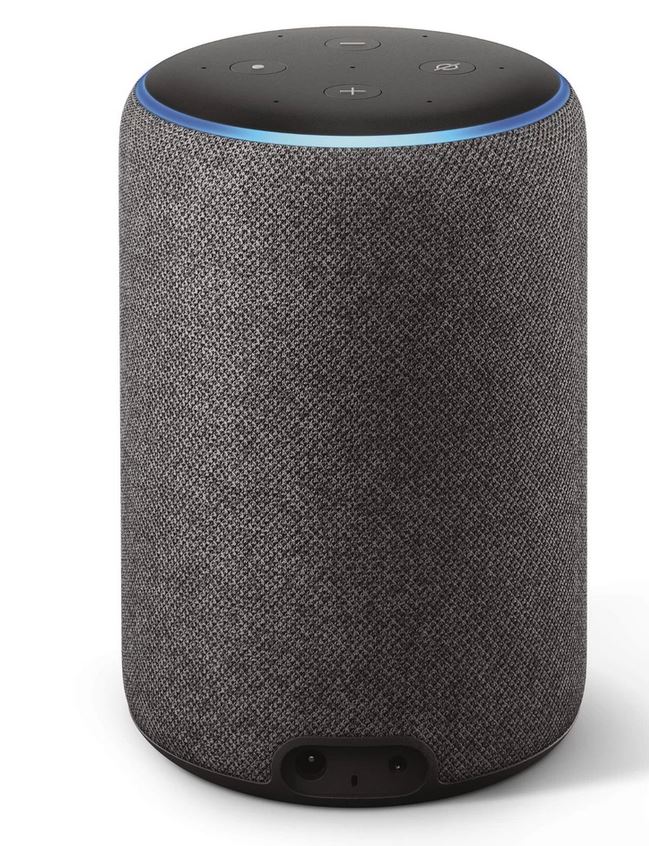 Final Thoughts?
The all-new Amazon Echo is a great smart home assistant that comes with a great speaker system with Dolby audio and improved microphone capabilities. Setup is super easy and it's a device that not only allows you to control other smart devices in your home but it's also your go-to knowledge device. Sure it doesn't know anything but for what it's worth, it's excellent value for money!
Recommended!