Hardware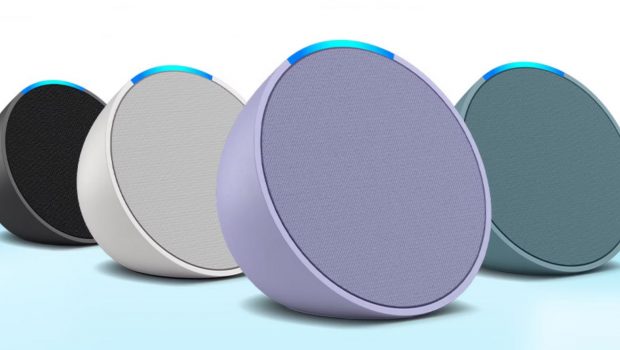 Published on June 28th, 2023 | by Adrian Gunning
Amazon Echo Pop Compact Smart Speaker Review
Summary: Amazon deliver an excellent smart assistance at a very bargain price!
Welcome to the new Amazon Echo Pop Compact Smart Speaker (2023) that comes in a handful of colours to match your own unique style. Like previous Echo devices from Amazon, the Pop is a smart assistance that is powered by Alexa (our favourite AI) which allows you to ask her questions, run one of her many skills (e.g. news, jokes, games, smart device management) or turning on a myriad smart home devices plus playing audio. So whether that's listening to music, audiobooks or calming sleep sounds, the front firing speaker produces smooth clear audio.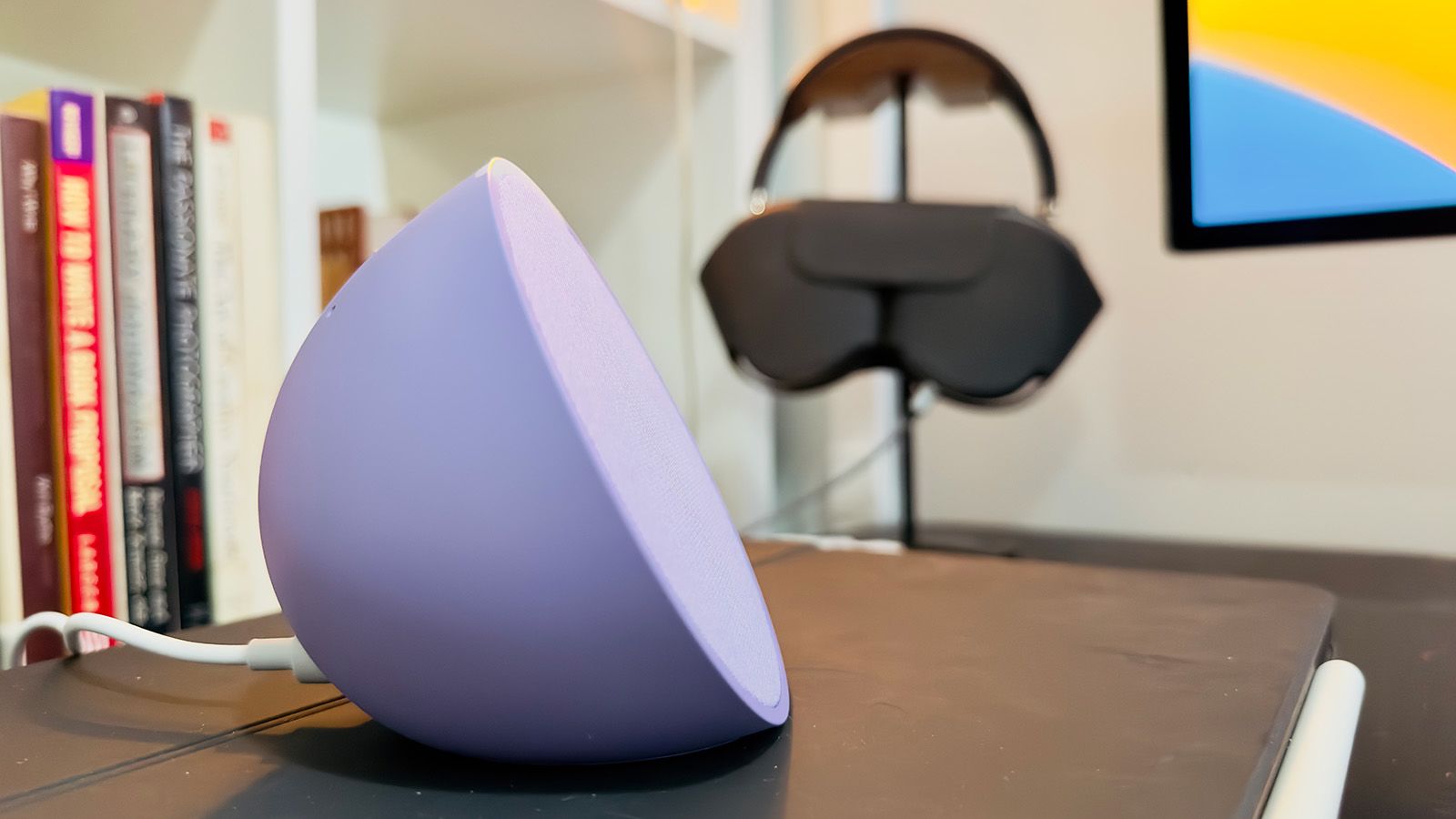 Introducing Echo Pop
This compact smart speaker with Alexa features full sound that's great for bedrooms and small spaces. Small enough to blend in and mighty enough to stand out
– Amazon
You can also link it to other Echo devices in your home which allows for Multi-room music and of course "drop-ins" (intercom capabilities) to other Echos. As it is a smart device, Alexa has tens of thousands of skills that you can install to help make your smart experience an even better one courtesy of this hands free device. For those worried about privacy, Alexa has multiple layers of privacy protection to ensure you're in safe "virtual" hands.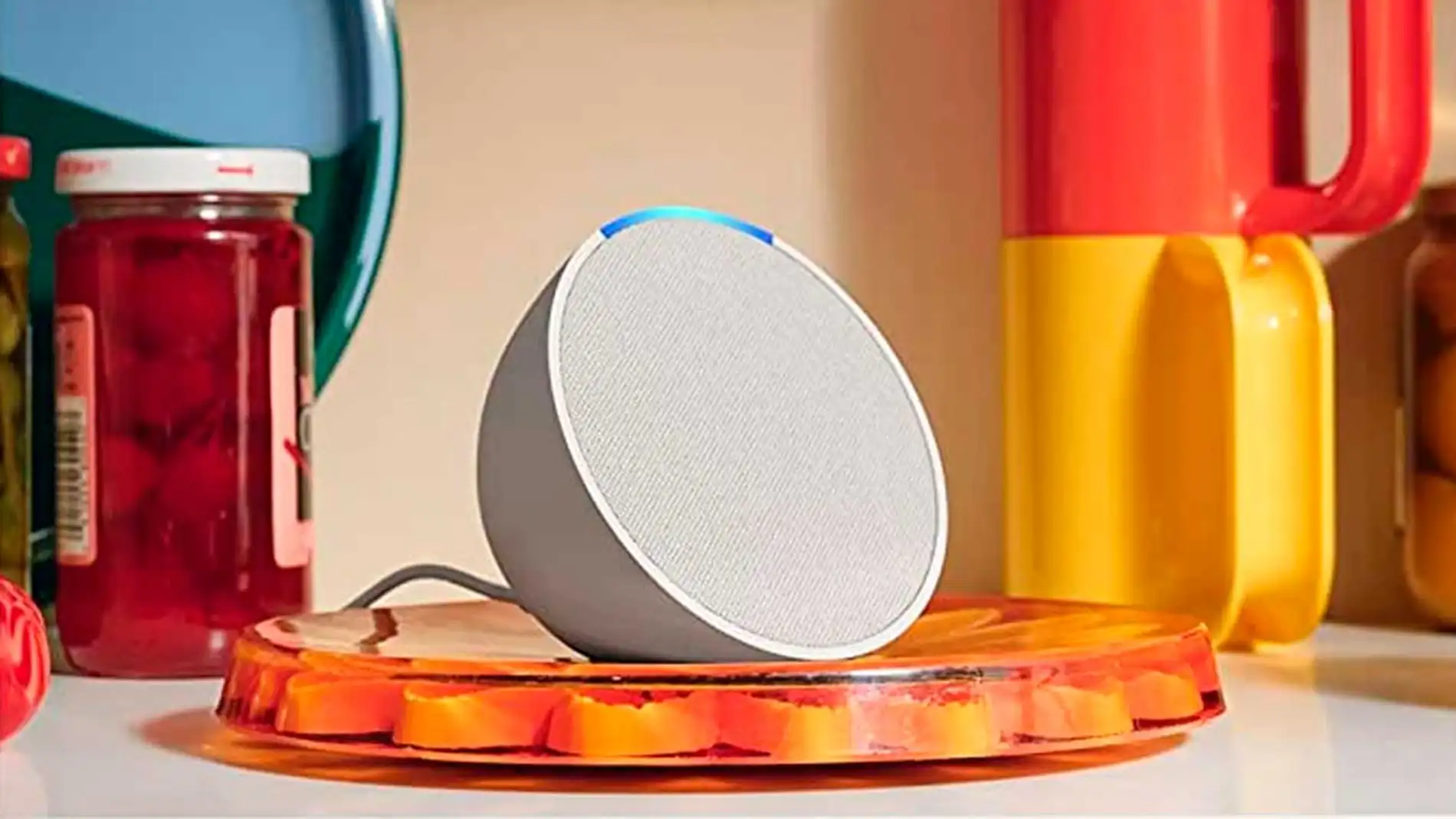 In terms of design, the Echo Pop is quite distinct from the Echo Dot which is orb like in its appearance. The Echo pop however is a mixture of angles and curves that comes with in the following colours – charcoal, white, lavender and teal. It's also quite lightweight at just 200 grams and measures at 8.28 x 9.93 x 9.09cm. Lastly, it has a lightbar on the top and unlike other "dots", no action button but given the features of this entry level Alexa, it's still quite impressive.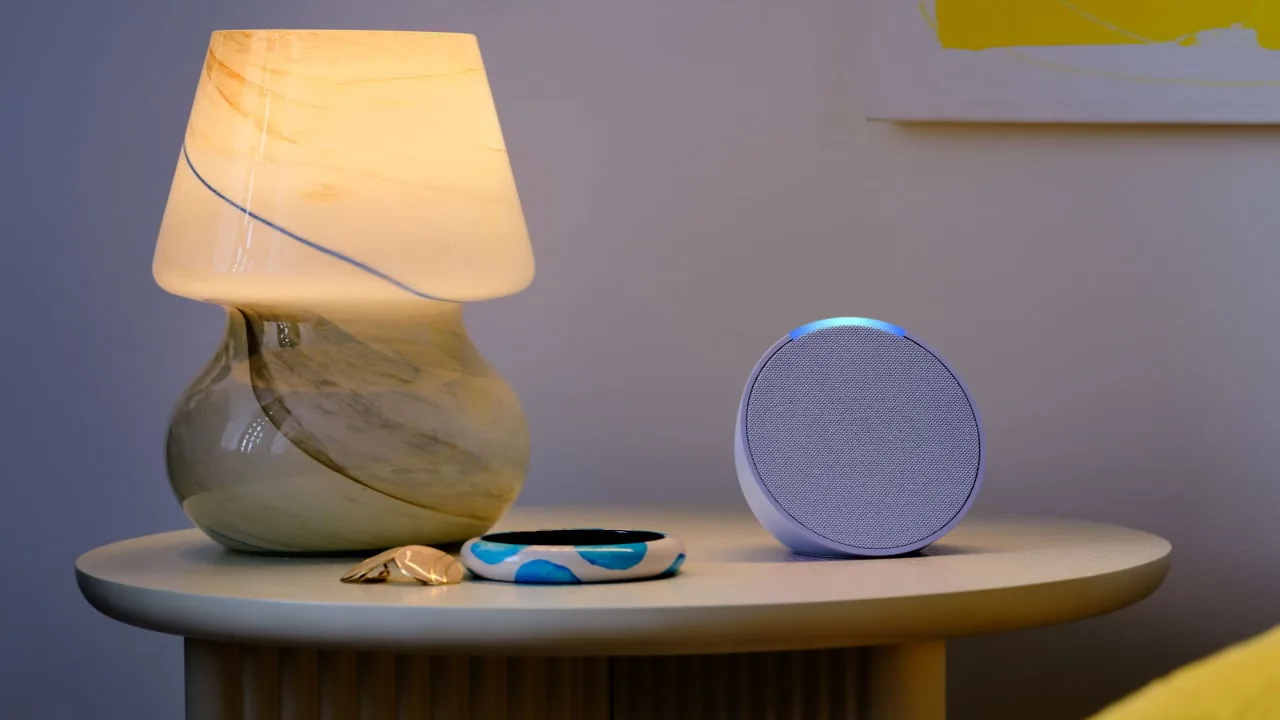 Further, it's environmental friendly courtesy of the materials used as Amazon support recycled products in their designs with the Echo Pop using 80% recycled aluminium, 100% post-consumer recycled polyester yarn and 99% of its packaging made from wood fibre-based materials from responsibly managed forests. Additional it has a low power mode to help reduce power consumption, so as you can see the new Echo Pop is quite green friendly.
Key Features
Control music with your voice
Ask Alexa to play music, audiobooks, and podcasts from your favourite providers like Amazon Music, Apple Music, Spotify, and more. Connect via Bluetooth to stream throughout your space.
Make any space a smart space
Easily control compatible smart home devices like smart plugs or smart lights with your voice or the Alexa app.
Life just got easier
Have Alexa set timers, check the weather, read the news, make calls, answer questions, add to your shopping list and more.
Alexa has skills
With tens of thousands of skills and counting, Alexa can help you do more or do less – like playing relaxing sounds or testing your music knowledge.
About the light bar
Alexa doesn't begin listening until your device hears you say "Alexa" and the light bar turns blue.
Designed to protect you privacy
Built with multiple layers of privacy controls, including a mic off button.
Setting up the Amazon Echo Pop Compact Smart Speaker is super easy and once unpacked, you simply connect it to the mains and then follow the setup wizard on the Alexa app (Android, iOS) on your smart device. This basically links the Echo Pop to your Wi-Fi network that then allows you to ask Alexa a wealth of questions or tasks that you want her to complete.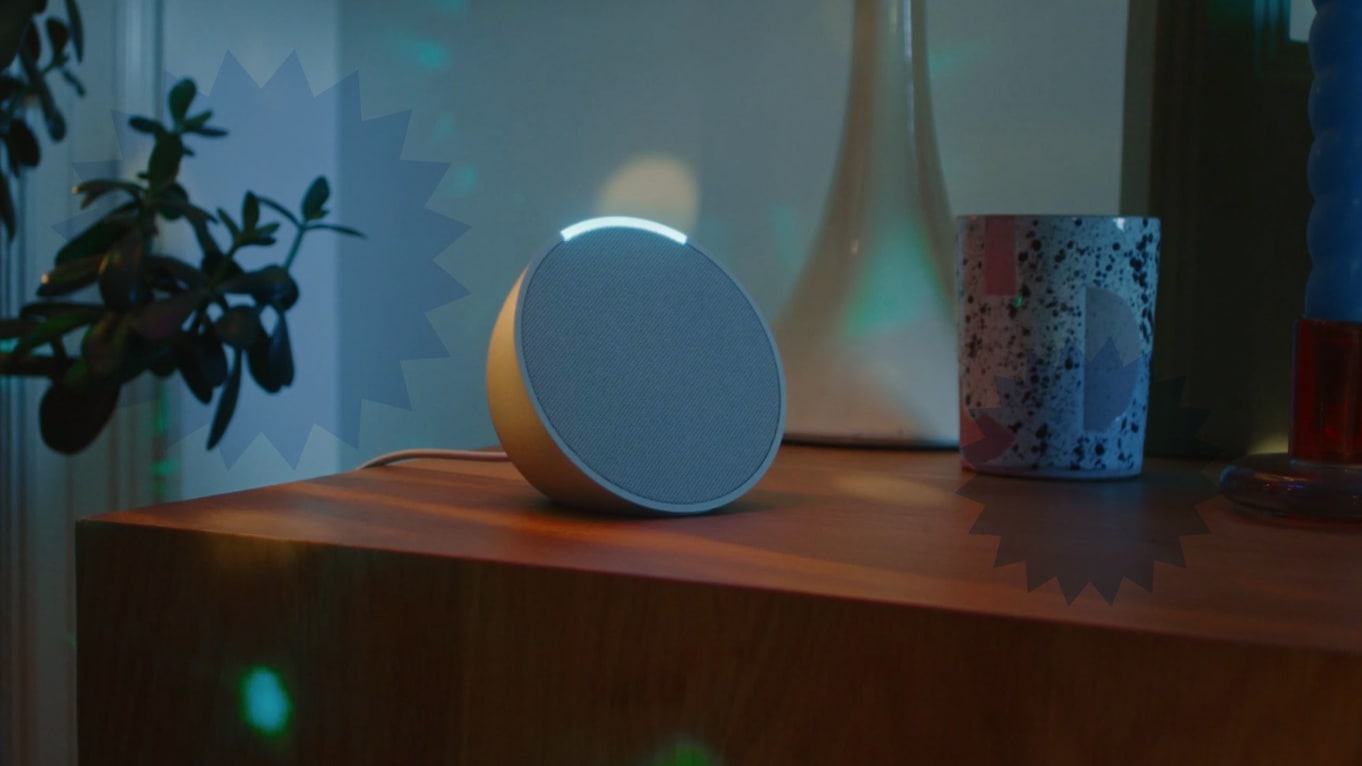 If you have smart plugs or lights, you do need to install the relevant skill but again, a very easy process, including linking it to subscription services such as Deezer or Amazon music. I also like that you can create your own key words such as turning on a smart light with just red colouring
Alexa, what's the weather in Melbourne
Alexa, tell me a joke
Alexa, TV on
Alexa, play Taylor Swift Anti-Hero
Alexa, beam me up
Alexa, what's the population of Australia
Alexa, who is the king of England
Final Thoughts?
The Amazon Echo Pop Compact Smart Speaker is another great device from this company and if you're looking for something a little funky with its appearance, including something with colour, then you're in luck. Best of all, it's a very fast smart assistant that will really make your life easier thanks to Alexa.
P.S. You can even tell Alexa you love her!