Hardware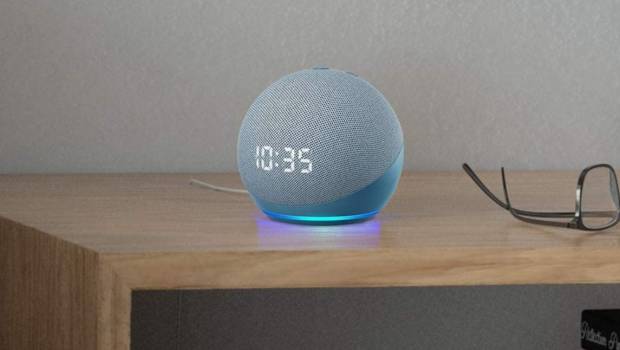 Published on November 11th, 2020 | by James Wright
Amazon Echo Dot with Clock Review (2020)
Summary: Amazon Echo Dot with Clock works like clockwork and is another perfect Alexa enabled smart assistant with a useful visual display!
The Echo Dot with Clock is one of the smallest smart assistants available from Amazon that is basically the baby sibling of the larger 4th generation Echo. While it looks like a ball, it features a LED ring at the bottom and is definitely aesthetically pleasing to the eye. It's quite small at just 100 mm x 100 mm x 89 mm with a weight of only 338 grams that makes it perfect for any home or office with three colours available Charcoal, Glazier White and Twilight Blue.
While it has a smaller speaker, it still features the same functionality of the Echo from all the wonderful skills that you can ask Alexa like;
Alexa, who is the President of the United Stated?
Alexa, play Queen's greatest hits
Alexa, tell me the news
Alexa, turn my Smart TV on
Alexa, announce it is dinner time
Alexa, what is the time?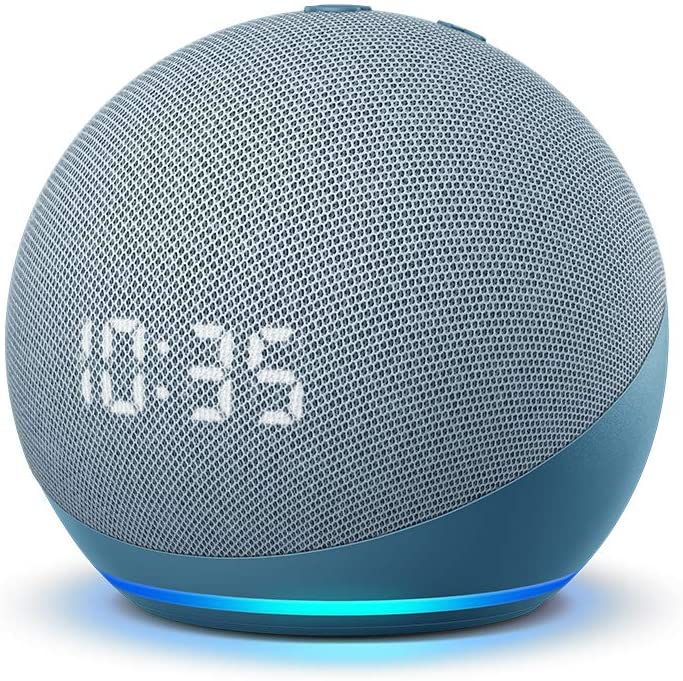 One point of the difference is that this device comes with a very useful display that displays the time on the front of the device, including displaying the temperature and even a counter which adds an element of visuals.
Like the larger Echo, it is created responsibly thanks to its use of recyclable fabric, plastic and aluminum, including wood-fiber based materials from sustainable managed forests. The speaker inside the device is quite impressive for such a small device that produced crisp audio with good levels. In terms of physical controls, it features four buttons on the top (action, volume up, volume down, microphone on/off) that are in good reach. On the back is a power-port and even a 3.5mm audio port for external speakers.
Setting up the Echo Dot with Clock is super easy that is done through the Amazon Alexa app via Android or Apple. This is done through a wizard or you can just manually add a new device that connects it to your Wi-Fi and smartphone. You can also tweak privacy settings from the app or ask Alexa directly now.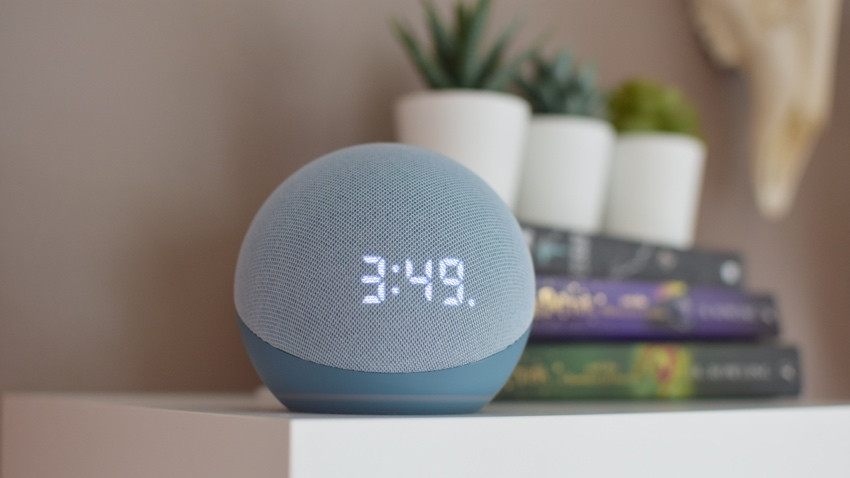 Once installed, you're ready to go and you have the ability to ask Alexa all sorts of wonderful questions or tasks that include playing music, setting calendar reminders and controlling smart devices in your home such as lights, TV's or anything else that is smart device ready. With that said, there are over 20,000 skills that Alexa can perform.
Alexa, what's the temperature?
Alexa, play the news
Alexa, play Ed Sheeran
Alexa, play Five Little Monkeys by the Wiggles
Alexa, turn on the smart TV
Alexa, turn off lounge room lights
Alexa, remind me to cancel by Disney+ in 30 days
Alexa, add carrots to my shopping list
Alexa, tell me a joke
Alexa, I love you
Final Thoughts?
With a recommend retail price of just $99AUD (Nov 2020), the Echo Dot with Clock is great value for money that not only provides an affordably priced smart assistant but gives the inclusion of a clock that is also aesthetically pleasing to the eye. It's ball with smarts!
Recommended!