Hardware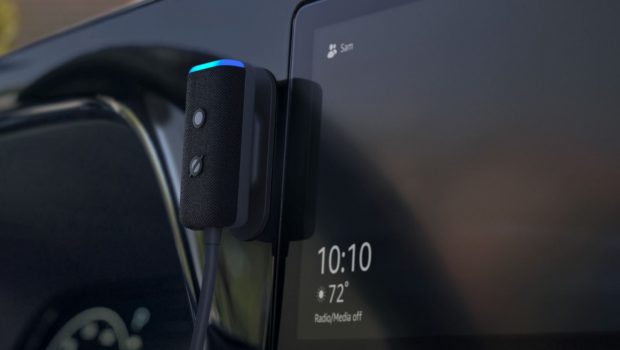 Published on July 4th, 2023 | by Adrian Gunning
Amazon Echo Auto Review (2023) – 2nd Generation
Summary: Amazon Echo Auto Generation 2 once again rides shotgun with us
The all-new Amazon Echo Auto is here (Gen 2) that once again adds Alexa to your car, the world's best smart assistance but now with more added "smarts". Best of all, the Echo Auto is affordably priced at $99AUD (July 2023) as Alexa rides "shotgun" with you and allows you to ask all the wonderful questions that your home Alexa devices can do. However with hands free, you can ask her to take you to the closest petrol station (when linked to Google Maps) or to drive you home without touching a phone or GPS device.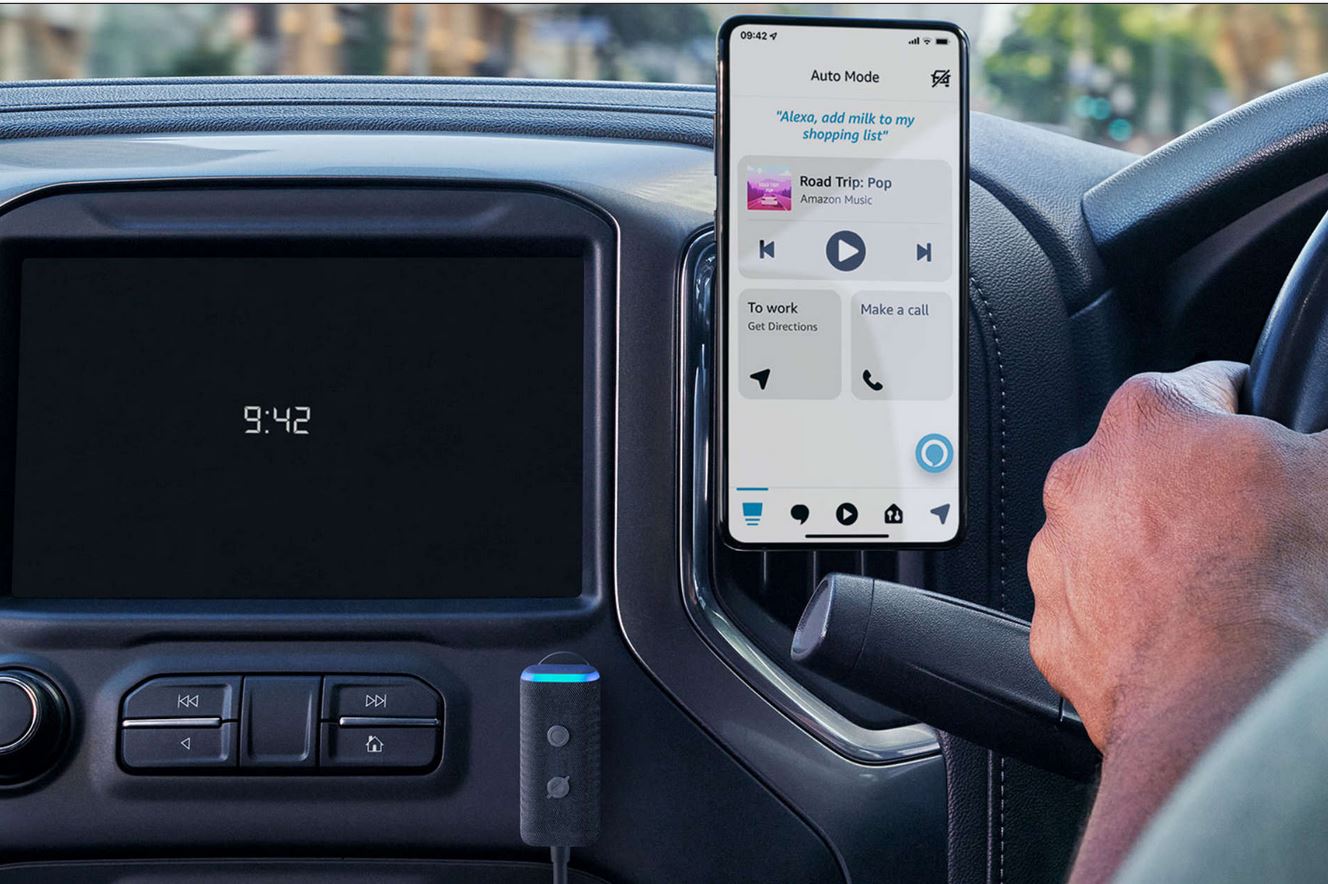 Want to do shopping lists on the go? You betcha! Play your favourite music? Sure thing! Find out what the population is in Norway! Super easy! Listen to your new audio book? Not a problem! Turn on your smart heating home? This is what Alexa has been designed for and yes, it's quite easy to become enamoured by what she can do.
Amazon Echo Auto (2nd gen) specifications
Mobile OS support: Android 8.0 and iOS 14 or greater
Microphones: Five-mic array
Charging: Quick Charge 3.0
Ports: 1 x USB-A & 1 X USB-C
Connectivity: Bluetooth – HFP, A2DP, AVRCP, 3.5 mm line-out, Apple CarPlay, Amazon Auto
Speaker module dimensions: 57 x 35 x 14 mm
Microphone module dimensions: 52 x 23.2 x 15.3 mm
Weight: 61 gm
Price (RRP): $99
Warranty: 1 year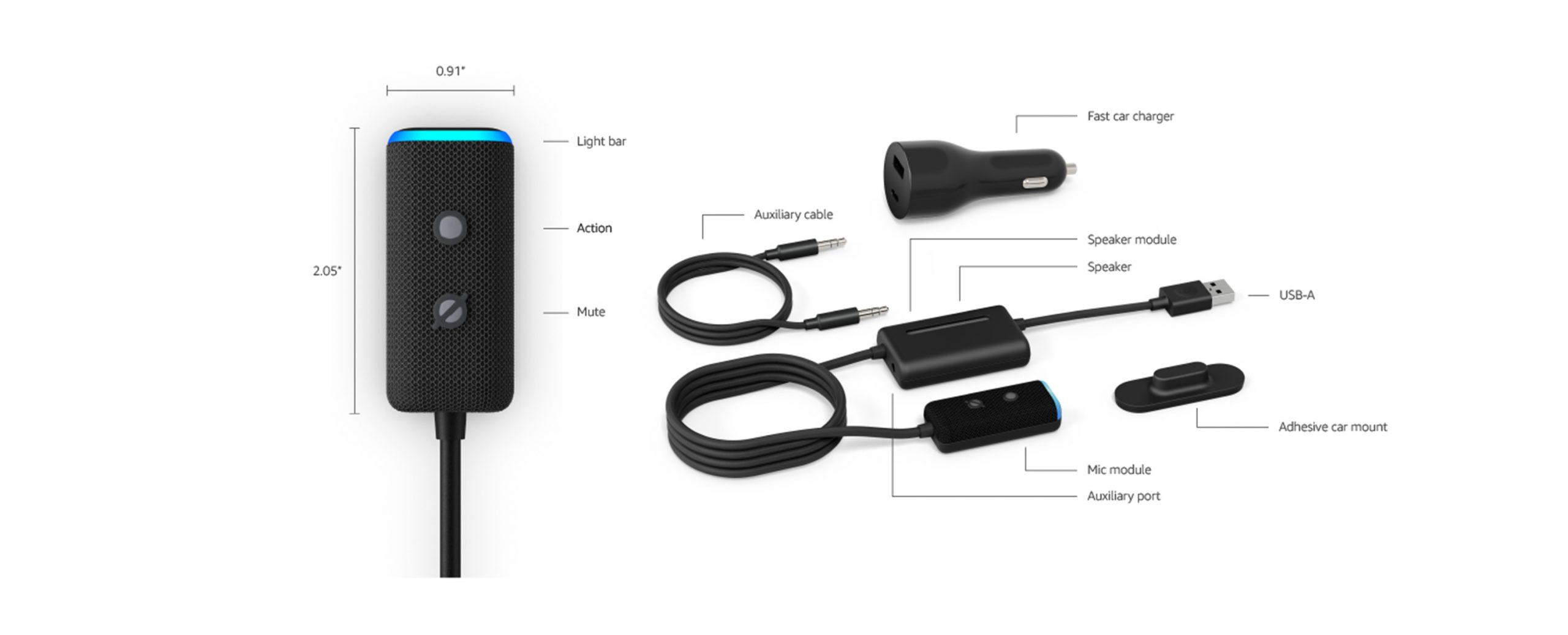 Compared to the original, the second generation of Echo Auto has received an impressive makeover that makes it slimmer and more importantly, adds an improved five-microphone array which makes communicating to Alexa a much more succinct experience, particularly with background noise.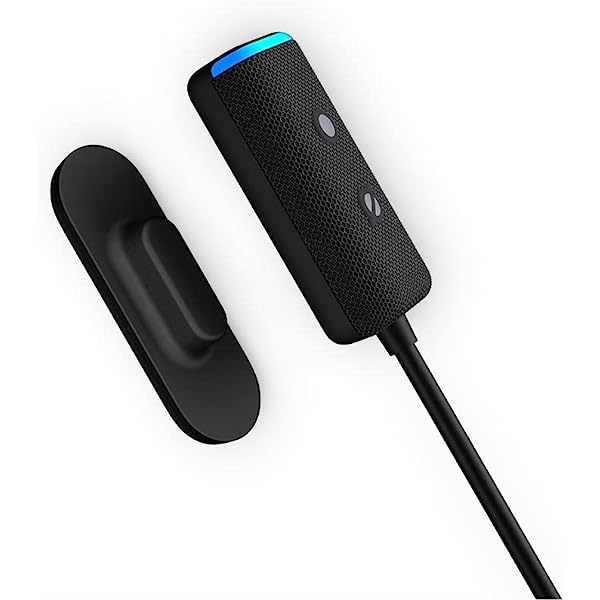 While the design of the Echo Auto is quite Spartan, it has been created as hand-free device and once connected into your USB or into the power-port of your car, this will allow you to commence or complete the pairing process. It also comes with a 12-volt car power adapter (with USB-A / built-in cable) that supports USB-C fast charging, so you can charge your smartphone as well.
Unboxing
If you own other Alexa devices, you just add another smart assistance, however if it's your first time, you need to download the Alexa app, setup an account and follow the install wizard. The only caveat is that you need a mobile with data as this is where Alexa will draw the information from that for most is a moot point.
In terms of connectivity, you can link Alexa to your Bluetooth system on the car or via the 3.5mm 60cm included audio jack cable… although I'm not sure how many modern cars still have this feature anymore. Additionally the other options are Apple CarPlay and Android Audio (my preferred format). Connectivity a plenty!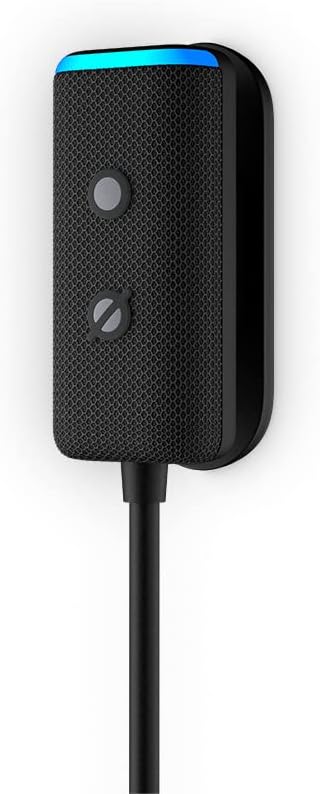 In terms of car placement, attaching to the new Echo Auto is considerably easier as you no longer need to sit it in your console (loosely) or via an air vent. Basically, you can now attach it to any flat surface that makes accessing the action or mute button (provided you are not moving) super easy courtesy of its magnetic mount. Once setup and connected, you're ready to start your Alexa driving experience from answering calls hand-free, writing texts hands-free and all the excellent smart assistant features of this clever device.
Final Thoughts?
While you can access other smart assistants via hands free (e.g. Google and Siri), the Amazon Echo Auto is a much more intuitive and simpler experience once you are connected. You can even set the Echo Auto to immediately start when you are driving, however the caveat is to have the app running on your phone. Best of all, it supports Apple CarPlay and Android Audio, including standard Bluetooth which makes this hands free smart assistance a very useful passenger while you're driving.
Recommended!