Hardware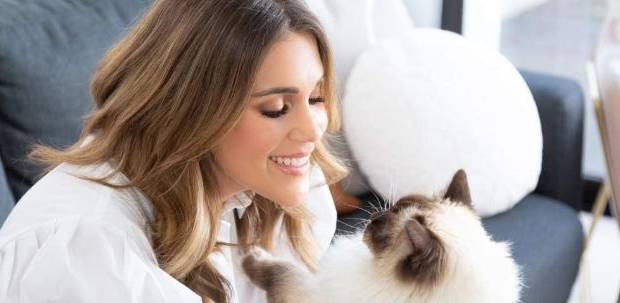 Published on July 15th, 2020 | by Adrian Gunning
Amazon Australia launches Pet Profiles with nationwide pet look-alike competition
Amazon Australia has today launched Pet Profiles, a feature which makes it even easier for Aussies to take care of their furry friends. From today, Aussie pet owners can create a Pet Profile on Amazon.com.au, providing them with personalised product recommendations and discounts on pet related items. Eligible customers will receive $10 off their next eligible purchase over $30 after creating a Pet Profile, and a gift in their pet's birthday month.
Matt Furlong, Amazon Australia Country Manager said, "Aussies love their pets so we are excited to give Australian pet owners another way to demonstrate the love that they have for them. With the launch of Pet Profiles, Amazon Australia is hoping to make it easier for pet owners to find product recommendations personalised to the needs and preferences of their pets.  This is just another way for Aussies to spoil their pets and access savings in doing so."
To celebrate the launch of Pet Profiles, Amazon Australia has partnered with pet-lover and media personality Georgia Love to find the face of Amazon Pet Profiles. The competition is set to find the pet and paw-rent duo that look the most alike, with the winning pet receiving a $1,000 Amazon gift card, a professional photo shoot to improve on their existing Pet Profile and their moment in the spotlight, with the photos appearing on Amazon.com.au and the pet crowned the face of Amazon Pets Profiles.
Georgia Love, Judge of the Amazon Pet Profiles competition said, "It's an age old joke that pets tend to resemble their owners, much to the delight of those around them, so I am looking forward to seeing all the competition entries and crowning Australia's best 'doggelganger'!
If your pooch looks just like you, or if you know someone whose fur baby looks just like them, be sure to enter yourself and let your mate know about the competition. If I wasn't a judge, I think I would be in with a chance of winning since I've been told that my cat Pawdrey Hepburn looks just like me!"
Owners of cats, dogs, horses, goats, pigs, fish, guinea pigs, reptiles, birds and everything in between can enter the competition on Instagram by posting their best look-alike pet and paw-rent doppelganger pictures using #AmazonPetsAU. To be in with a chance of winning, owners also need to have created an Amazon Pet Profile. The competition is open from today until 23:59 AEST Wednesday, 29th July 2020, when Georgia Love will choose the winner.
To set up a Pet Profile, customers can simply visit Amazon.com.au/yourpets, select their pet type and answer some questions based on breed, age, gender, weight and preferences when it comes to food flavours and types of toys.
Alongside the launch of Pet Profiles, Amazon.com.au continues to expand the existing Pet Supplies offering with hundreds of thousands of products including accessories, beds, travel products, grooming products, toys, care items and food, from brands like Hill's Science Diet, Pedigree, Supercoat, Greenies and many more.
The continued growth of Amazon Pet Supplies adds to more than 125 million items already available on Amazon.com.au with free delivery available for Prime members on domestic Prime-eligible products.
To find out more about Amazon Australia Pet Supplies and to set up a Pet Profile, visit  www.amazon.com.au/pet-win for more information.