News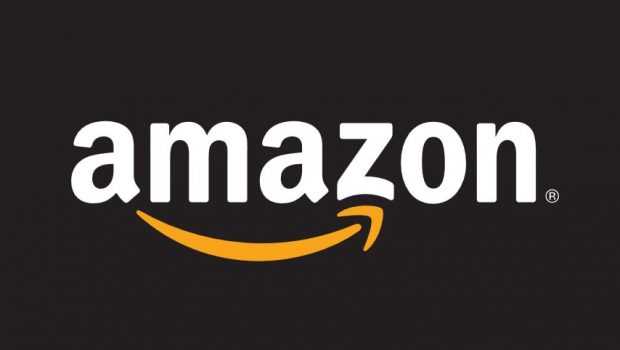 Published on December 8th, 2020 | by Adrian Gunning
Amazon Australia Consumer Trend Report reveals the top tech trends for 2020
2020 in Review: Amazon Australia Consumer Trends Report reveals Aussies' shopping habits and top purchases this year
12.01am, 8 December 2020 –  Today, Amazon Australia has launched its Consumer Trends report, looking back on the way Aussies shopped and what they were buying in 2020.
2020 has fundamentally changed all aspects of Aussies' everyday life – from the way we shop, the way we socialise and how we have transformed our homes into offices, gyms, cinemas and more. The trends in Amazon Australia's 2020 Consumer Trends report provide an insight into some of the new hobbies Australians are adopting, such as baking and arts and crafts, their renewed focus on health and wellbeing and more.
Matt Furlong, Country Manager for Amazon Australia said, "As the year has evolved in so many unexpected ways, we have remained focused on serving Australian customers, so that they can access the more than 125 million products available on Amazon.com.au from the safety and comfort of their own homes. Looking back on some of the best-selling products of 2020 has been a reminder of a year that we will all remember for years to come and that has changed so much for so many of us – from the new hobbies we have picked up, to the ways we have adapted our homes to work harder for us."
The Consumer Trends report spotlights the following key trends from 2020:
Home is where the Heart is
This year, more than ever, we have seen shoppers choosing reliability and dependability over anything else.
While in 2019 Aussies searched Nintendo Switches, Airpods, books, Kindles, and Lego, a mere 12 months (and a global pandemic) later we turned our searches to toilet paper, face masks, Lego, Nintendo Switches, and more masks.
Our pets proved to be the beating heart of the family unit during 2020. The top-three brands Aussie animal lovers turned to were Breeders Choice, Felix and Fancy Feast.
Home and Personal Care was the category with the most Subscribe & Save subscriptions, with Huggies nappies being one of the most subscribed to products of 2020, followed closely by baby wipes from brands like Waterwipes and Huggies, proving parents' focus on the essentials.
Retail expert and self-confessed bargain hunter and founder of Addicted to Bargains, Samantha Tolley said, "This year, our shopping habits have changed from previous years. Stocking up on the essentials was a high priority for a lot of people but we still need some enjoyment in life,"
"Even though we are at home a lot more, we can do small affordable things such as self-care, staying active or keeping our minds occupied with games or books. Amazon Australia has well-known brands that you can shop from the safety of your home."
The Power of Shopping Local
Aussies are always keen to support local businesses, and in 2020 this has been more important than ever. To put small Australian businesses front and centre with customers, Amazon Australia launched its 'Shop Local' store featuring products from hundreds of local companies, and new curated collections to connect customers with Australian brands. The 'Shop Local' store was front and centre during this year's Prime Day with the event marking the two biggest days ever for small businesses on Amazon.com.au, with customers shopping from a range of products including sustainable brands such as profits for purpose company in the Pets category, Zenify.

Focus on Fitness
From wearables and at home gym gear, to active wear and supplements, Aussies have been focused on recalibrating their fitness in 2020.
With local gyms closed for some of the year, Aussies made do and set up their own home gyms; with foam rollers, massage balls, pull up bars and lightweight speed jump ropes among the top ten best-selling at home gym product – exercise equipment sales grew six fold in 2020 versus the same time in 2019!
To stay accountable, Aussie shoppers also purchased fitness wearables in droves, with Fitbit topping the list as the most popular wearable of 2020, with the Fitbit Versa 2 Health & Fitness Watch were the most popular products in the category.
The top ten best-selling Fashion brands in 2020 were all much loved activewear names, including Calvin Klein, Puma, Adidas, Nike, Champion, Lorna Jane, Canterbury, Speedo, Rip Curl, Tommy Hilfiger.
During the March-June period, Aussies with an Alexa device turned to Health & Fitness Skills, with an increase from the previous year of 172%.
Return of the Hobby
Aussie kitchens have never seen so much action, with cookbooks and books related to food and wine seeing real growth when comparing 2019 and 2020.
With a desire to finesse their culinary skills, consumers purchased a number of big-ticket kitchen items with pasta maker and bread maker sales growing three fold in 2020 versus the same time in 2019.
Stressed-out parents, suddenly working-from-home and home-schooling, turned to Instant Pot for their multi-tasking cooking needs, with the stainless-steel Duo Nova Electric Multi-Use Pressure Cooker proving the most popular purchase within the category.
One of the most popular products in the Kitchen store on Amazon Australia this year was the Air Fryer.
Folks didn't just get their creative juices flowing in the kitchen. Sewing machines saw a huge growth and sales in arts and crafts for kids and kidults alike skyrocketed, growing nearly 6 fold in 2020 versus the same time in 2019.
Content is King
There's no doubt about it. 2020 has been the year even the busiest of Aussies has been able to sit back…and stream. Or read! Or lose themselves to some sweet beats.
The biggest streaming day for Prime Video of 2020 was Saturday, October 24, the day after Borat 2 was released.
In books, Aussie author Scott Pape proved his enduring appeal – topping both the print book and audiobook list – whilst demonstrating a focus on personal finance during 2020.
Children's books was the most popular genre in print books followed by 'Spirituality' and 'Humour and Entertainment'.
Chart-toppers Billie Eilish, Taylor Swift, and Harry Styles were three of the top-ten most popular artists by album plays, however no artist or album proved more popular than those dedicated to the little ones. Parents soothed their kids with Baby Lullaby Academy's 'The Relaxing Piano', which was the best performing album of 2020, with Lisa Loeb's 'Nursery Rhyme Parade!' taking the second spot.
Escapism has been the name of the game with Alexa customers using their smart devices to tap into pop culture more so than current affairs, with more of us asking for Taylor Swift and Adele tunes, more so than Trump or COVID related news.
My Home, my Castle
With Australians spending more time at home in 2020, it is only natural that they would look to kit out their home with the latest mod cons.
With work-from-home orders in place in each state, interestingly the largest peaks in office products category sales were actually before the pandemic was declared, with massive growth in January, followed by another peak in March and April.
There was an increase in the sale of smart home products on Amazon.com.au with New South Wales, Victoria and Queensland being the states that purchased the most smart home products.
Amazon's smart speakers Echo Dot (3rd Gen), Echo Show 8 and Echo Show 5 topped the list of the most popular smart home products in Australia based on Amazon.com.au sales volumes.
Aussies also embraced smart home tech in the form of security and lighting with the Ring Video Doorbell 3 Plus, Eufy Cam Wire Free HD Security 3-Camera Set, Philips Hue Play Smart LED Bar Light and the Philips Hue Garnea 90mm White Ambiance Downlight featuring as some of the most popular products in this category.
Ask Alexa Anything
It was a rough year for many of us, and it's fair to say Alexa was turned to on more than one occasion by home-bound Aussies curious or in need of some light-hearted entertainment.
The increase in Alexa customers engaging with Novelty and Humour skills was 271% in March-June when compared to the same period in 2019. Top Skills included 'Pickachu Talk', 'Ask for a Fart', 'Bark Like a Dog' and 'Dad Jokes'.
For many Alexa customers stuck at home, saying 'I love you' to their device, or practicing 'Small talk' contributed to a whopping 20 times increase on Skills used within the Social category.
Online Shopping Skills, understandably, had an impressive jump of 9 times more activity with customers making the most of deals via the OzBargain Skill, or utilizing Our Groceries Skill.
Even still, there was a 200% jump in Education & Reference with parents using Alexa to help with homework, or customers learning a new language. Productivity Skills that help manage your calendar or set reminders, increased 169% in the March-June period in comparison to last year, so it wasn't all about entertainment, Alexa helped us with a multitude of things this year.
Top Toys
Whether it was the old-school classics or the latest in STEM and tech, Amazon Australia saw a significant increase in toy purchases this year, compared to 2019.
2020 has seen a return to old-school classics, confirming there is no boredom in boardgames, with the likes of Monopoly, Jenga and UNO topping the list of most popular toys for adults.
For kids, nine out of the top ten toys in 2020 were all about unleashing the creative spirit, with much-loved brands Lego and Crayola featuring heavily.