Events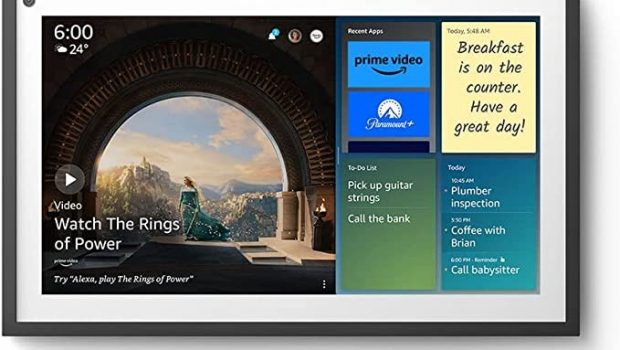 Published on April 26th, 2023 | by Adrian Gunning
Amazon and Hisense – Mother's Day Gift Guide 2023
With Mother's Day just around the corner, Amazon and Hisense have some fantastic products to help make this day very special! Check out these amazing tech products below that make the perfect gift.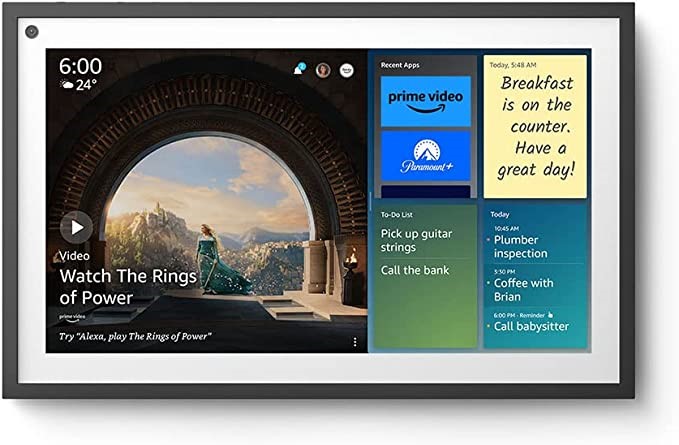 Echo Show 15 | RRP $549 AUD
From creating shopping lists, to finding recipes and setting the mood with your favourite music, the Amazon Echo Show 15 is the essential smart home addition to any kitchen. Designed to be the digital heart of the home, helping you stay organised, connected, and entertained, the Echo Show 15 makes it easy to explore recipes, access cooking conversions, set timers, set reminders for you and the whole family, and acts as your smart home hub with access to Alexa.
The Echo Show 15 is a beautiful 15.6-inch display that you can mount to your wall or place on your bench. With its large screen and support for 1080p video streaming, Echo Show 15 can also double as your kitchen TV. Just ask Alexa to watch movies and TV shows from Prime Video, Netflix and more, or the news from the likes of ABC, news.com.au, and Sky News Australia.
Fire TV Cube | RRP $219 AUD
Do you wish your TV did that little bit more? Helped out around the house even! Maybe you're looking to upgrade, but don't want to spend the money on a brand-new TV? Introducing the Fire TV Cube – Amazon's best Fire TV streaming player yet, giving access to the best streaming options on the market by plugging into your TV and connecting to the Alexa app.  Perfect for the busy household, the Fire TV Cube can be controlled entirely hands-free with Alexa, allowing users to launch and control content with their voice.
As a small, portable device, the Fire TV Cube doesn't compromise on quality with cinematic 4K Ultra HD, Dolby Vision, HDR, and immersive Dolby Atmos audio providing the optimum viewing experience.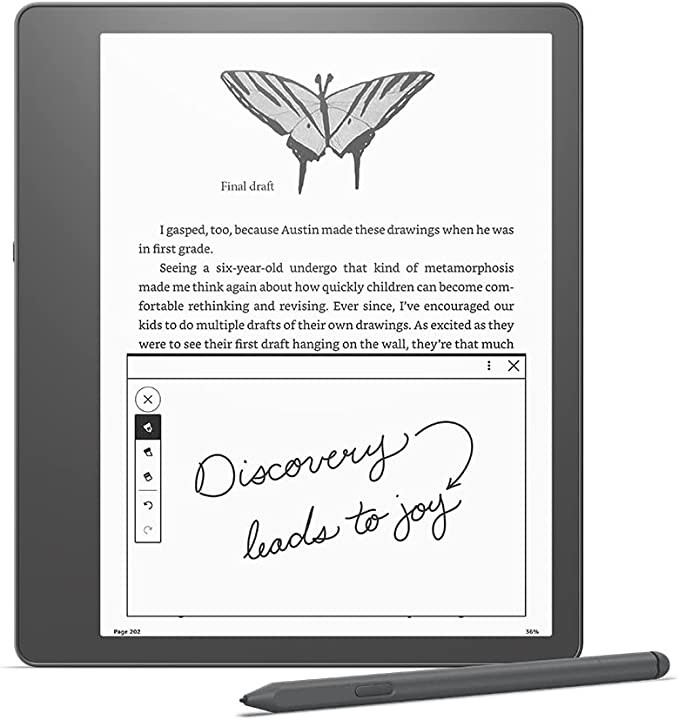 Kindle Scribe (64 GB) | RRP $679 AUD
Inspired by the readers who have added billions of notes and highlights to books over the years, the Kindle Scribe is the ultimate companion for reading and writing on the go, with access to millions of books, the ability to review and mark up documents, manage your to-do list, or doodle over a big idea.
This latest generation of Kindle features the world's first 10.2-inch, 300 pixels per inch (ppi), Paperwhite display, and an included pen that never needs charging. The premium, front-lit, and glare-free display feels like reading and writing on paper, with crisp text and ample space for larger fonts, images, charts, and documents.
Kindle Scribe comes with a battery-free pen, 3-month subscription to Kindle Unlimited, free cloud storage, and a rotation of thousands of titles.
Hisense Mini-LED ULED 65 inch U8HAU 4K QLED Smart TV | Visit your local retailer for pricing
Often Aussies have their living room viewing compromised as so many of us enjoy beautiful light-filled homes. Hisense's Mini-LED TV ensures every object on the screen is displayed with full clarity, even on those extra bright and sunny days. This is achieved through Hisense's innovative backlight system made up of 10,000 mini-LEDs and 1000 local dimming zones, allowing your TV's processor to have more control over contrast, light and shadows. This unit is available in 55, 65 and 75 inches – a size to suit to suit all homes.
Hisense ULED 65 inch U7HAU 4K QLED Full Array Smart TV | Visit your local retailer for pricing
With Full Array Local Dimming and Hisense QLED Quantum Dot Colour, this Hisense ULED 4K Series U7HAU TV delivers deeper blacks and brighter whites. There's no longer any need to purchase a TV, monitor and gaming console – use this Smart TV even smarter. This TV model can function not only as a TV but as a computer or gaming monitor. Easily switch to Game Mode Pro, and experience the next generation of gaming with 120Hz refresh rate and minimal input lag.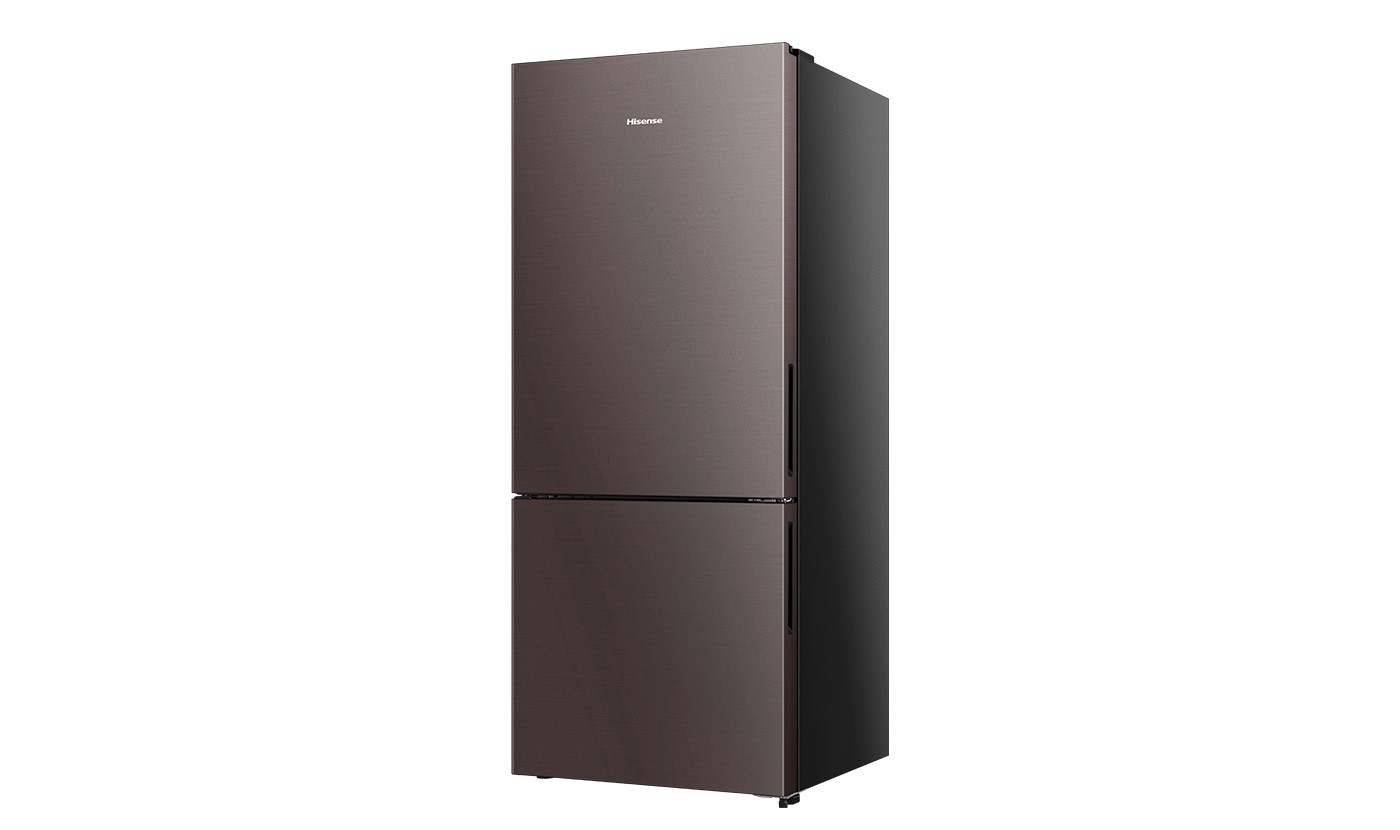 Hisense 7-Star Fridge l Visit your local retailer for pricing
Hisense's Bottom Mount PureFlat 417L Refrigerator in Taupe Steel achieves an impressive 7-Star Energy Rating, the highest of any fridge available in Australia. Being the most efficient model on the market, it offers the perfect marriage between sustainability, efficiency and design, giving environment-conscious consumers the benefit of sleek aesthetic and advanced energy saving measures.
Hisense's Inverter Motor Technology ensures a more stable temperature inside the fridge by continually measuring the conditions and managing the output accordingly. This, combined with Hisense's Metal-Tech Cooling capabilities, ensures the fridge achieves a significantly lower energy consumption than competitive offerings.