Comics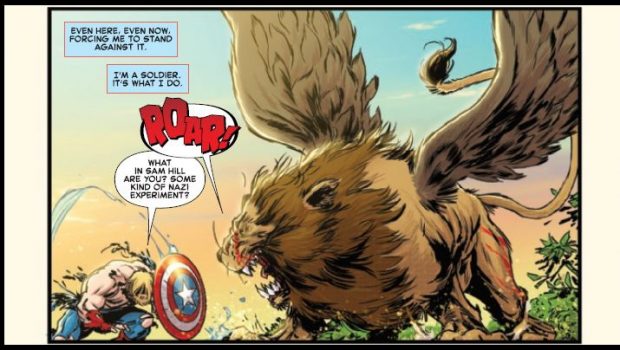 Published on August 3rd, 2021 | by Tim Chuma
Amazing Fantasy #1 Review (2021)
Summary: An interesting setting for some familiar characters. Not linked to any other current storylines so you can enjoy something new.
4
Captain America on a flying lion
Red Room era Black Widow, teenage Spider Man and World War II era Captain America each find themselves in unfamiliar surroundings after a traumatic event and have to make sense of their new circumstances.
I was originally interested in this one due to the cover, which reminded me of an old heavy metal album cover and some of the high fantasy artwork that used to be popular back in the day. I showed the cover to someone and they though the arrows sticking out of Captain America's shield must be suction cups as they could not stick in the metal.
The good thing about this being a new series is there is nothing you have to catch up on and there are no other comics to read to get the story.
This seems to sit off in its own universe as a lot of the Marvel stories do, which also means that they can do things with the characters they would not usually do.
I would recommend this one if you are a fan of any of the Avengers and want to see them in a new setting with more of a fantasy bent than you would normally.
Comic details:
Writer: Kaare Andrews
Penciler: Kaare Andrews
Cover Artist: Kaare Andrews
Publisher: Marvel
Published: July 28, 2021