Games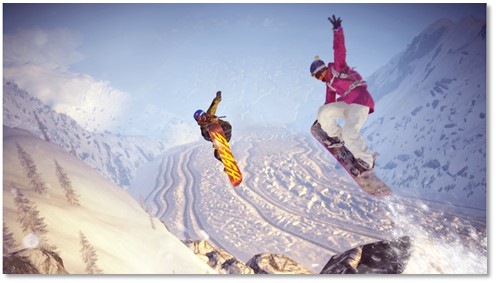 Published on February 27th, 2017 | by Admin
FROM THE ALPS TO ALASKA, FREE UPDATE FOR STEEP™ EXPANDS ITS MASSIVE OPEN WORLD
Sydney, Australia — February 27, 2017 — Today, Ubisoft® announced that the Alaska add-on content for Steep is now available for free on Xbox One, PlayStation®4 computer entertainment system and Windows PC. With this new update, players can now ski, snowboard, wingsuit and paraglide through a new open world region, Alaska.
The wild, extreme peaks of Alaska's Mount Denali open up 21 new challenges, 2 branded challenges and one Mountain Story for Steep players to conquer in new terrain, including spine-lines, extreme crests, massive glaciers, new urban features and miles of untouched wild nature. In two additional invitational challenges players will raise their reputation by pushing their limits on the slopes and and on the leaderboards. Steep fans can continue to customise their lines and replays by donning new Alaska items and costumes. The latest Steep title updates let players focus on the fun with major enhancements made to features, including the tricks system and g-force impacts. Additionally, new camera angles and the ability to capture replay videos without the HUD gives players even more freedom to show off their best stunts with the editor mode.
In Steep, players drop in to the Alps and Alaska and ski, snowboard, wingsuit and paraglide through the game's massive open world playground, filled with exhilarating challenges and breathtaking views. Developed by Ubisoft Annecy*, Steep is designed for a culture that's all about sharing experiences with the world. Steep features seamless multiplayer, populating the world with players as they naturally explore the Alps and Alaska regions. Players and friends across the globe can take on challenges together or compete with each other to snag the top spot on the leaderboards.
For more information about Steep, please visit steepgame.com, follow us on facebook.com/steepgame or twitter.com/Steep_Game.