Blu-ray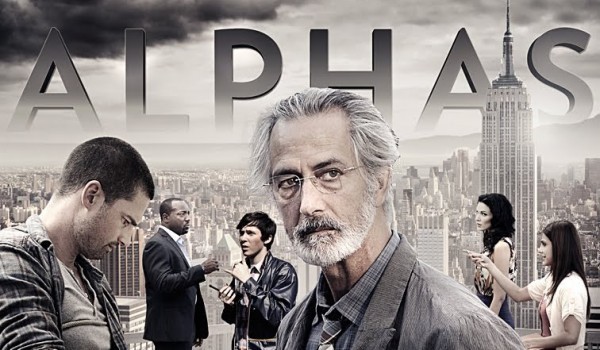 Published on February 3rd, 2015 | by admin
Alphas Season 2­ February 26, 2015
Universal Sony Pictures Home Entertainment is releasing Alphas Season 2 – available to own on DVD from February 26, 2015.
From the writer of The Avengers and X-Men: The Last Stand comes the exciting second season of Alphas Season 2, an action-packed sci-fi thriller starring an electrifying cast, led by Academy Award® nominee David Strathairn (The Bourne Ultimatium). Featuring guest appearances from Summer Glau (Firefly), Sean Astin (The Lord of the Rings) and Lauren Holly (NCIS), don't miss the explosive second and final season.
Five seemingly ordinary citizens with superhuman mental and physical abilities are brought together to form an extraordinary crime-fighting unit known as the 'Alphas'. With wildly different backgrounds, the one thing they have in common is the ability to stretch the capacities of the human mind. Led by neurologist and psychiatrist, Dr. Lee Rosen (Strathairn), the Alphas work with the U.S. Department of Defense as they investigate criminal cases involving other gifted individuals possessing dangerous abilities to rival their own.
Eight months have passed since Dr. Rosen went public with the controversial 'Alpha' phenomenon and was institutionalised after being discredited by the government as a delusional. During that time Rosen's team was disassembled and the members used as a tool to capture other Alphas.
Dr. Rosen must re-assemble his now defunct team to face the growing threat of Alpha extremist, Stanton Parish. With the help of tech-genius Skylar (Glau) and memory recorder Mitchell (Astin), Rosen and his team must work together to uncover Parish's chilling plan. But with an undercover informant in their midst, can the team overcome the dangers that surround them and uncover Parish's weak point to stop him before it's too late?
A refreshing take on a favorite genre, Alphas turns every superhero stereotype on its head. Reunite with Dr. Rosen and his team of Alphas in all 13 action-packed episodes of the explosive Alphas Season 2.