Games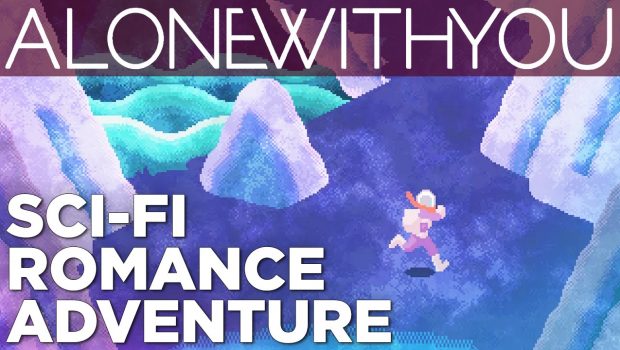 Published on January 18th, 2017 | by admin
Alone With You – Sci-fi Adventure Game Hits Steam February 9 (Home Developer)
Toronto and Seattle – January 17, 2017 – After releasing last year on PlayStation®4 and PlayStation Vita to critical praise, Benjamin Rivers Inc. will bring its sci-fi, narrative-driven adventure game Alone With You to PC via Steam on February 9 for $9.99 USD. During the launch week players can purchase Alone With You for a 15 percent discount. At its core Alone With You takes a subtle, mature approach to relationships and couples it with narrative-driven, sci-fi adventure gameplay that varies upon a player's actions for an experience they're unlikely to forget.
In Alone With You players take on the role of the sole survivor of a doomed space colony, trying to discover the fates of more than two-dozen colonists and escape the lonely planet before it implodes. Accompanied by the colony's troubled AI and holographic simulations of the deceased colonists, players reveal clues, solve puzzles and forge lasting relationships with self-aware artificial intelligence to uncover the secrets of their interwoven lives.
"Since launching on PlayStation we've enjoyed watching players connect emotionally with Alone With You's characters, story and existential themes through their various playthroughs," said Benjamin Rivers, Founder of Benjamin Rivers Inc. and creator of the indie horror hit Home. "We can't wait to bring this experience to a wider audience with the PC launch and see how players contemplate the difficult decisions they face within the game. Will they feel affection, admiration or even guilt for someone who is just data?"
Alone With You has players embark on daily missions, where they scan and explore each environment, revealing layers of narrative and driving the story forward. At the end of each day, players rendezvous with one of four holographic companions for intimate one-on-one conversations, which can change depending on how thoroughly a player has completed that day's mission. How the player responds as the holograms confide in them can affect later opportunities to unravel more of the game's in-depth story, and conversations with the holograms themselves.
For more information regarding Alone With You please visit the game's website, or the Facebook and Twitter pages.