Films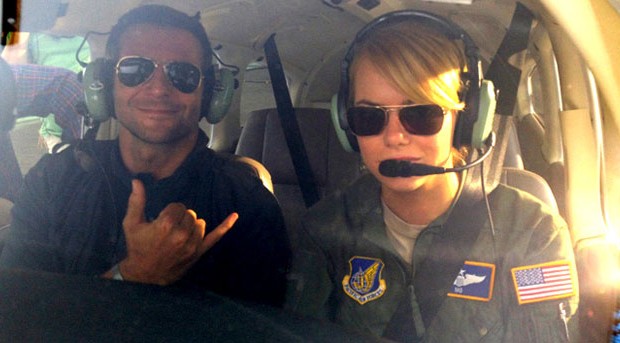 Published on June 2nd, 2015 | by Damien Straker
Aloha – Film Review
Reviewed by Damien Straker on June 2nd, 2015
Fox presents a film by Cameron Crowe
Produced by Cameron Crowe and Scott Rudin
Written by Cameron Crowe
Starring Bradley Cooper, Emma Stone, Rachel McAdams, Bill Murray, John Krasinski, Danny McBride and Alec Baldwin
Music by Jónsi & Alex
Cinematography Eric Gautier
Edited by Joe Hutshing
Running Time: 105 minutes
Rating: PG
Release Date: June 4th, 2015
What a cast and what a disappointment. Aloha has featured minimal coverage or early previews and reviews because it is frankly a huge misfire for its director Cameron Crowe. He has wasted an embarrassingly rich cast on a boring, confusing story and a weak love triangle. Watching the trailers for the film, you would never know that Aloha is actually about military contracts and a satellite which might be housing weaponry. Bradley Cooper plays military contractor Brian Gilcrest, a former American soldier wounded numerous times in Afghanistan and who has now landed in Hawaii. He is overseen by a hyperactive fighter pilot in Allison Ng (Emma Stone), who begins to fall for him. They strike a deal with one of the Hawaiian tribes and arrange a blessing ceremony, which also ties into launching the satellite. He is working for billionaire Carson Welch (Bill Murray) and has left his military boss General Dixon (Alec Baldwin) behind. Brian also visits his ex-girlfriend Tracy (Rachel McAdams), who is now married to one of his military colleagues (John Krasinski) and has several children with him.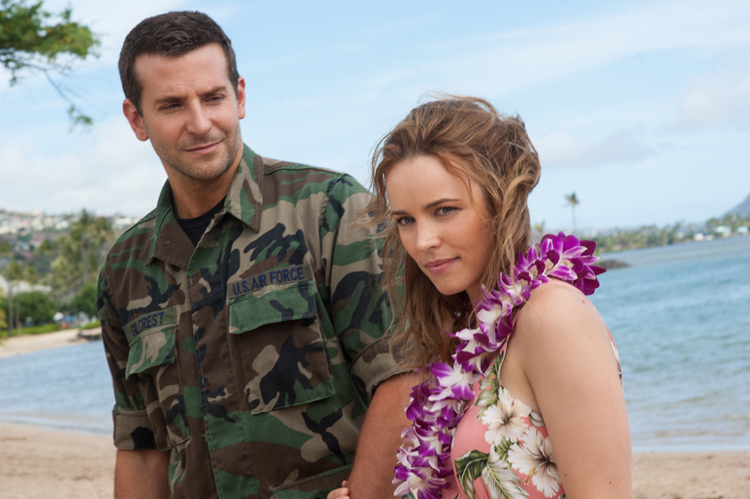 Cameron Crowe has made some interesting films like Jerry Maguire and Vanilla Sky and lighter family comedies such as We Bought A Zoo but Aloha, in spite of its cast, will not be a career highlight for anyone involved. The plot, shifting between the military contracts, the mythos of Hawaii and the character relationships, is so convoluted that I lost touch with it early on and never recovered. The film isn't particularly witty, dramatic or romantic, and will fail those expecting a romantic comedy as it's been marketed. It's terribly disappointing that Crowe hasn't directed these fine actors with any consistency either. Bradley Cooper looks far too happy as someone supposedly wounded in combat several times and who has a disfigured toe. He spends much of the film with a grin on his face when we know what sort of intensity he can generate. Any interesting information about Brian, including him skimming money in his war days, isn't dramatised but addressed only through exposition. Emma Stone, normally delightful, shows that in spite of her comic charm she needs good direction. Resorting to a hyperactive, twitchy persona is a mannerism she doesn't sustain throughout the whole feature. Rachael McAdams has very little do in the story, though a letter she reads towards the end suggests how so much more could have been made with this film. It could have focussed on being a redemption story, about choosing to move on before affecting other people's lives. Those signs are there and it could have offered more, but it's hopelessly bogged down by the impenetrable and imbalanced contractors plot. Other great comedic actors like Bill Murray, Alec Baldwin and Danny McBride are only making up the numbers. The dull characters and muddled plot aside, the writing for this film was said to be on the wall at least two years ago when it apparently didn't screen well for test audiences. This is why it has been hidden away in both Australia and America. When the cast is this rich and no one wants to know about it, it's very telling. As a comedy-drama about Hawaii and slice of life relationships, Alexander Payne's The Descendants is an infinitely superior film. It has something more powerful than just a star-studded cast: a strong script.
Summary: Aloha, in spite of its cast, will not be a career highlight for anyone involved.