Games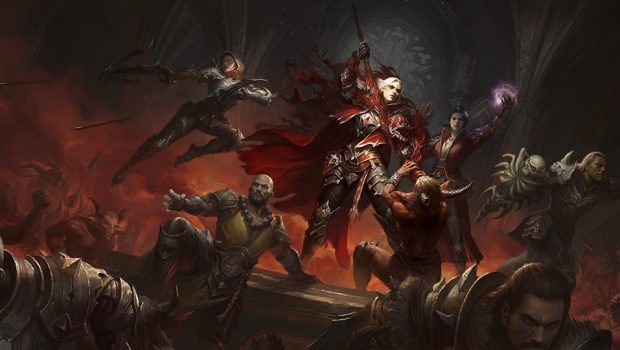 Published on July 14th, 2023 | by Adrian Gunning
All-new class arrives in Diablo Immortal – Introducing the Blood Knight, Available Now!
Diablo Immortal's newest class, the Blood Knight, is available to play today! The seventh class is available exclusively to Diablo Immortal, bringing the monster that lurks behind the shadows into the light to save Sanctuary yet again.  All Blood Knights are trained in an ancient spearfighting style mastered by their order in Gea Kul. Possessing an ethereal connection to other Blood Knights, they must remain resilient and fight the inner darkness with a specific ritual to retain their power and continue to fight the forces that threaten Sanctuary.
"We're so excited to be introducing the Blood Knight to Sanctuary," said executive producer Peiwen Yao. "This vampiric class wields dynamic, hybrid melee prowess, allowing players to choose between aggressive physical attacks, harnessing blood magic, or something in between! We're all looking forward to seeing what players can do with this new skill kit."
"The first year of Diablo Immortal set the standard for what's possible when we work to bring this genre-defining series to mobile platforms," said Diablo general manager Rod Fergusson. "Now we've expanded even further, with the debut of the ethereal Blood Knight—the first new class for Diablo in nearly a decade—introducing a distinct champion of darkness to the land of Sanctuary. We welcome everyone to join us in celebrating a year of slaying demons wherever you are in Diablo Immortal."
BLOOD KNIGHT SPOTLIGHT
How to Play Blood Knight: The Blood Knight Class is available to all players for free starting today!
Quest of Unrest: Learn the origins of the Blood Knights through a new story-driven Elite Quest and experience the torment they go through to harness their curse and keep from becoming mindless thralls.
Signature Skills: The Blood Knight is a melee hybrid class who devours their enemies' life, entraps them with summoned shadows, and cuts down any opposition with knightly polearms.

Shadow's Edge: a primary attack that either performs a slash or throws a dagger.
Swarm of Bats: summons a cloud of bats to deal damage and move on command.
Siphon Blood: steals health from enemies all around.
Abomination: kills enemies and absorbs their blood to become more powerful, adding Blood Rush and Shattering Fist skills.
Skewer: impales a foe and stuns nearby enemies.
Mephitic Cloud: shadowy mists cause enemies' vision to be blurred.

New Combat Mechanics: Each set of weapons provides a stance, and players can get different stance effects by switching weapons during combat. Stance effects are attributed bonuses with a temporary buff and a 15-20 second cool down when players switch stances. Stances available to every class.