Games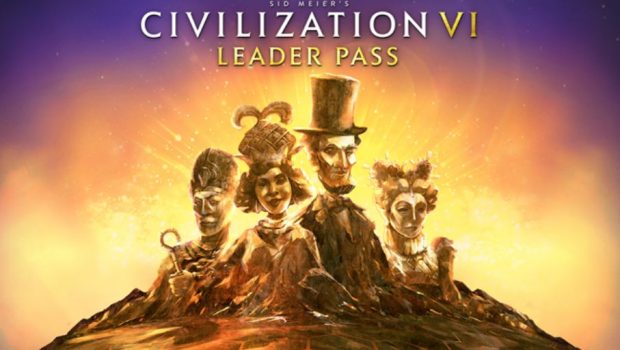 Published on August 30th, 2023 | by Adrian Gunning
All Leader Pass content available today on console; new August update also released today for Civilization VI  
Today, 2K announced Civilization VI: Leader Pass, a season pass that adds 18 new playable leader selections to Civilization VI, is now available on Xbox One, PlayStation 4 and Nintendo Switch [1]. Civilization VI: Leader Pass was not originally planned for a console release, but strong community interest and feedback resulted in new efforts to bring the season pass content to console gamers.
Available either as part of the Civilization VI: Anthology bundle or for separate purchase as part of Civilization VI: Leader Pass, new leaders coming to console include:
New Leaders
Abraham Lincoln (United States)
Elizabeth I (England)
King Sundiata Keita (Mali) [2]
Ludwig II (Germany)
Nader Shah (Persia) [3]
Nzinga Mbande (Kongo)
Ramses (Egypt)
Sejong (Korea) [4]
Theodora (Byzantines) [5]
Tokugawa (Japan)
Wu Zetian (China)
Yongle (China)
New Takes on Existing Leaders
Ptolemaic Cleopatra (Egypt)
Qin Shi Huang the Unifier (China)
Suleiman the Magnificent (Ottoman Empire) [2]
Sultan Saladin (Arabia)
Varangian Harald Hardrada (Norway)
Victoria – Age of Steam (England)
Players who purchase Civilization VI: Anthology or Civilization VI plus the Civilization VI: Anthology upgrade (or purchase all of the content that's included in Civilization VI: Anthology separately at any time) are eligible to receive the Leader Pass for no additional charge. Console players who link their 2K Account to the account of the same platform used to play can also now unlock Julius Caesar.
In celebration of today's release, a new update has been issued for Civilization VI across all platforms, bringing numerous adjustments and fixes including buffs to Julius Caesar and additional leaders. More details on the August update are available here.
For more information on the Civilization VI: Leader Pass, visit www.civilization.com, become a fan on Facebook, subscribe on YouTube, follow Civilization on Twitter and Instagram and join the conversation using the hashtag #Civilization.