Interviews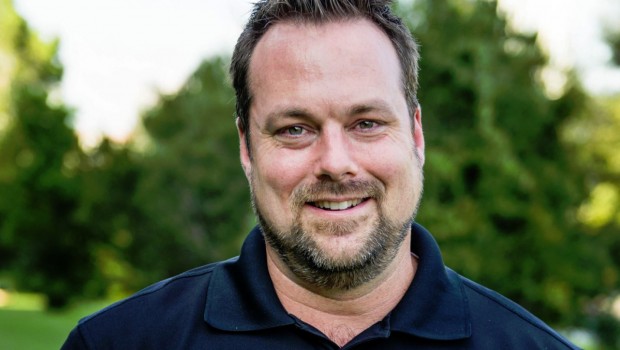 Published on November 11th, 2014 | by admin
Alienware's Joe Olmsted Interview – Director of Product Planning (PAX AUS 2014)
1. Welcome to Impulse Gamer Joe, so how did you become involved in Alienware?
Back in 2003, a friend of mine who I used to work with at Intel, moved to Alienware and told me  how the company was challenging the norms of gaming computers.  I was looking for a new opportunity and, as a gamer myself, I was very interested in joining a company that was paving the way for PC gaming. 
2. How do you think the gaming landscape has changed since joining Alienware in 2003?
Gaming has changed a lot over the past decade and is more ubiquitous. It's easily accessible across multiple platforms with a genre to cater for everyone. It's also more mainstream and with the proliferation of smart devices and changes in technology, essentially everyone is a gamer. 
3. Why do you think gamers find Alienware PC's so appealing?
We are unapologetically a PC gaming company and everything we do is about improving the experience for gamers. Everything we do is about making our products better than the average PC. From the GPUs to the keyboard, we are always striving to provide the best for our customers.  For instance, the new Alienware 13 is a gaming laptop but also portable, something we wanted to offer our customers. We engineered a thin laptop to allow manoeuvrability but didn't compromise the gaming performance.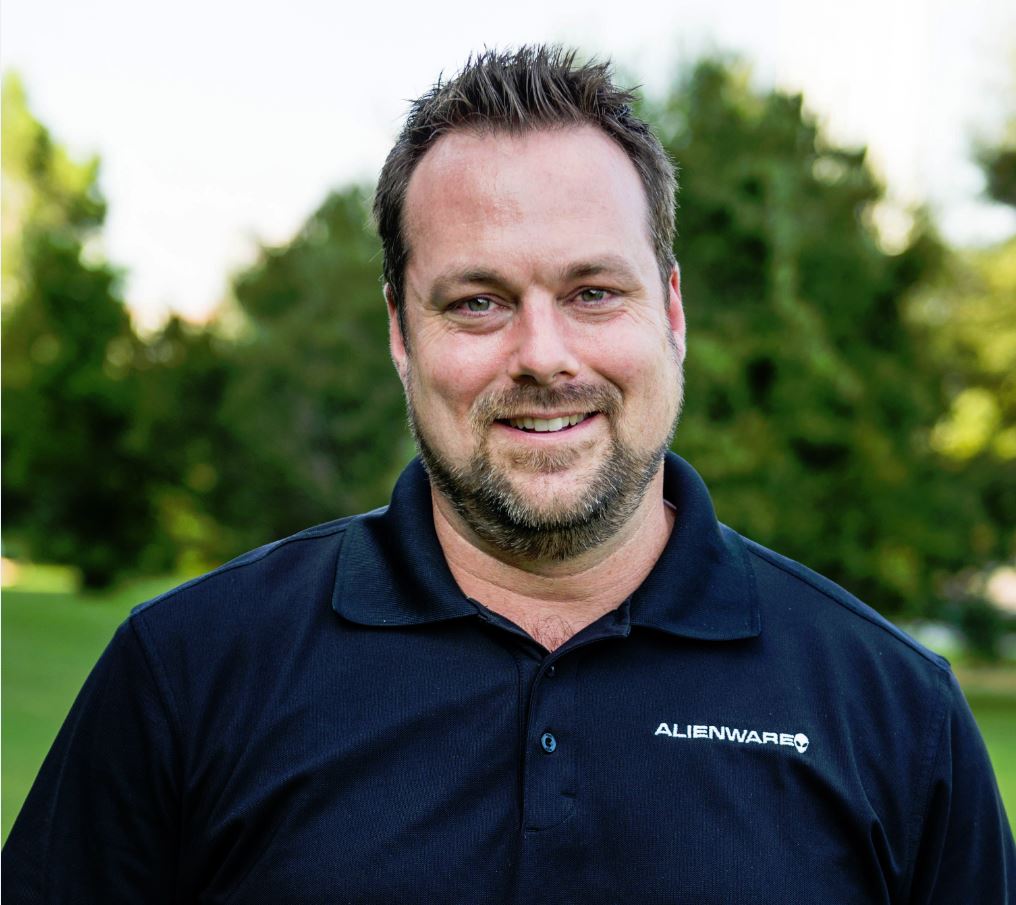 4. Can you tell us a little about the Alienware Alpha and what you're most looking forward to with the release?
We're very excited about the possibilities of Alienware Alpha as it allows PC gamers to play in the living room without a keyboard. Traditionally, PC gaming in the living room required a workaround or patch and it didn't feel right. We designed the Alienware Alpha to be in the living room. The size and even the ports at the back are designed with the living room in mind. We even took into account the noise levels of the unit and made it so the Alienware Alpha is spouse friendly PC gaming. It's PC gaming without compromise. Our customers will also be able to play far more games on the Alienware Alpha than any other gaming console as there are around 3,600 available for purchase and of course their currently owned games thanks to the Windows platform and when Steam OS is available customers will have be able to upgrade for free.  
5. What about the Alienware Area-51 desktop?
Our Alienware Area-51 has always been our dedicated gaming centre with no compromises. With our new triangle design, gamers can easily access the front and back without bending under the desk. We have provided our customers with the maximum amount of performance in a residential application that can be shipped while also allowing gamers to upgrade the system as we used industry standard components. We want our customers to customise the unit as they see fit and when we set out to create this new line of Area 51 we made it limited only to environment not imagination. 
6. What are you playing at the moment Joe?
I'm a new father so I don't have as much free time to play games as I did before so my gaming is dictated by quick and easy games without a significant time commitment. I love Broforce as it allows me to jump in for 10 or 90 minutes and not feel I have to invest multiple hours to progress through the game.  It's incredibly fun to play with others and reminds me of playing games in my younger days. I also play the Family Guy smartphone game as I can also get in a quick gaming session on the run. 
7. What's your most memorable gaming moment on an Alienware system?
There's a special comradery within the Alienware team.  At 6pm everyone would go back to the lab and play Serious Sam as well as other games on yet to be shipped systems testing out new hardware. I remember one time our CEO finished an interview early just so he could come and play with us. This was just one month after joining Alienware and I knew this environment was something I wanted to be a part of and I really enjoyed playing games with the team. Still to this day we have a dedicated gaming room for our employers in the Miami office, just so they can test out our new units. 
8. What advice can you give gamers looking to upgrade?
Upgradability is something that we hold dear at Alienware. With every new product we attempt to build in as much upgradability as possible. However, with the trend to thinner notebooks, CPUs and GPUs need to be soldered down on the boards so they are upgradable. Because of that, we go out of our way to ensure that memory, storage and even WiFi are. So my advice is to spend as much as you can on CPU and GPU when you purchase your notebook. Memory and storage are industry standard in an Alienware so you can always update those later. Now, with that said, Alienware has taken into account the sacrifices of "going thin" and added the Alienware Graphics Amplifier. It's a graphics dock that allows a customer to take nearly any off the shelf desktop graphics card from NVIDIA or AMD and 'add' it to their Alienware 13 notebook. We also built in backwards compatibility to most generations of NVIDIA including the GTX 600 series and newer as well as AMD Radeon HD 5000 series and newer just in case a customer has one that they want to repurpose. 
9. In terms of lifespan, what is the general lifespan of an Alienware system?
Our products are engineered to the best quality to ensure premium game play for a long time and we pride ourselves on that fact. We believe our products last longer than competitors as components are upgradable to keep up with technology trends. We don't add components just to add them in, we wait until a gamer can actually use them. The worst experience is to give a gamer something he can't use. For instance, QHD resolution in a notebook is common but not fully utilised. We knew you couldn't game at QHD on most notebook GPUs so we didn't introduce it until we had the Alienware Graphics Amplifier which would allow a customer to add a high performance desktop graphics card to drive that 4k screen. 
Traditionally a gaming laptop would have a two to three year lifespan but our new Alienware 13 will last longer than most because of the Graphics Amplifier, which allows gamers to upgrade graphics, which is the number one request from our gamers. 
With our Area-51, because it uses the latest Intel architecture with up to eight cores and nearly all components are upgradeable, customers can see an extremely long lifespan of over four years since any part of the system that is slowing down performance can be upgraded with off the shelf components.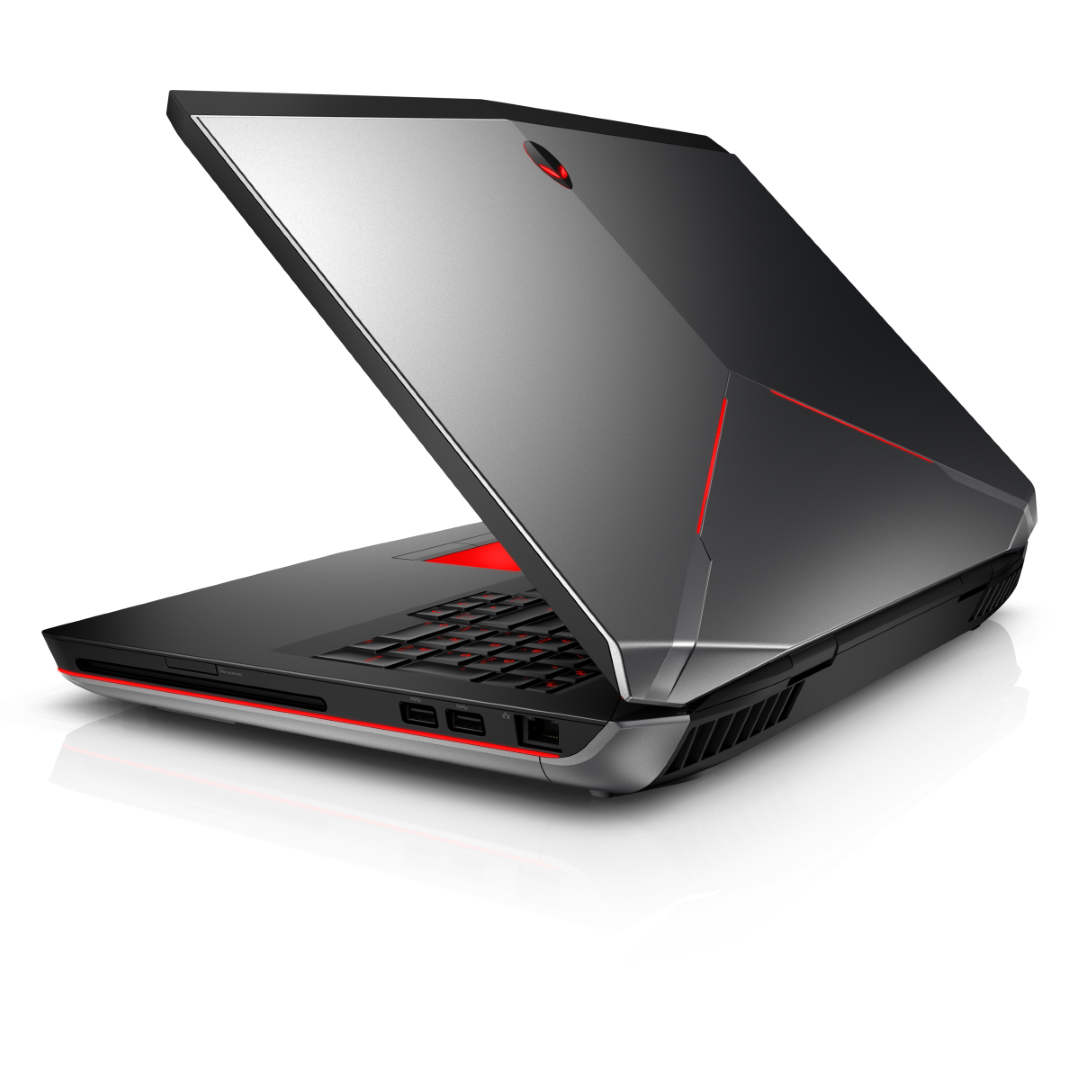 10. Laptop or Desktop… what's your preferred system and why?
I prefer laptop for work but desktop for serious gaming. At home I game on an Aurora under the desk so I don't have to worry about running out of graphics performance (well, I will be changing that out for an Area-51 soon). I use the new Alienware 13 for both work and gaming as I can play games at the airport waiting for flight.  
11.   What made Alienware choose Roccat and tell us how this collaboration will benefit gamers
In the past few years we have realised that to be a world class peripheral company, we would have to start a full blown peripheral company – which could become a distraction from our focus on PCs. Also, if you look at the top tier brands, you see mice and keyboards that fit each price point and each genre. So we looked at what our customers wanted – which turned out to be competitive keyboards and mice with the Alienware AlienFX lighting technology. This lighting technology allows customers to have the lights on their keyboards or mice interact with a game. So in simplest terms, if I get shot at, the keyboard will turn red.   
So we looked at peripheral companies who thought the way we did "give the customer a high performance product with a great experience." This is how we found Roccat.  They are an up and comer the way Alienware used to be and they are genuine in their desire to give gamers the best products they can have. We knew we had the right fit after the first meeting. Some of the employees are competitive gamers and immediately understood why we were reaching out to them. We licensed AlienFX technology to them and they are beginning to incorporate our in-game lighting technology. Very soon you will see may products from Roccat that carry the Alienware AlienFX logo.