Hardware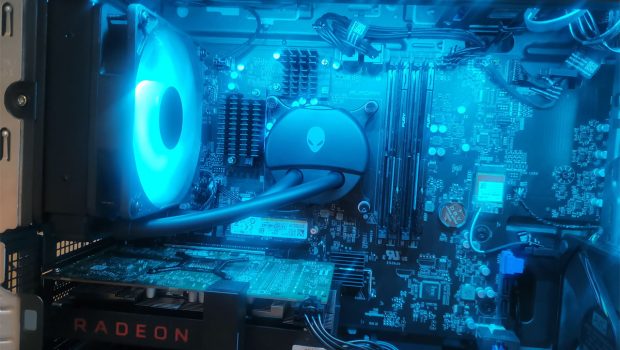 Published on January 19th, 2022 | by Andrew Bistak
Alienware Aurora R14 Review (Alienware Aurora Ryzen Edition R14 Gaming Desktop)
Summary: The Alienware Aurora Ryzen Edition R14 Gaming Desktop is a beast when it comes to gaming, however one that does come at a cost! Nonetheless, it's fantastic for those that just to connect it to their TV and play games like their console counterparts but then have all the bells & whistles of a PC!
BUILT FOR BEYOND THE GAME: ALIENWARE AURORA RYZEN EDITION R14 GAMING DESKTOP REVIEW
A powerful desktop ready for multithreaded performance—with AMD Ryzen™ 5000 series processors, a new chassis, improved thermals and quieter acoustics.
– Alienware
.
The Alienware Aurora Ryzen Edition R14 Gaming Desktop comes in four different configurations and Impulse Gamer was given the opportunity to review their third system line-up that includes the AMD Ryzen 7 5800X processor, 16GB DDR4 RAM and the AMD Radeon RX 6600XT graphics card which scores some serious points. The full specifications of their systems can be found below and again, we reviewed their third configuration with its full specs in column 3. However what sets Alienware apart from its competitors is that the system has been designed for gamers who don't want to fiddle with with the build aspect as everything is already there for the gamer, including being VR ready and an amazing framerate with high detail at 1080p plus fantastic whisper quiet (almost) cooling. While there are faster systems available that are considerably more expensive, particularly when you want SLI (NVIDIA) or Crossfire (AMD) for linked graphics cards, again Alienware take out the complexity and deliver a gaming rig not only built for games but ready to go when powered on.

Another highlight of the Aurora is the gaming case that screams gamer from its coloured lighting grill at the front plus a windowed side that allows you to see inside this gaming desktop, not to mention internal coloured lights for additional aesthetics. Furthermore it comes with dual-storage with one 512GB NVMe M.2 PCIe SSD (boot) and a 1TB 7200RPM SATA drive for storage. The Alienware Aurora R14 also comes with an insane number of inputs on both the front and back of the system which really increases the overall connectivity of this gaming rig.
Gallery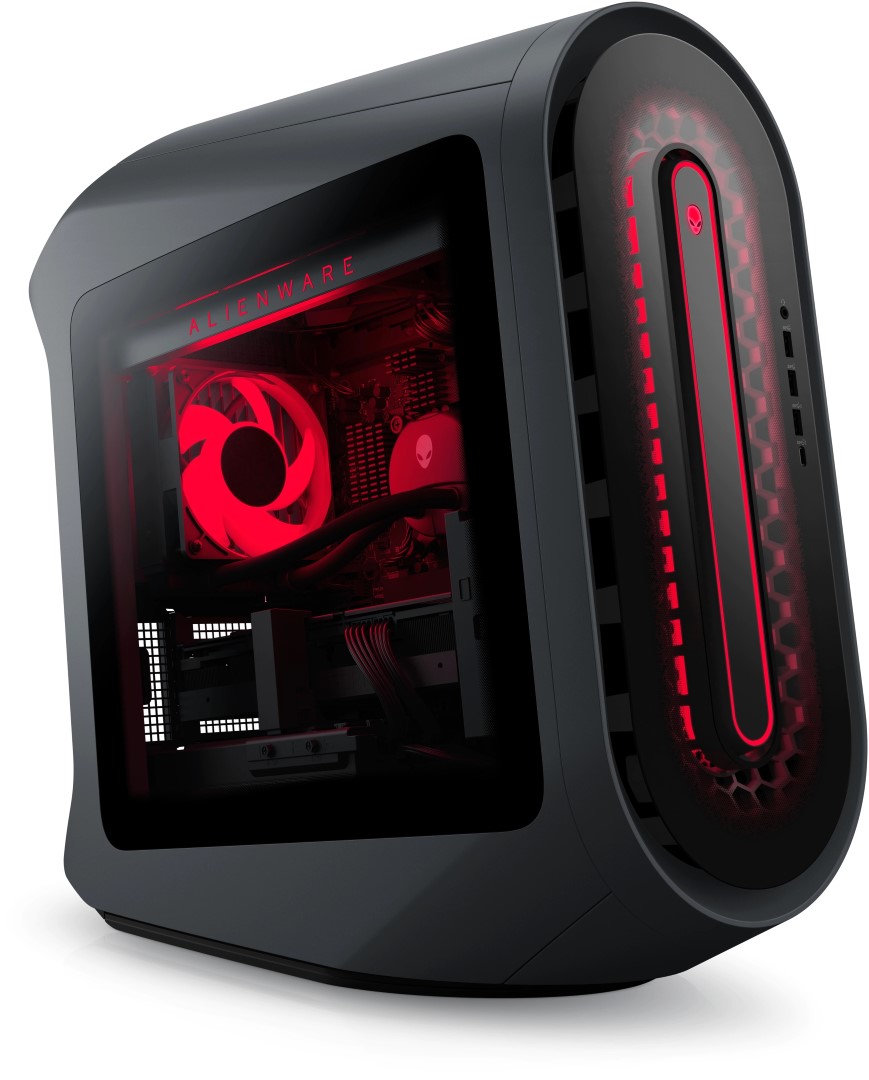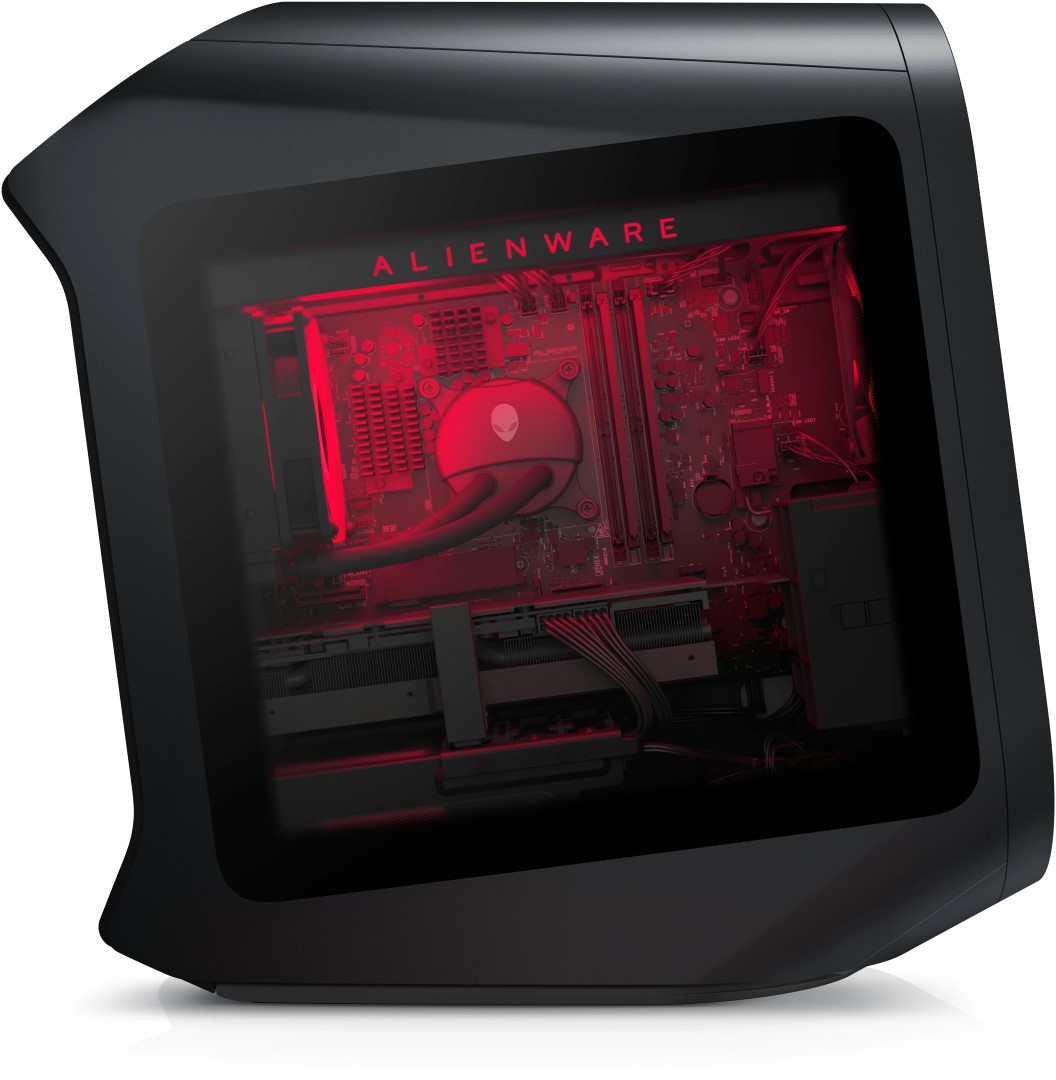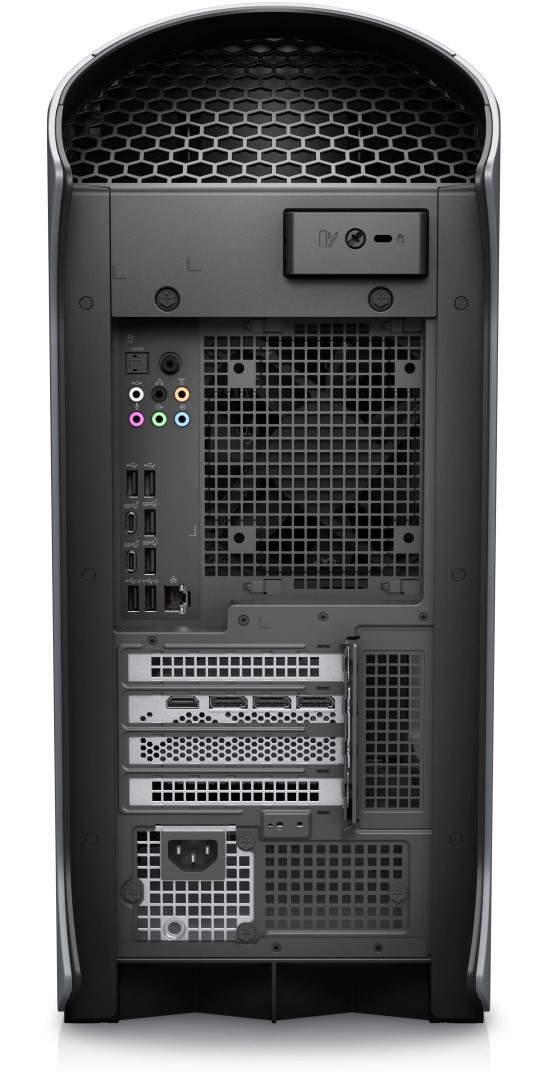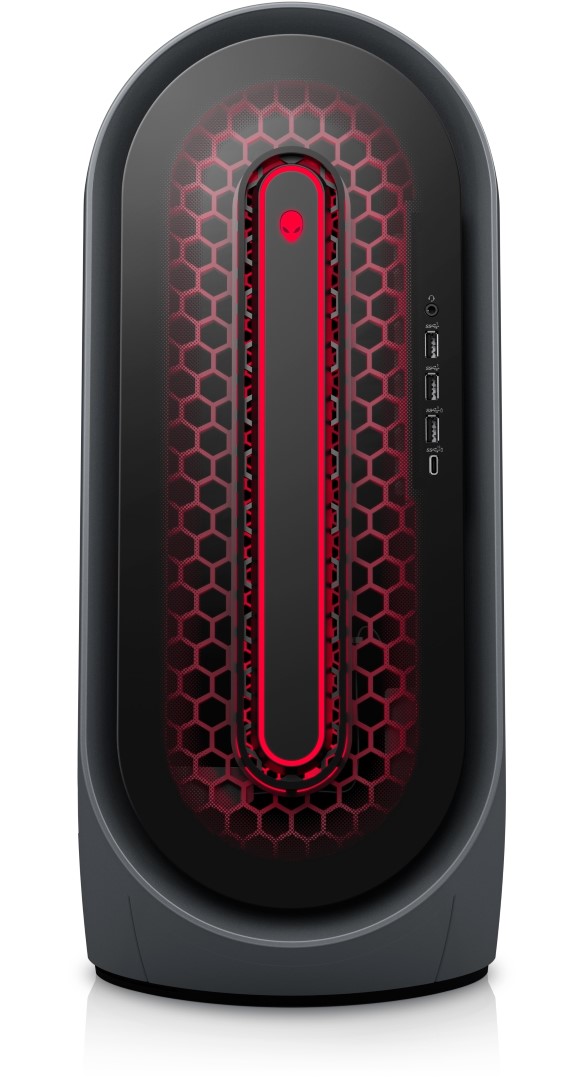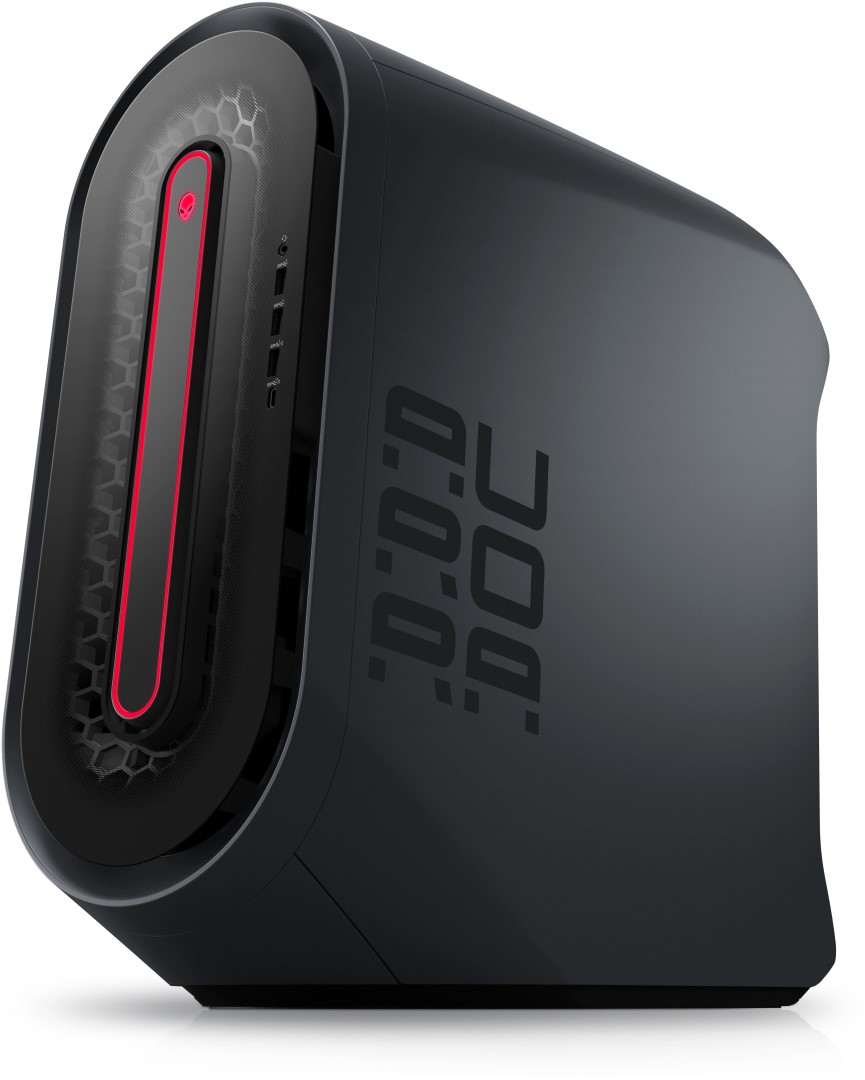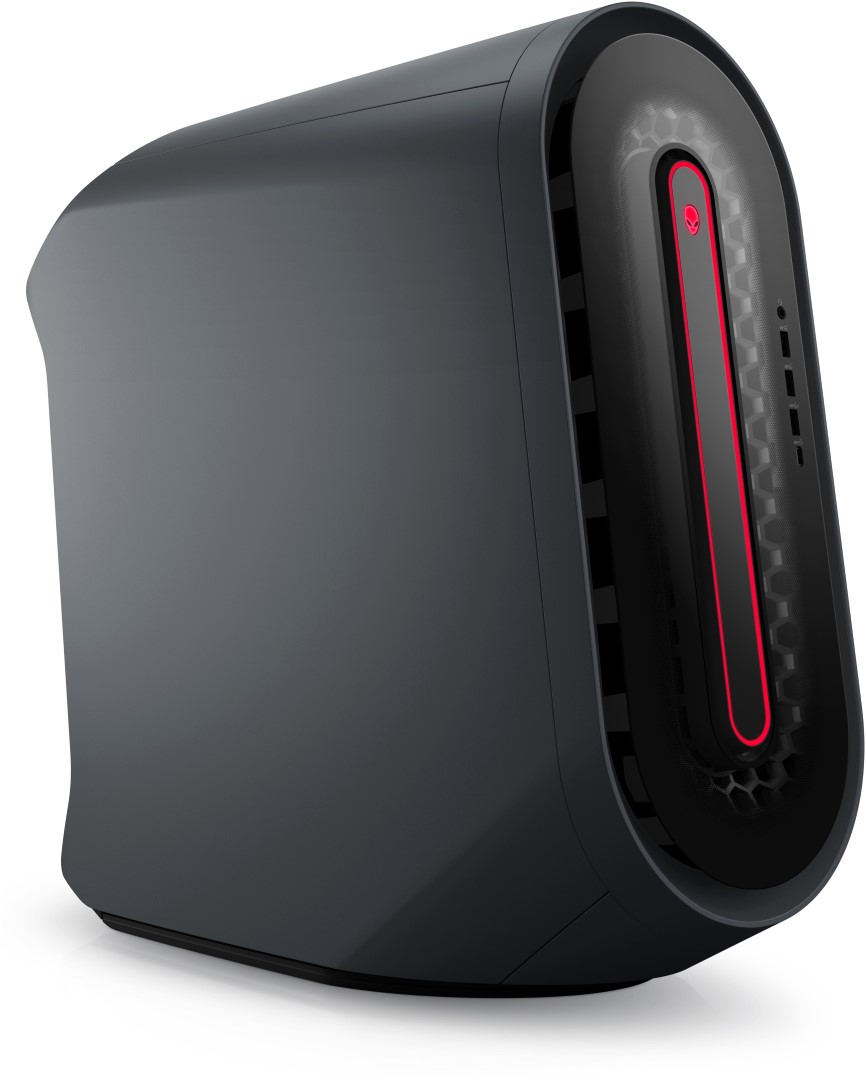 Once unboxed and connected to the mains, including the mouse and keyboard, Windows 11 Home will take you through the setup process which will have you up and running in no time as you are treated to Microsoft's latest operating system with its Alienware themed background. However if I could recommend something to Alienware and while it can be upgraded, it would have been nice if they included a gaming keyboard and mouse, opposed to the standard Dell keyboard and mouse. Being a geek, I also use some of the features of Windows 11 Pro but apart from that, the Home edition is more than ample for most people and gaming. Further, you can register the Aurora R14 with Alienware for additional benefits.
A special mention should be made about the chassis again and wow, Alienware/Dell should be commended on awesome gaming case which is not only sturdy but quite clever, especially if you're opening up the case. To open the case, you simply remove one screw on the back handle and then squeeze which allows you to easily take off one side of the case. It's definitely one of the best gaming cases around so kudos to its developers and besides offering easy access to all inputs or opening it up, it looks fantastic!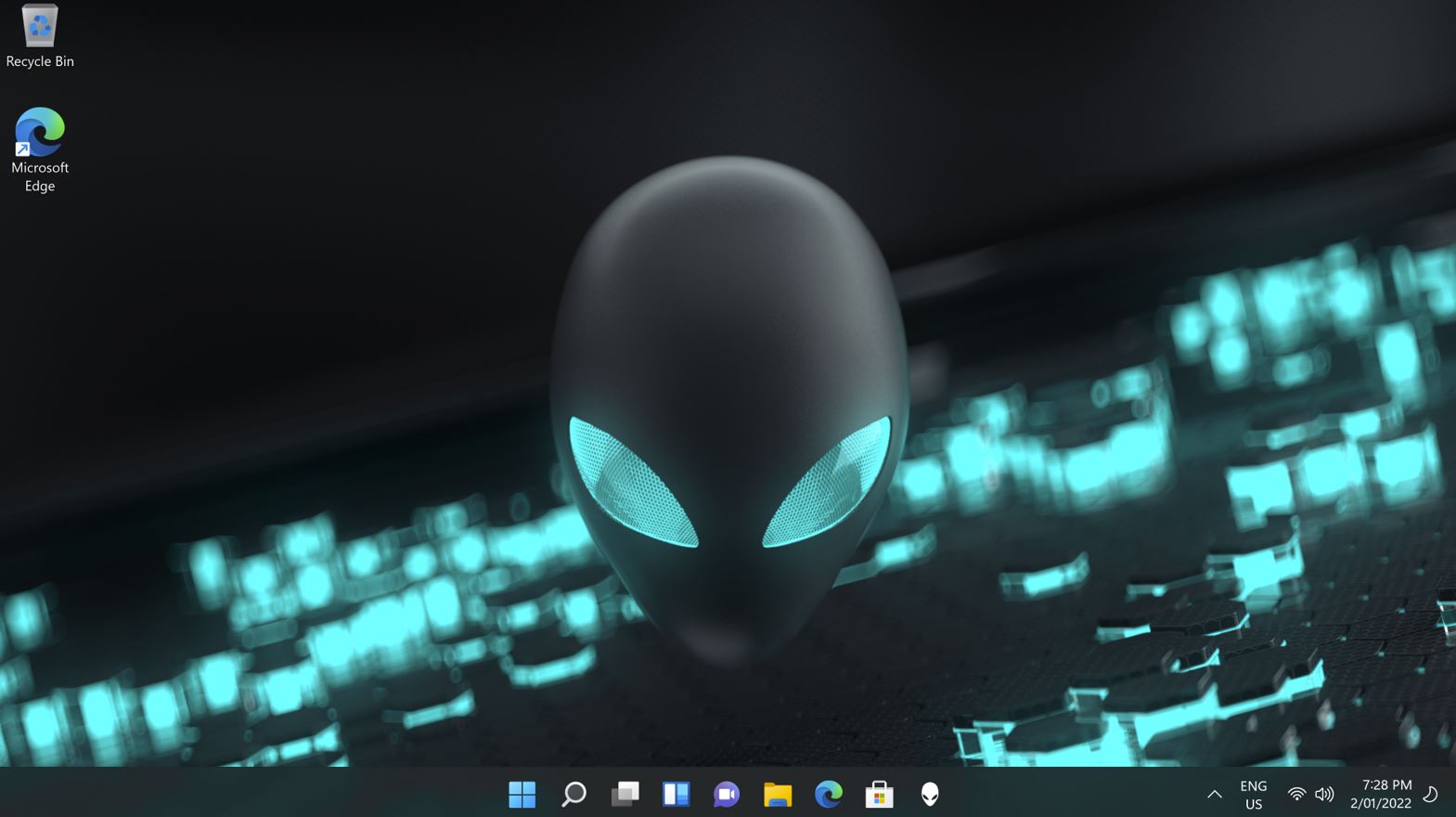 Powering On
Once turned on, the Alienware Aurora Ryzen Edition R14 Gaming Desktop is a very fast system that boots in around 12-seconds and navigating the operating system, apps and internet is flawless, even more so with Windows 11. While Microsoft offer a trial to their Microsoft Office subscription to 365, the system is like other desktop systems in terms of access to the operating system only. So games will need to be accessed via Steam or through the Microsoft Games Store.
The Alienware app (once registered) gives you access to the following features;
Alienware mobile connect
System Health
Alienware manuals
Community
Accessories
Alienware Commander Centre (themes, overclocking)
Warranty
System Details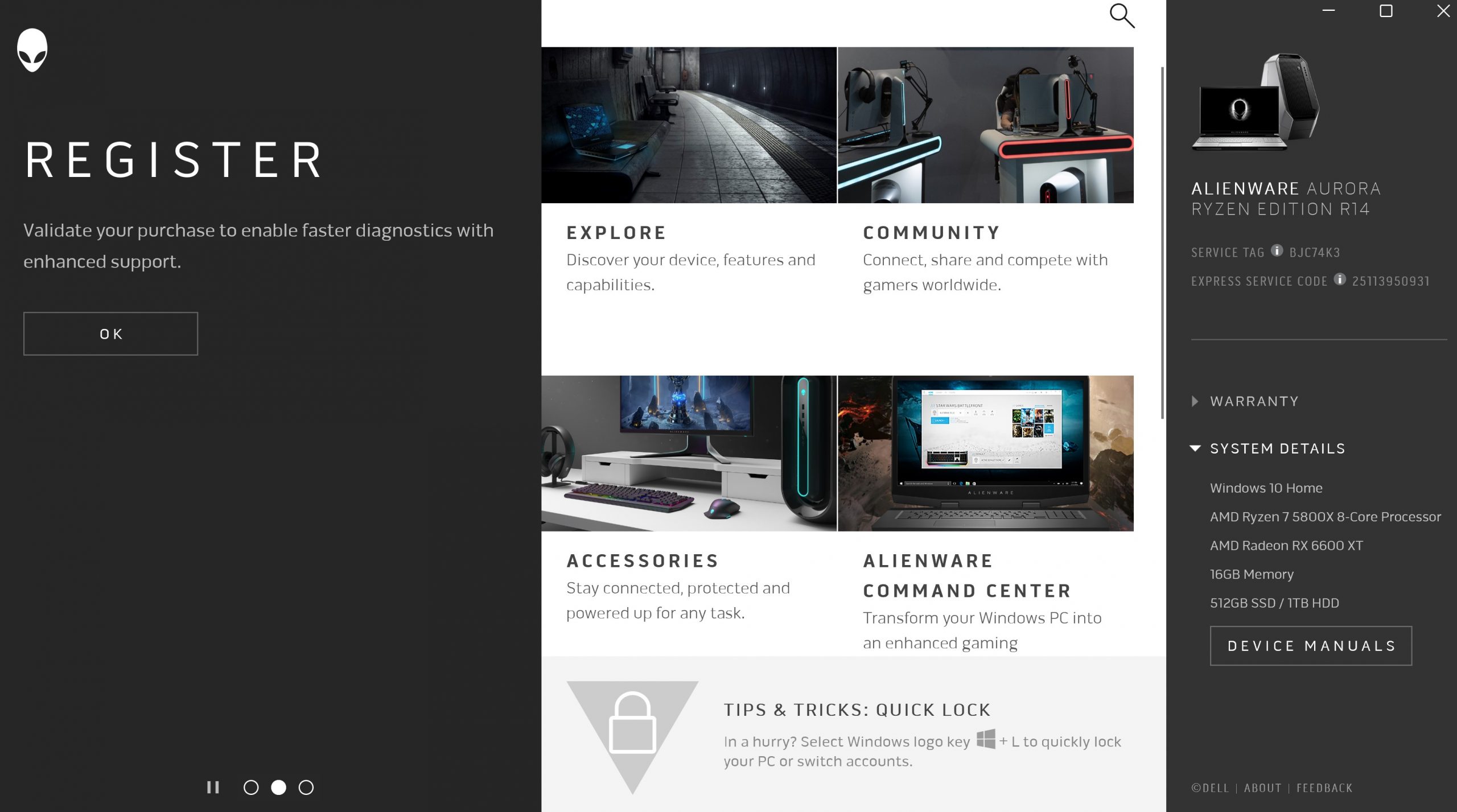 For benchmarking, we tested the Alienware Aurora Ryzen Edition R14 Gaming Desktop with a handful of apps with the first one CrystalDiskBenchMark that tests hard drives. The sequential read speed of the NVMe was 6768 with an equally fast write of 4847. While you are limited to what you can save on this drive, having the operating system based off this NVMe does make for an overall faster system.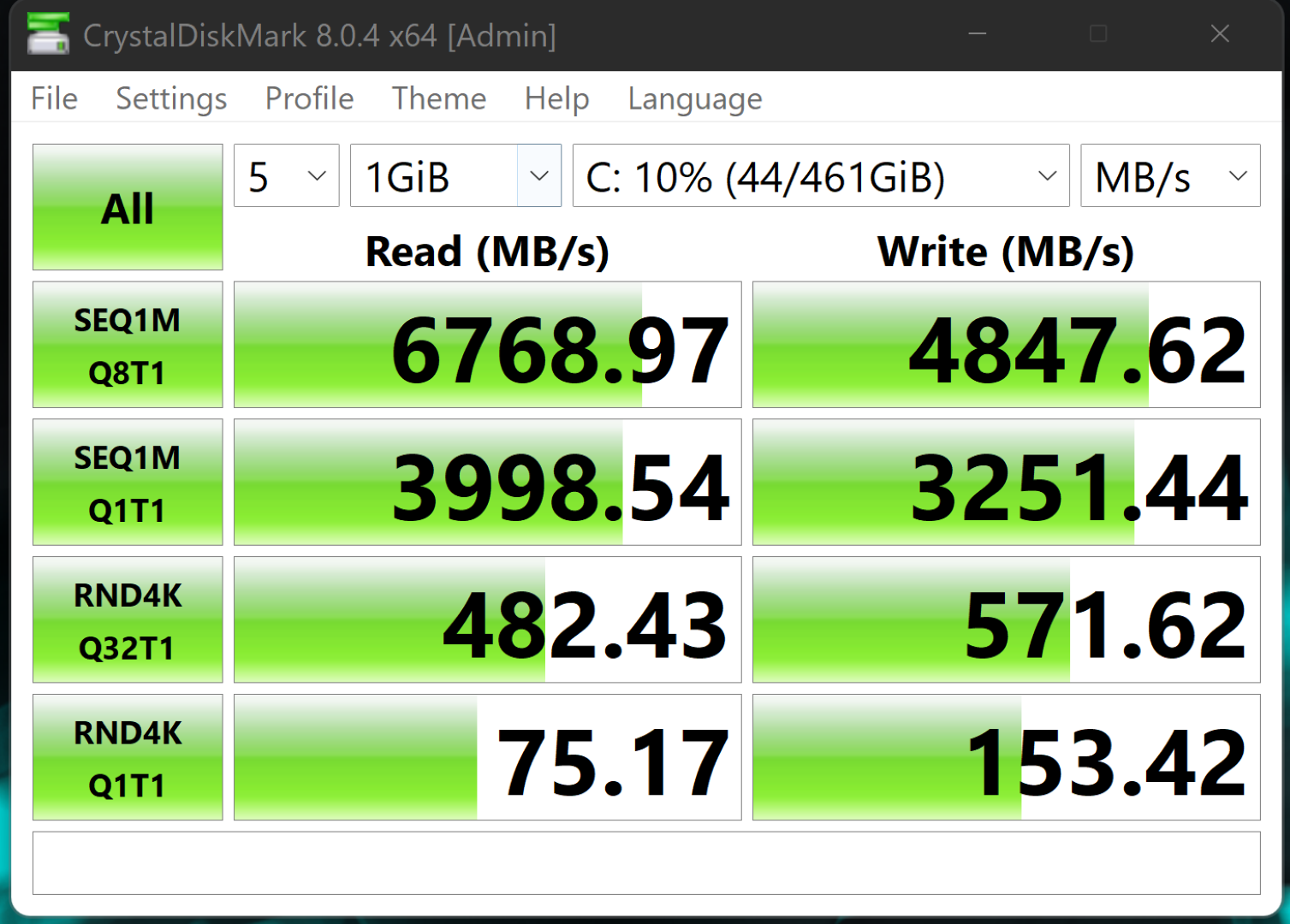 Alternatively, the 1TB SATA drive scored the following;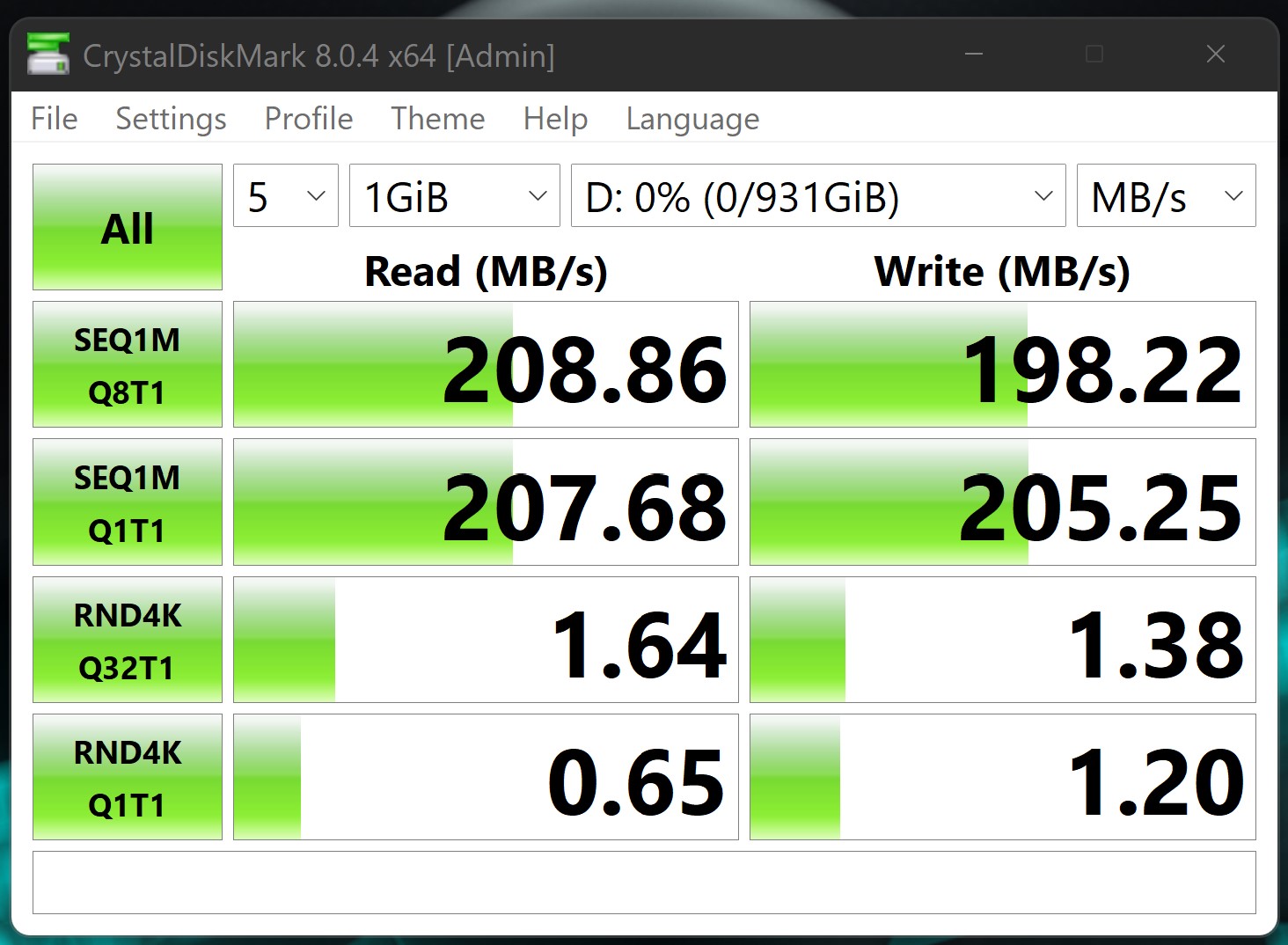 Although considerably slower than the "boot" NVMe, it's a good and cheaper option for storing games, although load times will be slower.
Another synthetic test was Final Fantasy XV Windows Edition Benchmark that scored the Aurora R14 at a very respectable performance rating of "Extremely High". So if you're a fan of the Final Fantasy game series, this system is more than adequate.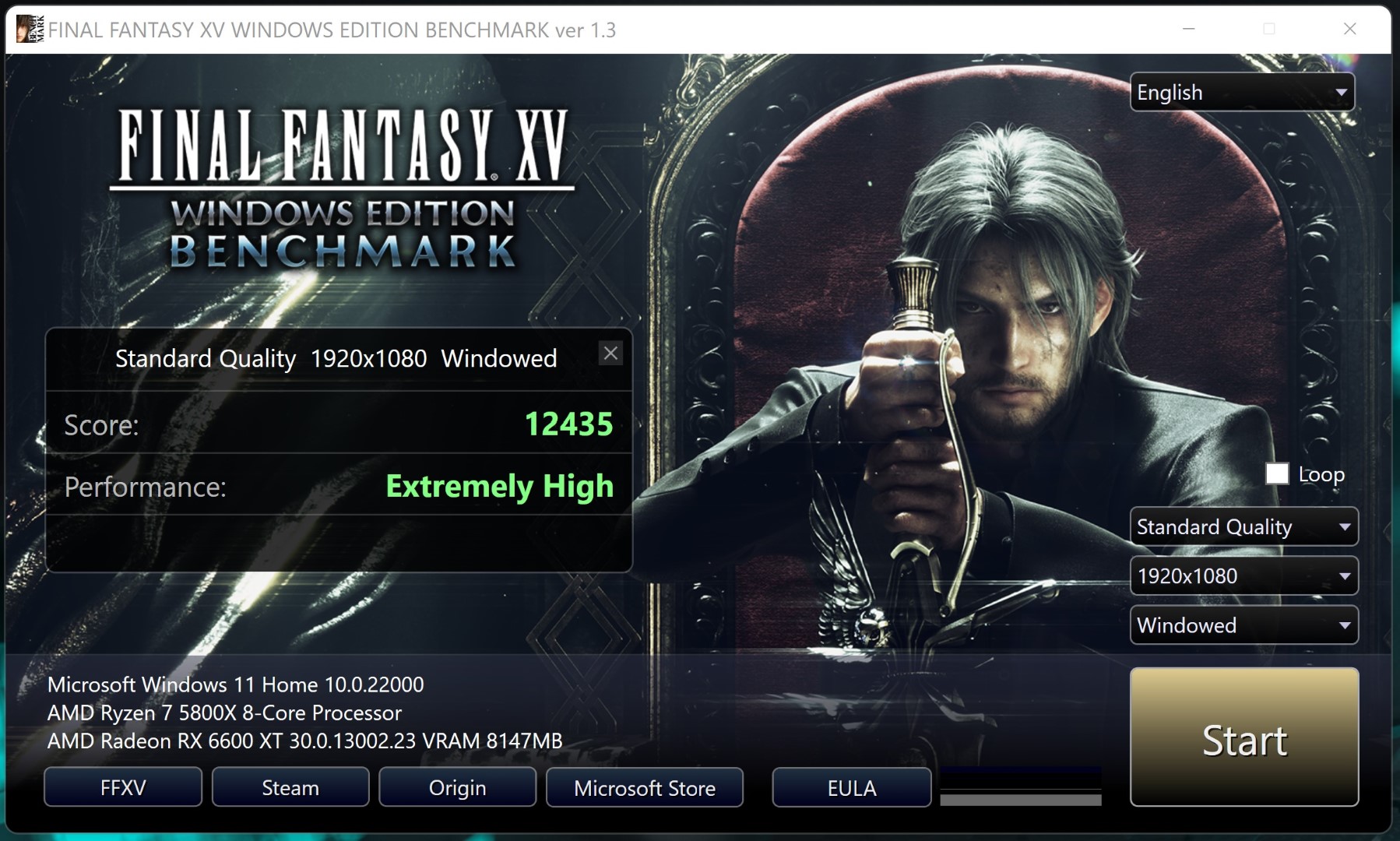 3DMARK is another popular benchmarking program for gamers as not only does it support the latest gaming architecture but allows you to compare your scores with others from around the globe. While the not the fastest system on our small planet, the Alienware Aurora Ryzen Edition R14 Gaming Desktop still scored well. First up was Time Spy that is a spectacular graphics demo which helps showcase your system and would also make a fantastic game.
Time Spy
Time Spy is a great standard gaming benchmark as it targets DirectX 12 gaming PCs. With Time Spy, the Alienware Aurora Ryzen Edition R14 Gaming Desktop scored in the mid-range mark with the benchmark program stating that this gaming rig can easily run most games at a decent FPS (frames per second) for 1440p gaming.
Firestrike Ultra
This benchmark in 3DMARK targets 4K gaming with DirectX 11. Like the Tim Spy demo, Firestrike Ultra again scored the Alienware Aurora R14 in the midrange category, noting that this PC is better than 60% of results from the around world when compared to other systems. Again, it scores games around 90+ FPS that makes it perfect for gaming in 1440p.
Port Royal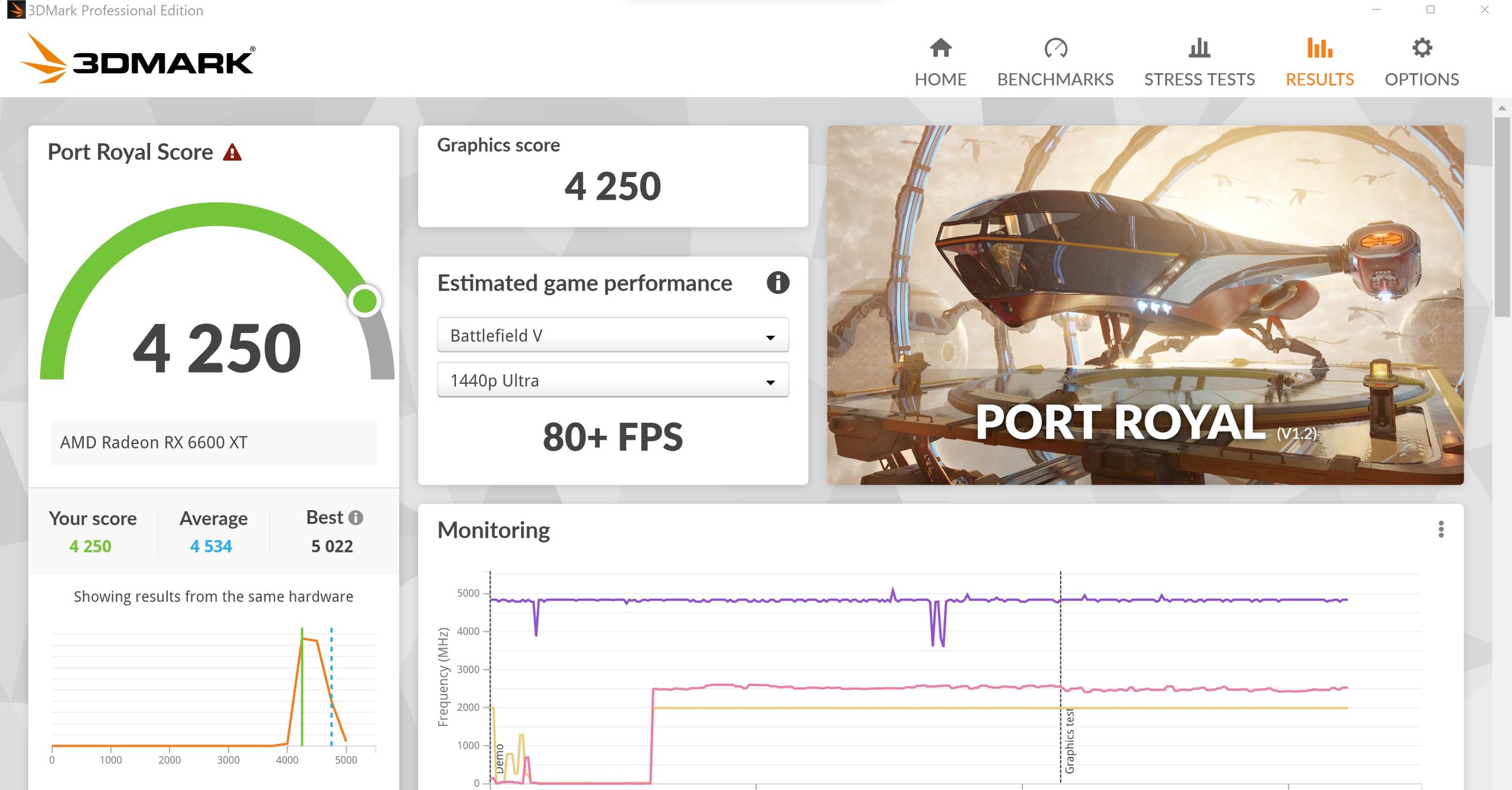 The Port Royal demo is more graphically challenging with the Alienware Aurora R14 scoring a decent 4250. The reason being is that this benchmark targets GPUs that support DirectX Raytracing.
Storage Benchmark
The NVMe drive scored well in Storage Benchmark, however just be warned that you are limited to space on the C Drive, however it does help with the overall load speeds as the operating system is based from this drive.

CPU Profile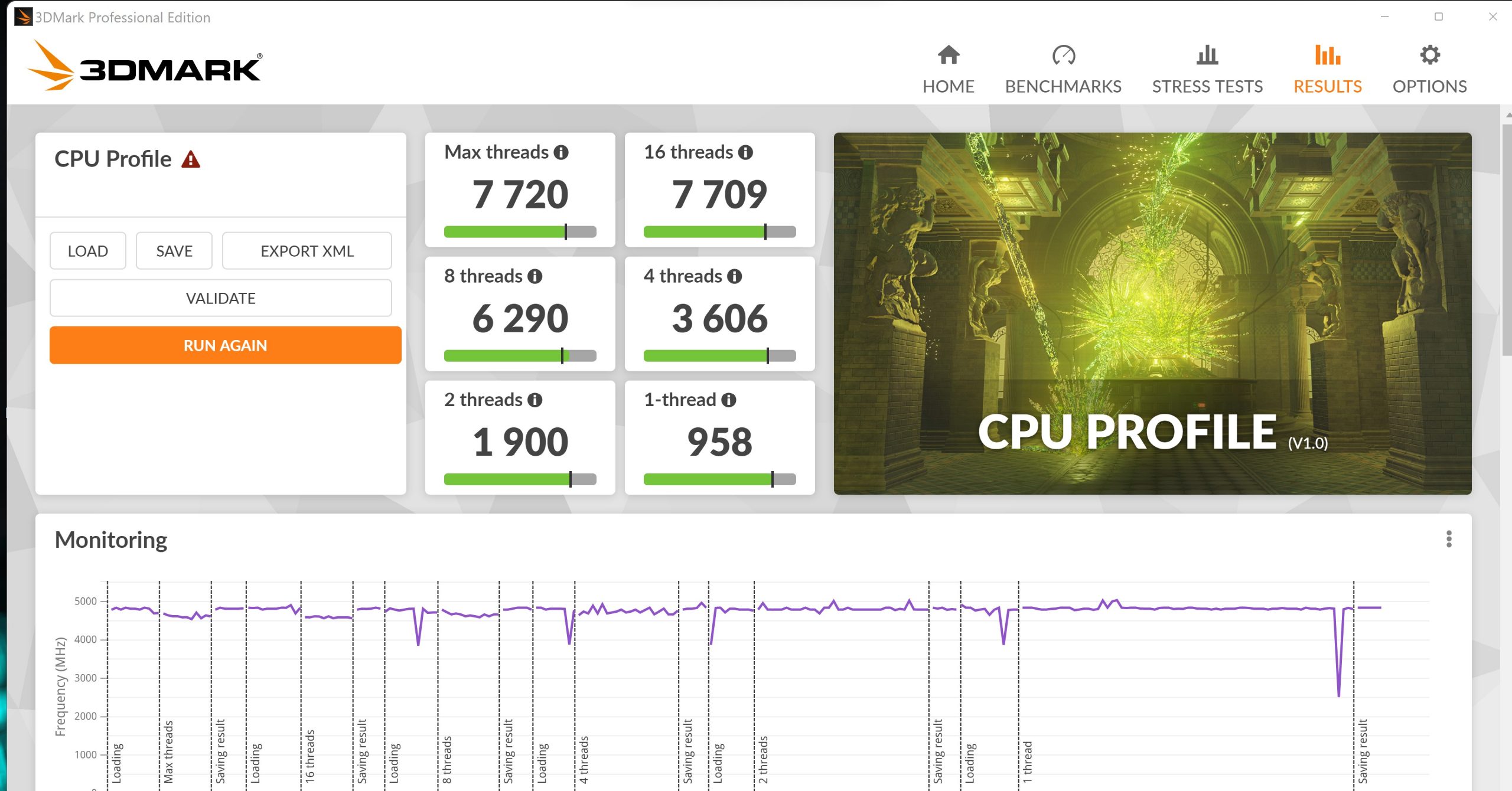 The CPU Profile of 3DMark just confirms the CPU speed and features of the Ryzen CPU.
Gaming
We also tested the Alienware Aurora Ryzen Edition R14 Gaming Desktop with a variety of games and at 1080p which didn't miss a beat with all games being quite exceptional in terms of playability courtesy of the stable framerate. Last year's controversial Cyberpunk 2077 scored a decent 77 FPS at its highest score, with most games pushing the 70 FPS mark, with the exception of Death Stranding at a lightning fast 158 FPS.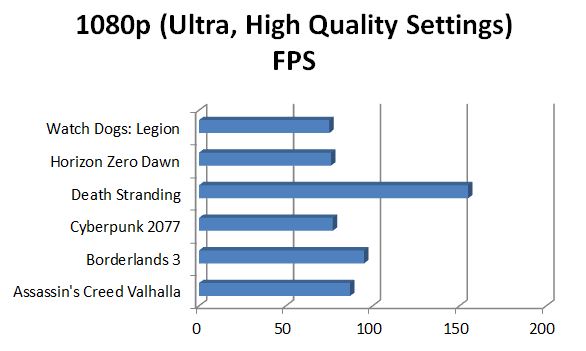 | | |
| --- | --- |
| Game Title | FPS (Frames Per Second) |
| Assassin's Creed Valhalla | 87 |
| Borderlands 3 | 95 |
| Cyberpunk 2077 | 77 |
| Death Stranding | 155 |
| Horizon Zero Dawn | 76 |
| Watch Dogs: Legion | 75 |
So as you can see from the above results, the Alienware Aurora Ryzen Edition R14 Gaming Desktop has been made for gaming and when connected to a TV, it's just if not better than a console experience and who doesn't love using Windows 11 on the big screen?
Unboxing Gallery
Final Thoughts?
The Alienware Aurora Ryzen Edition R14 Gaming Desktop is a beast and while it focuses on 1080p gaming, it is quite adapt at other resolutions such as 1440p (2560 x 1440) and even 4K. Further, it is a very well built gaming rig and its build is spectacular which does allow you to easily upgrade, whether it's a new graphics card, memory or NVMe drive. Best of all, it works straight out of the box, however all this luxury does come at a cost but it does offer the player a futureproofing option for their gaming for many years to come. So if you want a gaming rig all built and ready to go, the Alienware Aurora Ryzen Edition R14 Gaming Desktop may be your perfect solution.
For more information, please visit https://www.dell.com/en-au/shop/gaming-and-games/alienware-aurora-ryzen-edition-r14-gaming-desktop/spd/alienware-aurora-r14-desktop