Hardware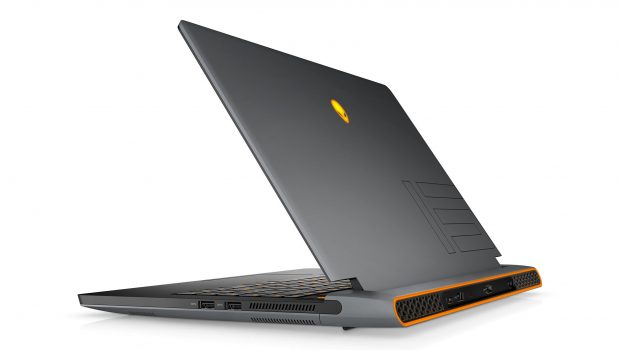 Published on November 9th, 2021 | by Jamie Kirk
Alienware m15 R6 Review
Summary: The Alienware m15 R6 is an absolute beast. It will run the most graphically intensive games with no problems. However, a high end machine, comes with a high end price tag.
Alienware have delivered another beast of a gaming laptop with the m15 R6. The little machine packs a serious punch, with the Nvidia GeForce RTX 3080 graphics card delivering pristine looks to accompany the serious performance from the i7 processor and 32GB RAM. But at a higher price point, does the Alienware m15 R6 deliver an experience worth splashing out on?
Let's start with looks. If you like previous Alienware designs, chances are you are going to like this. It's sleek, the keyboard backlights look great and pulling it out is going to invoke awe. It's also surprisingly light and easy to carry around. There are some who may be disappointed that the outside casing is plastic and not metal but it is still an extremely stylish looking piece of kit.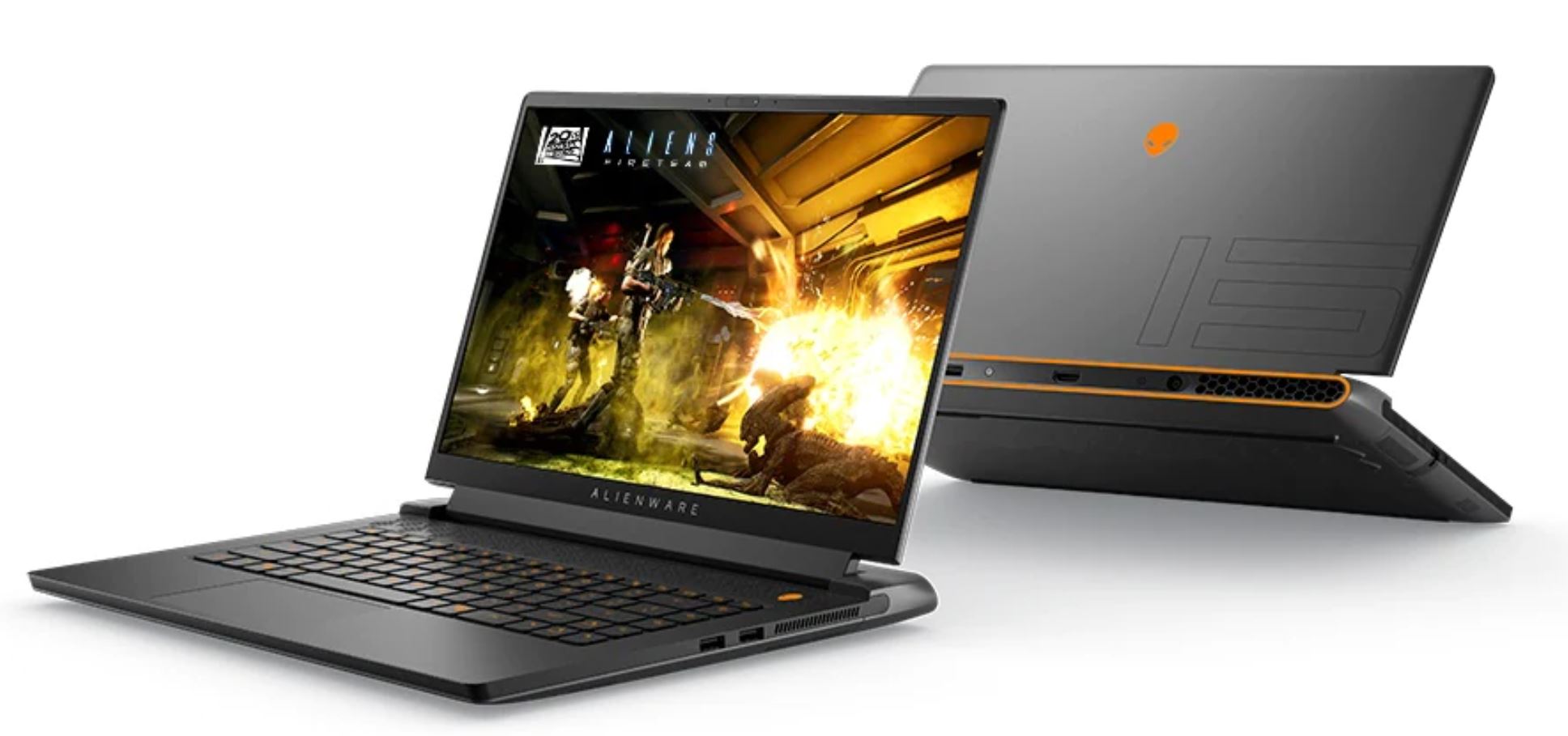 Unfortunately, disaster almost struck immediately (*). In the initial Windows installation it got stuck on the final step, but there was no indication it was frozen. With no other option I had to hard reboot the laptop on the first use and found that after that it booted up with no problems. From there it was very easy to navigate, and the "My Alienware" program is very helpful at pointing to the various customisable ways to tweak performance.
(*) Editorial – While this issue occurs time to time with Windows based machines, it should be noted that this unit was a review unit and has already done the rounds with other writers.
Before we even get to the games, performance wise this is a smooth experience. Apps launch in an instant, navigation is seamless and on the whole it feels like a joy to use.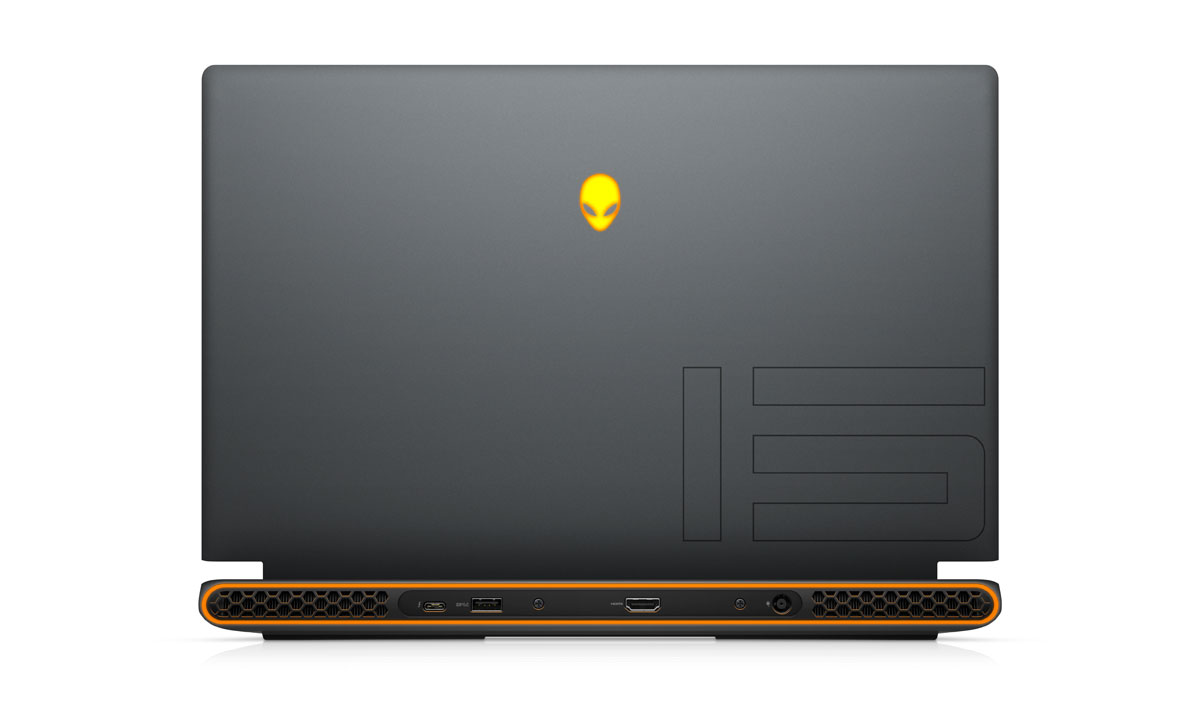 The heft under the hood ensures games run like a dream. The first test was 'Yakuza: Like a Dragon". With the maximum graphic settings on it looked incredible and had a consistent framerate. Load screens were almost non-existent. They were so fast I couldn't even read the tips they provide.
DOOM Eternal also brought the thunder. Steady framerates and gorgeous visuals made this virtually indistinguishable from playing on a big TV on a console or gaming PC. Moving on I also tried Football Manager 21. This was never going to put the GeForce to the test but I thought it might stress the processor and RAM. Not even a little. I had 8 leagues running simultaneously and it was fast as anything. Save times were quick and everything moved along at a rapid clip, I could slag off other managers with twice the efficiency I used to.
All this peak performance comes at a cost. The Alienware m15 R6 runs hot and loud when it gets going. When it is idle or being used for less intensive tasks, it is mostly silent and stays cool. If you're knocking out a few articles on Word or reading the latest hot Impulse Gamer review you can pretty easily have it on your lap with little to no issue.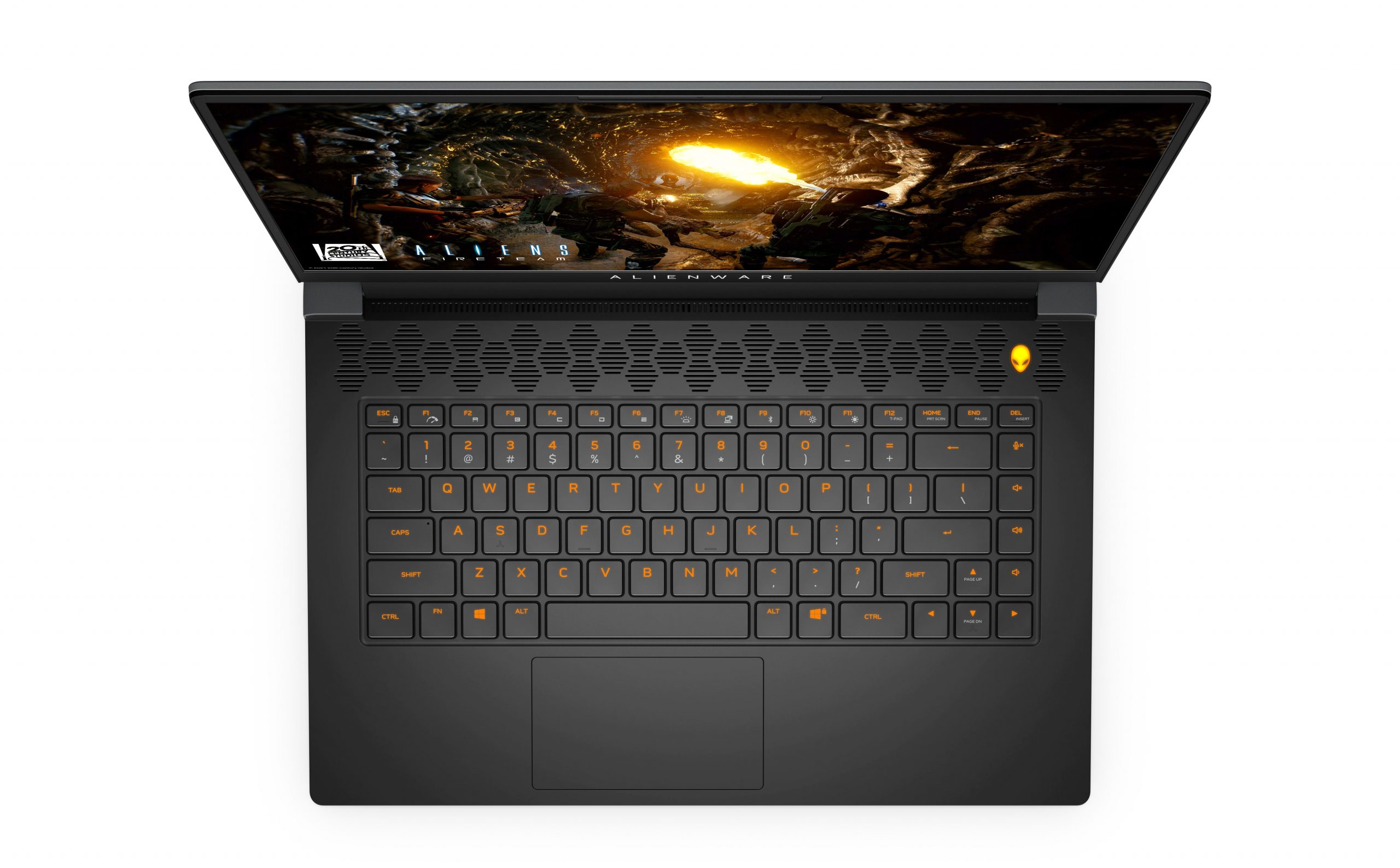 When playing the big games this changes. The m15 R6 doesn't quite reach Playstation 4 sounds but it gets close. It is loud enough that you will either want to turn on subtitles or perhaps invest in a good pair of noise cancelling headphones to combat it. Heat wise it also becomes very unsuitable to have on a lap for an extended period of time. Alienware has included multiple options regarding cooling to try mitigate the temperatures, but even at full blast it does get quite hot quite quickly when you use it at full power. In many ways this is to be expected when packing so much power in a little machine, but it is something that should be noted when thinking about whether to invest.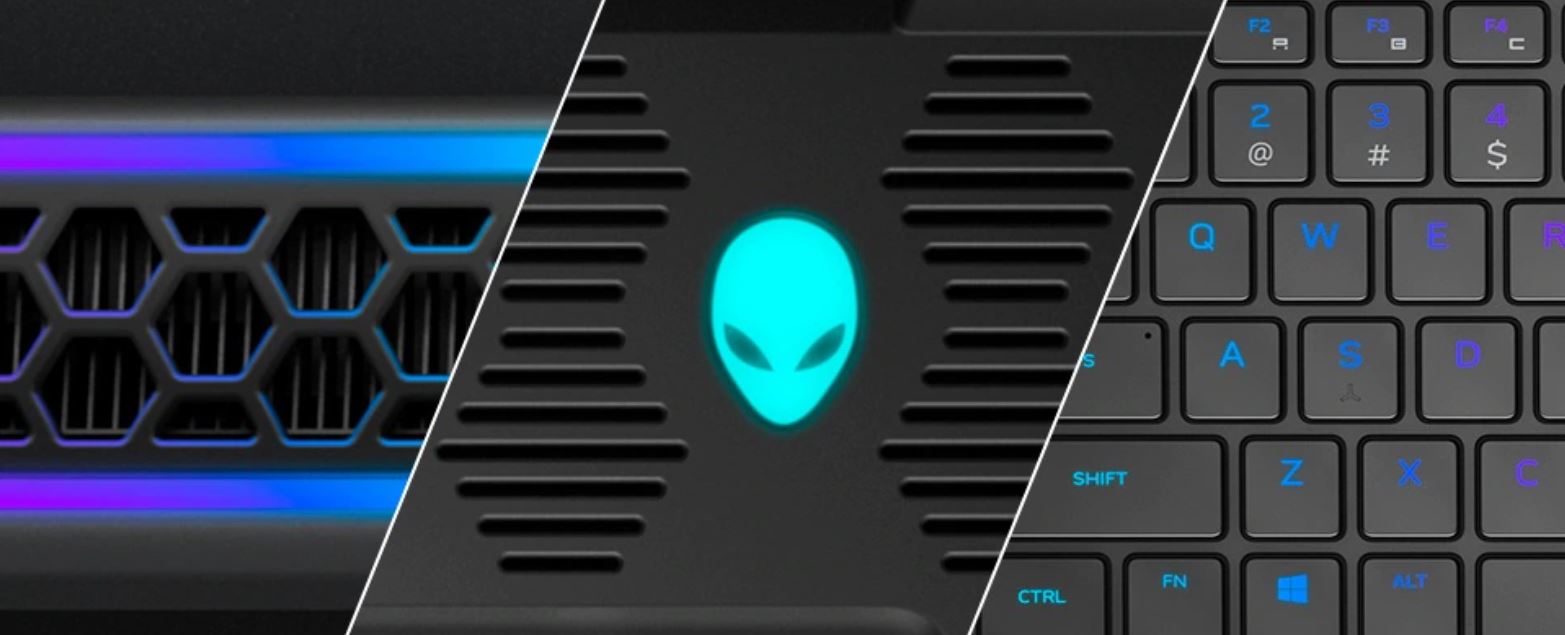 One other thing to consider is that you are probably going to want a game pad, or a wireless mouse depending on your preference. The keyboard and trackpad included are fine for things like general web browsing but suffer when being used for games. The trackpad in particular led to a few frustrating moments. It is single use which makes it quite hard to use in things like first person shooters. Even playing a spreadsheet-based game like Football Manager encountered problems. The mouse clicked on things when trying to scroll and vice versa, causing minor annoyances that stacked up over time.
Luckily, gamepad support is super simple to set up. Especially if you happen to own an Xbox controller. Mine plugged straight in and then ran perfectly the entire time I used it.
The make or break for many will be the price point. Alienware computers come at the higher end of price ranges, and for a laptop it certainly errs on the expensive side. On one hand I can pretty confidently say that this laptop will not rapidly become obsolete, you will get some good years out of it. On the other hand, there are many cheaper machines that could potentially do this for you as well.
Final thoughts?
The Alienware m15 R6 is the pinnacle of gaming laptops. It's easy to use, impressive graphically, and the performance could easily give some desktops a run for their money. Whether it is worth the investment is ultimately up to you, but if you are looking for the ultimate performance laptop you are not going to find a better alternative.
For more information, please visit Alienware @ Dell.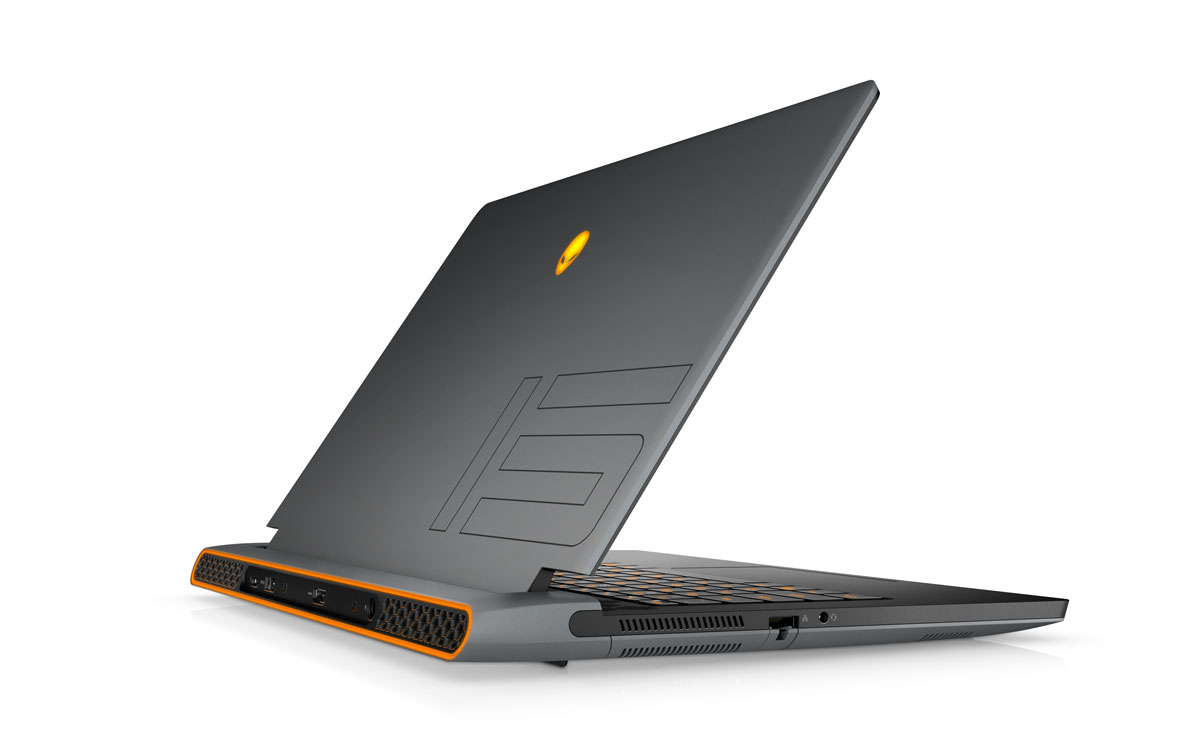 Technical Specifications
Processor
11th Generation Intel® Core™ i7 11800H (8-Core, 24MB L3 Cache, up to 4.6GHz with Turbo Boost)

Operating System

(Dell recommends Windows 11 Pro for business | All Windows 10 PCs are eligible for a Windows 11 upgrade)
Windows 10 Home, English

Video Card
NVIDIA® GeForce RTX™ 3080 8GB GDDR6

Display
15.6″ FHD (1920 x 1080) 360Hz 1ms with ComfortView Plus, NVIDIA G-SYNC and Advanced Optimus

Memory*
16 GB, 2 x 8 GB, DDR4, 3200 MHz, dual-channel

Hard Drive
1TB PCIe M.2 SSD

Choose your colour
Dark Side of the Moon with High Endurance Clear Coat and Silky Smooth Finish

Microsoft Office
No Microsoft® Office License Included 30 day Trial Offer Only

Security Software
None

Support Services
1Y Premium Support and Onsite Service

Accidental Damage Protection
NONE

Keyboard
Alienware mSeries 4-Zone AlienFX RGB keyboard – US/International

Ports

3 Type-A USB 3.2 Gen 1 ports (one with PowerShare)

1 Type-C port (Includes Thunderbolt™ 4

*

, USB 3.2 Gen 2, Display Port 1.4, and Power Delivery 15W Output (5V/3A) capabilities)

1 HDMI 2.1 Output port

1 Power/DC-In port

1 Killer E2600 1 Gbps rated RJ-45 Ethernet port

1 Global Headset jack

Dimensions & Weight

Height (Front): 12.9 mm (0.508″)

Height (Peak): 22.85 mm (0.8996″)

Height (Rear): 19.25 mm (0.7579″)

Width: 356.2 mm (14.02″)

Depth: 272.5 mm (10.73″)

Lowest weight: 2.42 kgs (5.34lbs)

*

Maximum weight: 2.69 kgs (5.93lbs)

*

Camera
Alienware HD (1280×720 resolution) camera with dual-array microphones
Alienware HD (1280×720 resolution) camera with dual-array microphones and Windows Hello IR support

Audio and Speakers
Stereo speakers, Realtek ALC3254 with A-Volute Nahimic audio processing software – Integrated in Alienware Sound Center (AWSC), 2 W x 2 = 4 W total

Chassis

Alienware rear Tron lighting

Based on Alienware's Legend industrial design language

Engineered with Alienware Cryo-Tech™ Cooling technology

Constructed with copper alloy thermal components

Exterior Chassis Materials

Plastic
Stamped
Aluminum
MgAl

Exterior Chassis Color and Finish
Dark Side of the Moon with High Endurance Clear Coat and Silky Smooth Finish
AlienFX Lighting Detail
Programmable with up to 16.8 million distinct colors
Alienware Command Center
Dashboard navigates all features, including themes, system performance, and overclocking
– Game Library to manage titles from multiple services
– FX supports full RBG values up to 16.8 million colors
– Power Management adjusts power plans with a game
– Overclocking controls system performance and overclocking profiles
– Sound Center dials in the perfect sound by managing sound profiles, audio effects, and Audio Recon

Wireless
Killer™ Wi-Fi 6 AX1650 (2×2) 802.11ax Wireless and Bluetooth