Hardware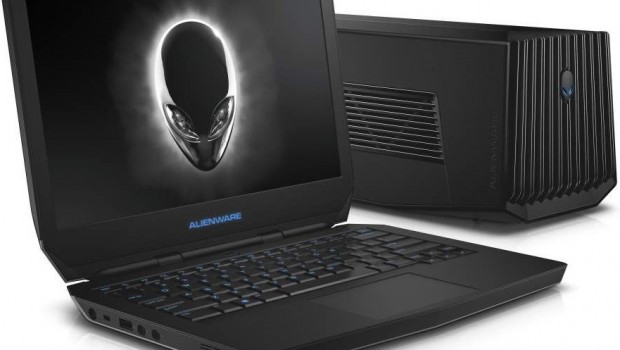 Published on August 2nd, 2016 | by admin
Alienware Live invades Australia
To celebrate 20 years of innovation, Alienware is launching a new gaming lounge in Sydney
Alienware partners with Sydney-based gaming café, City Hunter
Alienware Live AU to showcase latest innovations from Alienware, including VR ready machines
Alienware to host community launch party at the newly fitted out space on August 18
Sydney – August 2, 2016 – Alienware, the leader in high-powered gaming systems, today announced its partnership with Sydney-based internet café City Hunter to launch Alienware Live AU in Chatswood this August. Alienware Live AU is a new initiative between Alienware and City Hunter which will showcase the latest innovations from Alienware, engage with the Alienware community and celebrate its 20-year history
"For 20 years, Alienware has been at the forefront of PC gaming technology, our innovation has led to new ways for customers to play. The partnership with City Hunter continues our ethos of bringing high-end PC gaming experiences to our fans." said Ben Jackson, General Manager, Consumer and Small Business. "Alienware Live AU is a great way for our fans to experience the latest Alienware hardware, provides a premium PC gaming experience for the City Hunter community, and play some games in a fully immersive environment!
Alienware Live AU features 28 high-end PCs, ready–to-play the latest games at blisteringly high resolutions and fast frame rates. The PCs will showcase Alienware's entire range of Area 51, Aurora, Alpha, and gaming laptop lines, which is the culmination of 20 years of product development at the cutting edge of PC gaming technology. Of the 28 PCs at Alienware Live AU, two will be dedicated to running Virtual Reality (VR) experiences which will help make VR more accessible to a wider audience. The VR space will be home to an Oculus Rift space, powered by an Alienware Alpha and Graphics Amplifier, as well as an HTC Vive area which will be running on Alienware's new VR-ready Aurora desktop PC. Both VR experiential spaces will also be running on Dell's state of the art 43-inch 4K monitors.
"Working with a partner that has such a strong history of delivering first-class gaming experiences like Alienware, is a dream come true," said City Hunter Co-Founder Jun Zhong. "Alienware Live AU will be the perfect place for our community to come and experience the latest gaming hardware in a first-class venue, complete with the newest games like Overwatch, Doom and high-end VR experiences."
To celebrate the launch of Alienware Live AU, Alienware is offering fans the chance to win an Alienware 15, airfares and accommodation to Sydney for two and tickets to the launch of Alienware Live AU. There will also be multiple double tickets up for grabs to attend the launch event. Fans can enter the #PushYourLimits Twitter competition on @AlienwareOz by sharing how they push their limits. Full details and terms and conditions can be found on the @AlienwareOz Twitter page and Alienware Arena. More updates on Alienware Live AU will be shared on Facebook @Alienware.