Games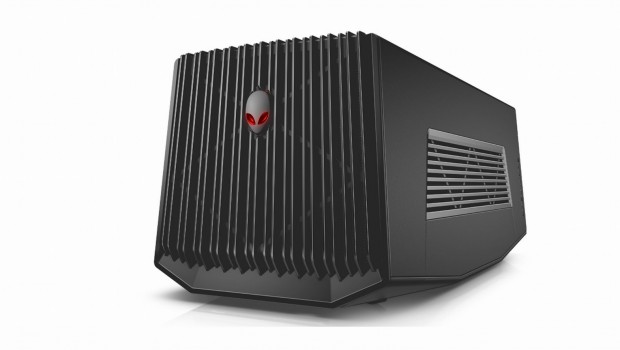 Published on March 25th, 2015 | by James Wright
Alienware Graphics Amplifier Review
Summary: The Alienware Graphics Amplifier is a great accessory to owners of Alienware notebooks to give them almost unprecedented external graphic performance
Alienware Graphics Amplifier
Product: Alienware notebook graphics amplifier
Price: $349AUD (March 2015)
URL: Alienware Australia
Reviewer: James Wright

Dell and Alienware have created the perfect accessory to gamers who own Alienware notebooks with their amazing Alienware Graphics Amplifier. Not only does this product give the user portability but it also offers them desktop graphic computing power that allows them to connect this product to their Alienware notebook which basically overrides the internal graphics card. In essence, it's the best of both worlds, notebooks and desktops which means better gaming!
In terms of installation, as soon as the Alienware Graphics Amplifier was connected to our Alienware 17 R2 notebook, it automatically detected the product and after a reboot, we were ready to experience desktop power through the notebook and the amplifier. Another highlight of this device is that it considerably increases the longevity of your laptop as now you can update your graphics card whenever you want which for most laptops is a moot point.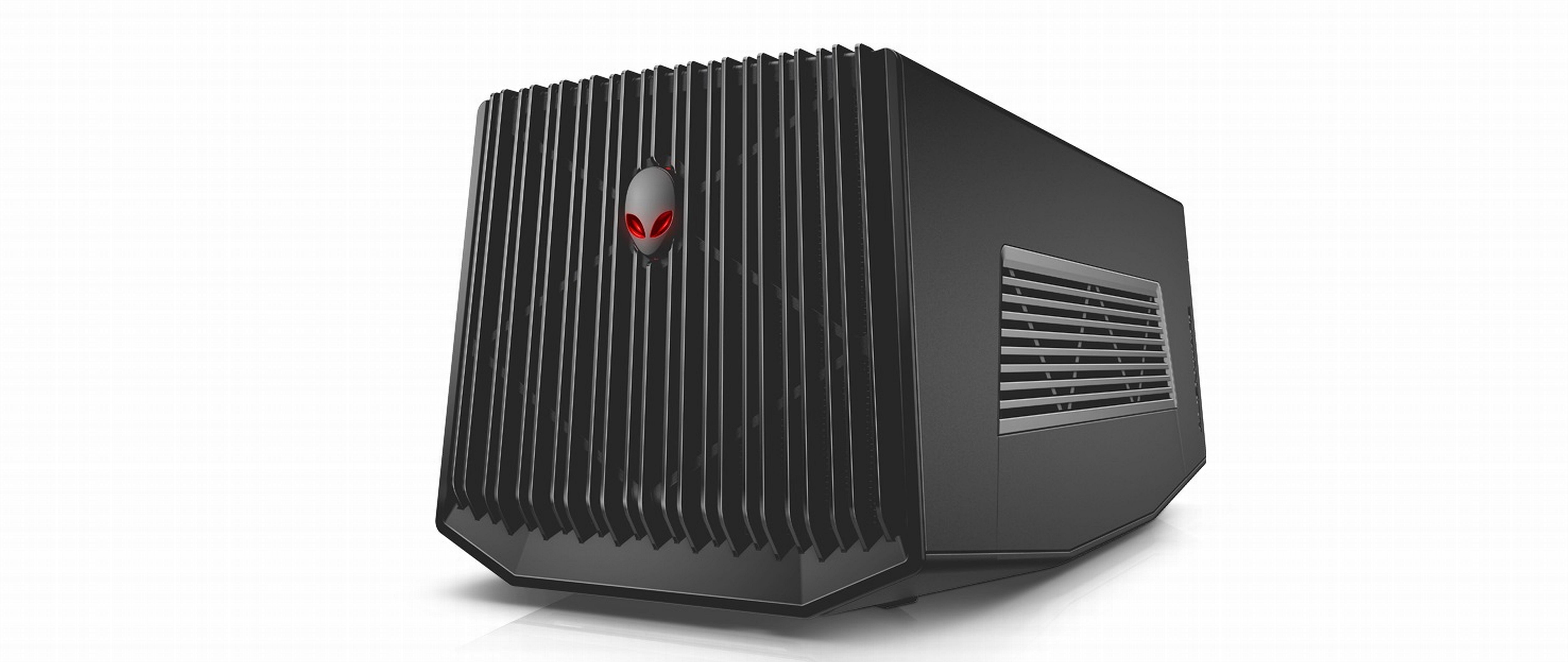 Features
Amplify your performance: Step up your graphics performance with support for a full-length, double-wide, desktop graphics card.
Hook up your favorite displays: The graphics amplifier allows you to enjoy the performance of the desktop graphics card on your Alienware 13, 15 and 17 R2 notebooks LCD or on any external display connected to the amplifier.
Plug into a battle station: The Alienware Graphics Amplifier connects to your notebook with a single cable enabling the PCI-Express graphics card connection as well as your four USB 3.0 ports to be connected with less clutter and simple connectivity.
At its core, the Alienware Graphics Amplifier (AGF) is a groovy looking product from this company that contains a power supply (460W) to power the PCI-Express graphics card and some external ports. The case also looks like an Alienware product, especially with its glowing logo and although it's nothing to write home about, it definitely contains some amazing power inside, provided you put the right graphics card into the case. The box also houses a full-sized GPU and is very quiet when powered with great ventilation and cooling.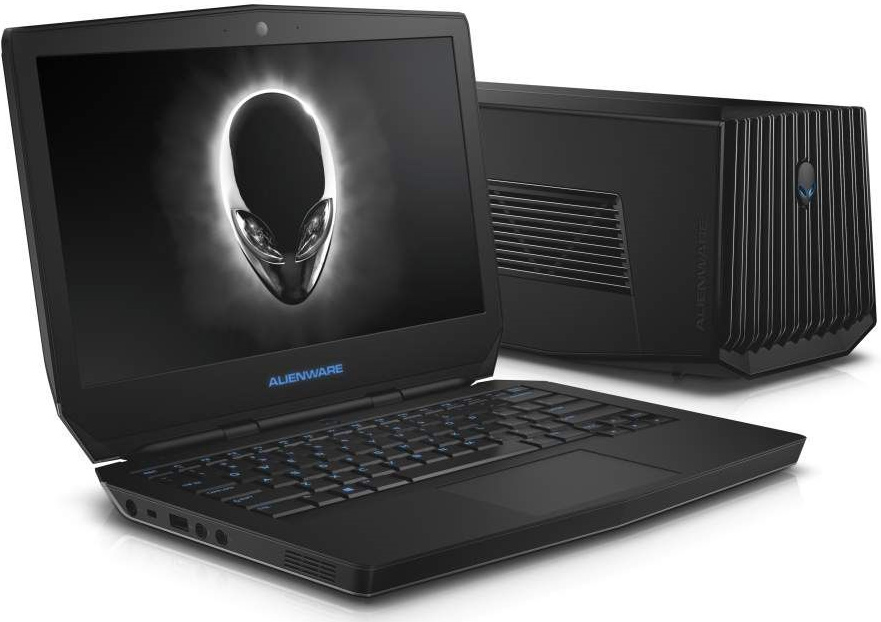 Installing the card into the AGF is quite simple and the case just opens up from the back and all you need to do is install your card. Fortunately our review unit came with a graphics card already installed which was the GTX 980. Another nifty feature of this product is that it boasts four USB 3.0 ports on the back and even the ability to install additional monitors.
When connected to the Alienware 17 R2, the AGF overrides the internal graphics card of the notebook itself. It should also be noted that the cable that comes with the AGF is a proprietary cable from Alienware which means it only works with Alienware notebooks such as the 17 R2 which is a shame because of great this idea is.
We tested a variety of games on the AGF that included Tomb Raider (still a classic title), Battlefield Hardline, Diablo III, Dragon Age Inquisition and the latest Call of Duty game which all performed considerably better than using the native graphics card of the Alienware 17. It's strange playing these games at higher resolutions with full detail because a few days ago we could not do this.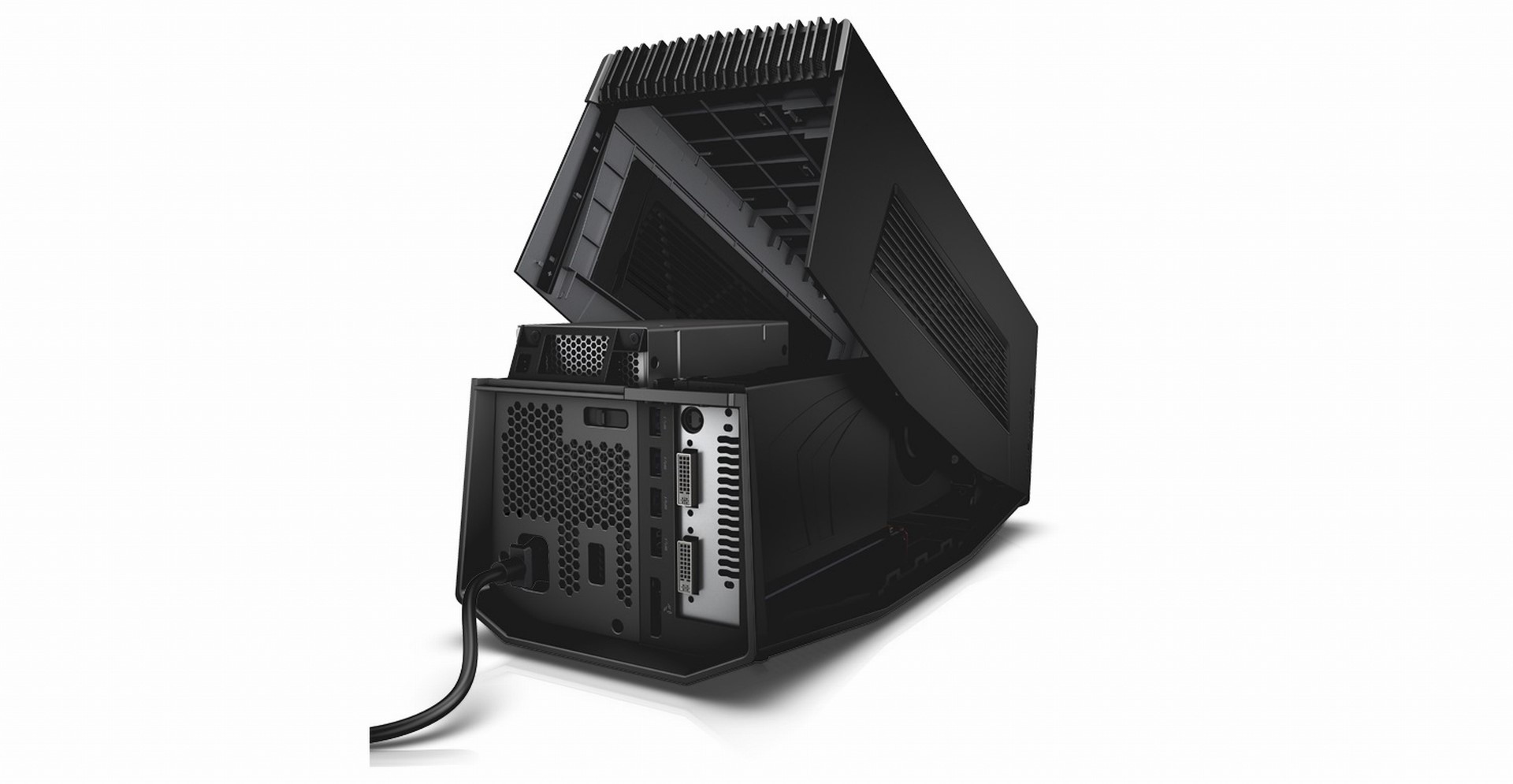 In terms of performance the AGF is around 10 – 25% slower than a desktop computer with the same card but considering what it is achieving, it is a very small price in performance to pay and more importantly, most games run beautifully on 1080p with full detail… well, maybe the odd tweak here and there but the nonetheless, it's real gaming. Given that it even allows for 4K gaming!
Final Thoughts?
The Alienware Graphics Amplifier is a brilliant product from Dell/Alienware that we could happily recommend to those individuals wishing to get desktop performance from their notebooks. Setup is extremely easy and the Alienware 17 R2 immediately detected this product with no fuss whatsoever. From there, we were ready to experience some great desktop gaming from the notebook itself.
Although the Alienware Graphics Amplifier is only compatible with a select few Alienware notebooks, I'm hoping that this company will make this technology available for other notebook users because it's definitely one of the most clever inventions of 2014/2015.
Recommended!