Hardware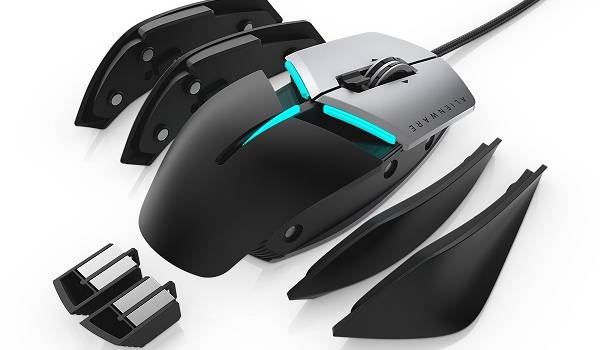 Published on June 7th, 2018 | by Admin
Alienware and Dell Gaming Celebrate Commitment to Gamers with Introduction of New Hardware, Esport Partnerships
ALIENWARE HIGHLIGHTS FOR E3
New Alienware Wireless Gaming Headset: Among its new products to complete the PC gaming ecosystem is the blissful sounding new Alienware Wireless Gaming Headset, a 2nd generation, fast responsive Alienware Elite Gaming Mouse and the blazing-hot, high performance Windows 10 Inspiron Gaming Desktop with AMD processors and graphics cards. The Alienware Wireless Gaming Headset is for diehards demanding game-dominating audiophile detail. Enhance game performance with clear natural and spatial sound, acoustic signature presets and customisable sound profiles, augmented by high-fidelity 40mm. Durable yet lightweight, the headset is distinguished by a wide flexible headband engineered for snug fit and extreme comfort, with all controls within the reach of one finger.
Alienware Academy: Dell and Alienware are committed to giving esports players a competitive advantage with the best hardware. Alienware, in partnership with Tobii and Team Liquid, is also helping gamers take their skills to the next level with Alienware Academy, an esport skill-building online platform. Fans of Alienware Arena can now access the community from their phone with a new Alienware Arena app with access to play-to-win opportunities and rewards.
Alienware launches new Elite Gaming Mouse: Its new iconic Alienware design with premium materials puts more control in gamers' hands to play longer with advanced ergonomic engineering with two redesigned interchangeable side wings (with two or four buttons for FPS/MMORPG) and three-position palm rest for virtually any grip.
Dell State of Gaming Report debunks gaming stereotypes: The gaming industry has changed at such an exponential rate in recent years, that the face of gaming has transformed before our eyes, both literally and figuratively. An extensive survey of 5,763 video game players in 11 countries, commissioned by Dell, revealed that today's gamers are quite diverse; from a coworker with two kids, to the woman next to you at the gym, or, most commonly, a spouse, sibling or friend.