Hardware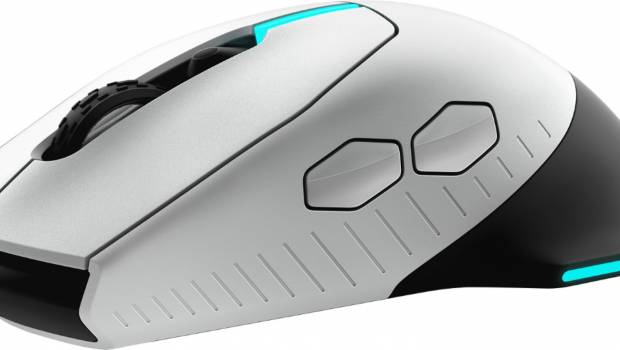 Published on February 8th, 2020 | by Tony Smith
Alienware 610M Wired and Wireless Gaming Mouse Review
Summary: The Alienware 610M Wired and Wireless Gaming Mouse provides excellent performance and an equally impressive design with a ton of features!
Welcome to Alienware's new gaming mouse, the 610M that combines the best of both worlds together in this dual mode wired and wireless gaming mouse. Add in excellent performance, including AlienwareFX (aka RGB) lighting with four zones, customisable buttons, excellent gamer aesthetics and you have everything you need to fight your virtual battles. So before we jump into our review, let's check out the official specifications from Alienware for the 610M Wired and Wireless Gaming Mouse;
Features
High-performing polling rate of 1000hz in both wired or wireless mode
Industry-leading battery life of up to 350 hours in one single charge
Latest generation custom Alienware native 16,000 DPI sensor
Custom adjustable scroll wheel with a wide toggle setting between 12 and 24 steps per scroll wheel revolution
Pre-loaded tension on main mouse buttons for a controlled, crisp, tactile click feel
Seven fully programmable mouse buttons via Alienware Command Center
Customizable 16.8m AlienFX RGB Lighting
Signature Alienware ergonomic design
The first thing that we noticed out of the box was the impressive design of the Alienware 610M Wired and Wireless Gaming Mouse which doesn't look like your standard gaming mouse. To use an overused clichéd, it actually looks almost "alien" with its stylish angles and overall build quality. When added with the RGB lighting, the 610 takes on a totally new persona. The mouse is relatively lightweight at just 117grms and measures at 4.92 x 7.76 x 13.33cm which is a good size.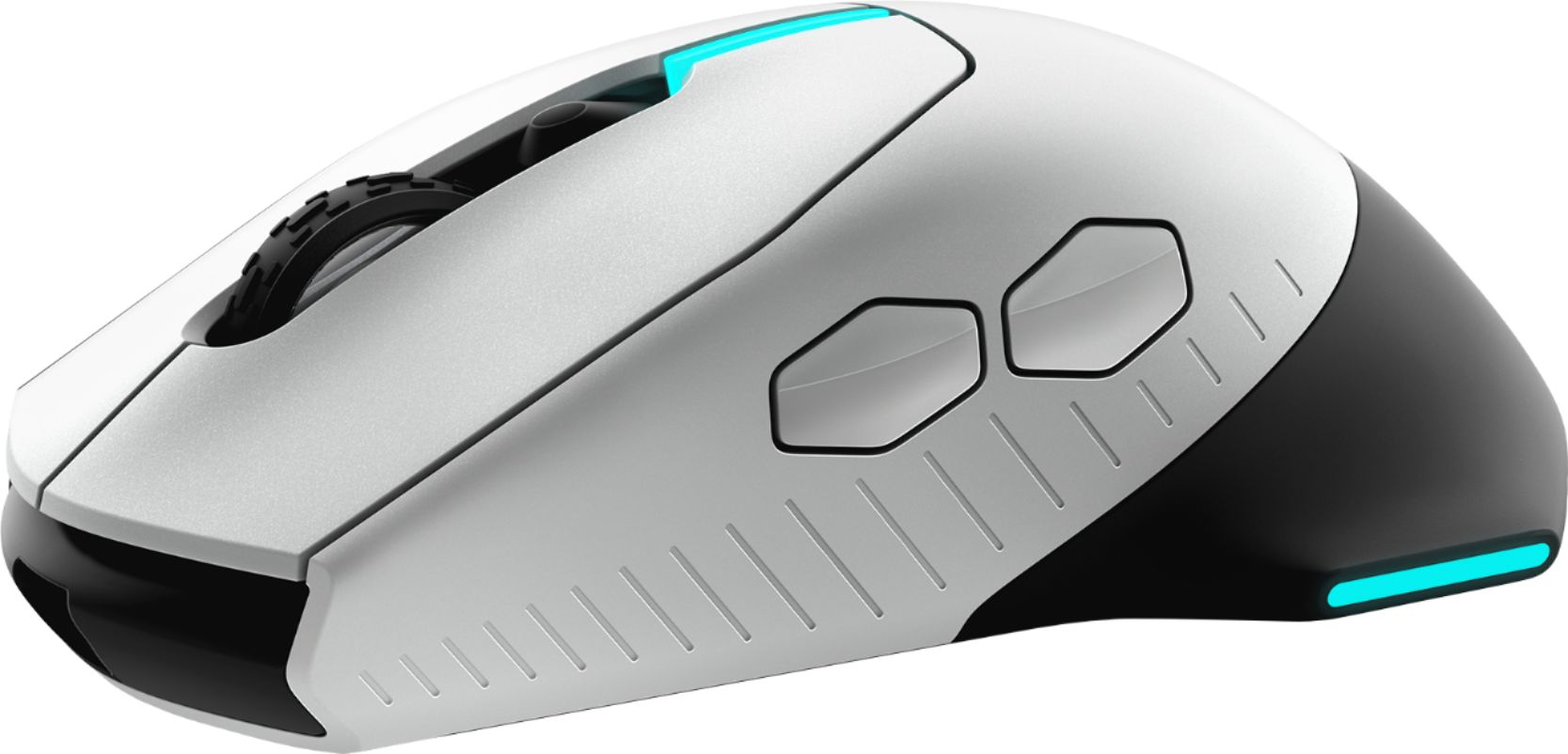 Given that, we were thoroughly impressed with the overall design and more importantly, it's quite comfortable to use and supports both claw and palm grip styles. Buttons are well placed with just the right amount of pressure needed to ensure a registered button push that almost feels mechanical by nature. Furthermore, the adjustable scroll wheel works well as you can switch between 12 and 24 steps per scroll when revolution.
Another impressive element of this mouse is the battery life which boasts a whopping 350 hours, so if you gamed for 4 hours a day, this would give you almost 88 days of true wireless play. If you do happen to be running out of charge, you just simply connect the mouse to your PC via the USB port and presto, you are up and running again.  There's also a charging dock as well!
Installation is literally non-existent and while our Windows 10 gaming rig automatically detected the 610M which allowed us to use the product immediately, to maximise this mouse, you do need to install Alienware's Command Center app. While the Command Center app is easy to use in my opinion, it does need some additional refining to make it even more user friendly. However in the app, you can tweak the performance and sensitivity of the mouse, including its colours and gaming profiles.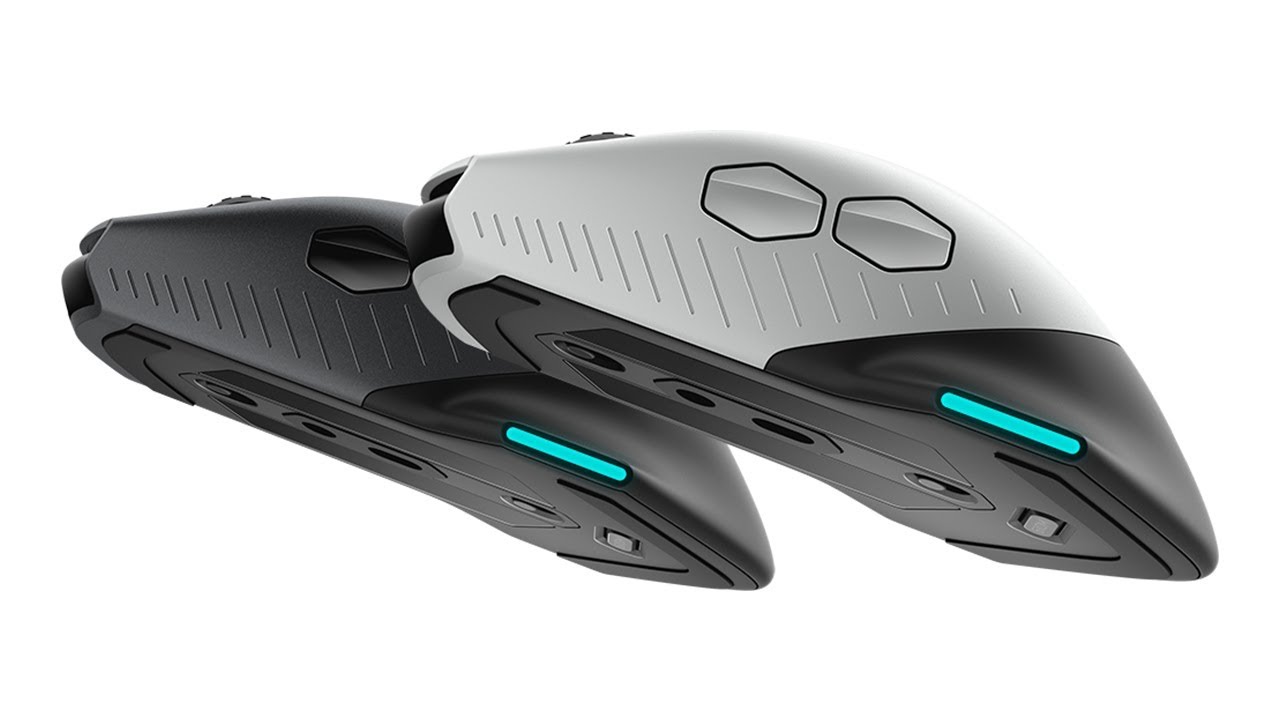 We tested the mouse on a variety of games that included Overwatch, Paladins, Call of Duty Modern Warfare and Star Wars Battlefront II with no issues whatsoever. While I like to think it did improve my gaming, I did notice that it was a very high performing mouse in terms of speeds thanks to its 1000hz polling rate and super accurate 16,000 DPI sensor.
Furthermore, using it for non-gaming elements worked well such as surfing the net, using applications such as Adobe Photoshop and Microsoft Excel or just general Windows usage. Given that I found the accuracy of the mouse great, particularly for Photoshop were I had to manipulate pixels.
Final Thoughts?
If you have an Alienware PC or laptop gaming rig, this mouse will definitely match the aesthetics of your system but more importantly, it is a fine-tuned beast that offers comfort, performance and great features. So if you love your first person shooters, check out the Alienware 610M Wired and Wireless Gaming Mouse… but just be warned of the cost.