Hardware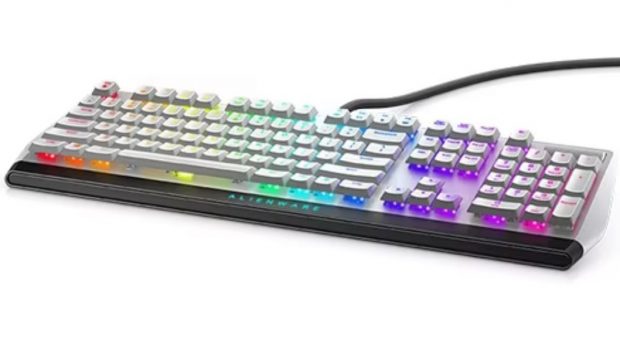 Published on November 28th, 2022 | by James Wright
Alienware 510K Low-Profile RGB Mechanical Gaming Keyboard Review (AW510K-W) – Lunar Light
Summary: The Alienware 510K Low-Profile RGB Mechanical Gaming Keyboard is built for gamers!
If you're looking for a sleek gaming keyboard with the right aesthetics (including two colour choices, white or black) that has been made for gaming, then Alienware 510K Low-Profile RGB Mechanical Gaming Keyboard might just fit your criteria. Powered by the latest generation Low-profile Cherry MX keys, the AW510K has been designed for speed and ensuring that your keystrokes are not missed (full N-key rollover), mainly when the action heats up in your virtual gaming worlds.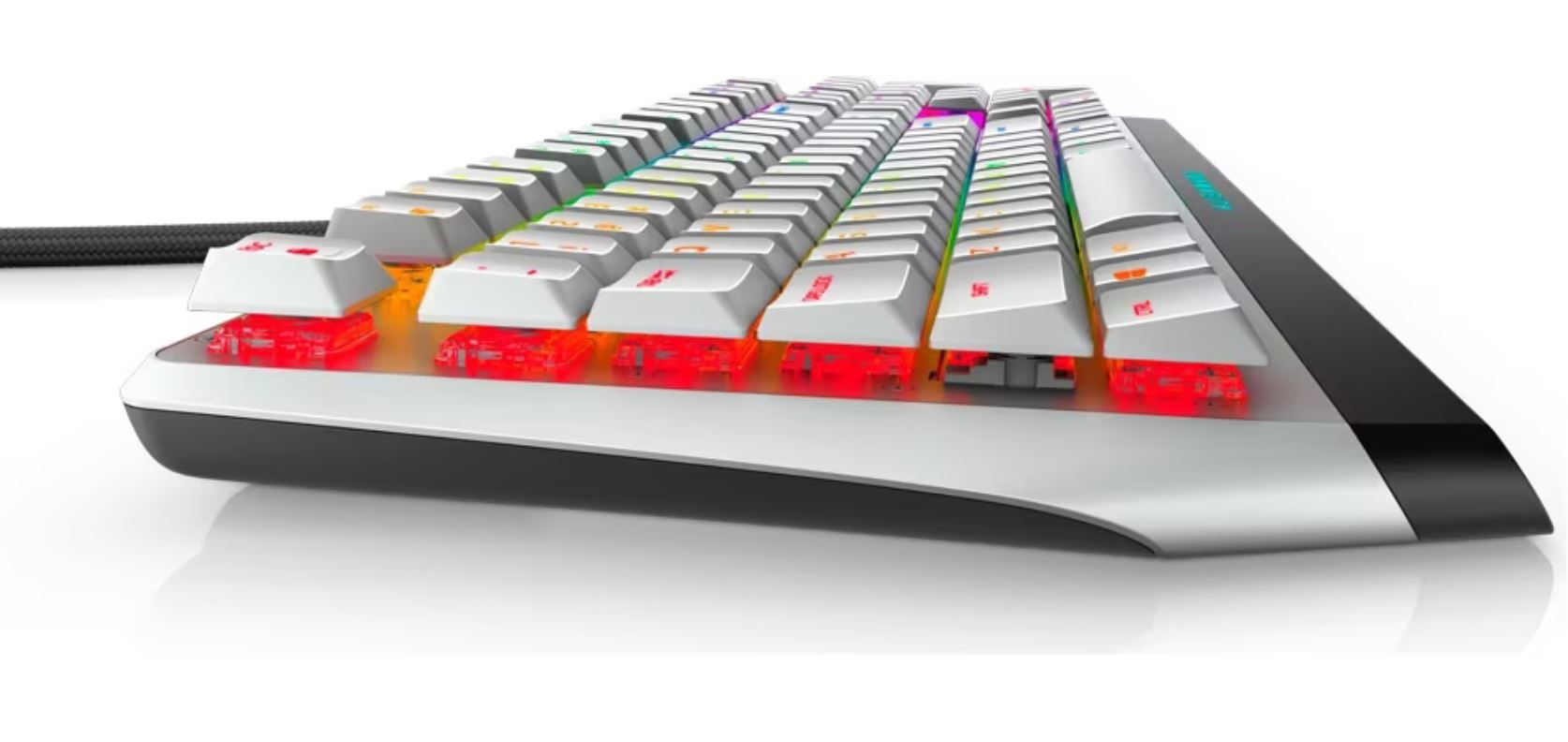 As mentioned, the AW510K comes in two colours that include Lunar White (reviewed) and Dark Side of the Moon (Black) to suit your gaming rig and it measures at 2.94cm (height) x 46.7cm (width) x 15.6cm (depth) and has a weight of 0.91kg. It also comes with RGB lighting (16.8 million colours) per key courtesy of the Alienware Command Centre, a built-in media controls plus a USB passthrough so you can connect another USB powered device like a mouse, headset or smartphone.
Features
Latest generation Low-profile Cherry MX keys
Key durability of 100 million keystrokes with no loss of quality
Fully programmable keys for macros and key assignments
Dedicated audio control with sound roller for fast & accurate adjustability
AlienFX 16.8 million color per-key RGB lighting
Floating keys architecture
Anti-ghosting/N-Key rollover
A redesigned 3 section layout
USB passthrough and dedicated media keys
Like other Alienware products, the keyboard is very well packed.
Unboxing Photos
Setting up the keyboard is plug and play and once the 2metre cable is connected to your PC, Windows 10 or 11 will automatically detect the device. By installing the Alienware Command Centre, this allows you to access the full features of the keyboard from assigning macros or using the impressive RBG lighting features of the AWK10 plus a whole lot more.
Another highlight for us were the keys that felt great to press with just enough force and more importantly, they are super responsive. Games such as Modern Warfare 2, Fornite 2 and Overwatch all performed exceptionally well on this keyboard, including Doom thanks to the low profile Cherry MX keys. Another winner if this keyboard is its overall design and aesthetically, it definitely channels that Alienware look.
Back to games, the floating keys architecture and anti-ghosting/N-Key rollover technology that when matched with the mechanical keys really added to my gaming experience in terms of speed. As a result, everything felt more responsive and dare I say… I may have played better. Additionally, it works fantastic as a normal keyboard and this review was typed on this keyboard with no issues whatsoever. So whether you're typing an e-mail, thesis or playing games, the Alienware 510K is indeed a game changer.
Final thoughts?
With a RRP of $000.00AUD (November 2022), the keyboard is well priced when compared to its competitors. Although the Alienware 510K Low-Profile RGB Mechanical Gaming Keyboard targets that Alienware infrastructure in terms of creating that one look, it still makes it attractive for non-Alienware users. So if you're in the market for a keyboard that not only looks great but performs exceptionally well with low profile Cherry MX keys, then check out the AW510K from Alienware!
Recommended!