Hardware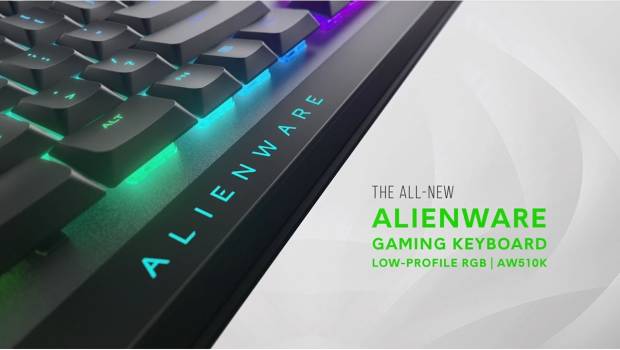 Published on February 7th, 2020 | by Tony Smith
Alienware 510K Gaming Keyboard Review
Summary: The Alienware 510K Gaming Keyboard is an expensive product but one that performs extremely well... and the colour.... wow!
It's time to arm up with the Alienware 510K Gaming Keyboard which is a low-profile RGB mechanical designed keyboard to help give you the edge in your virtual worlds, including impressive otherworldly aesthetics with its lunar light colouring and customisable features for additional inputs.
Out of the box, the first thing that I noticed about this gaming keyboard was its appearance that definitely screamed Alienware which looks rather impressive. While it has been designed to work in conjunction with other Alienware products (to keep that look), it would not look out of place next to your own gaming rig. The keyboard also weighs in at just 910 grams with dimensions of 2.94cm (h) x 46.7cm (w) and 15.6 (d) which makes it an excellent size.
It's quite a comfortable keyboard to use for long gaming sessions thanks to its slim form factor and Alienware even include a clever USB pass through port plus dedicated media keys. While it is a full-sized keyboard, it also has a volume control for quick access and with the downloadable software, the ability to setup macros and tweak the RGB lighting effects with 16.8 million colours at your disposal.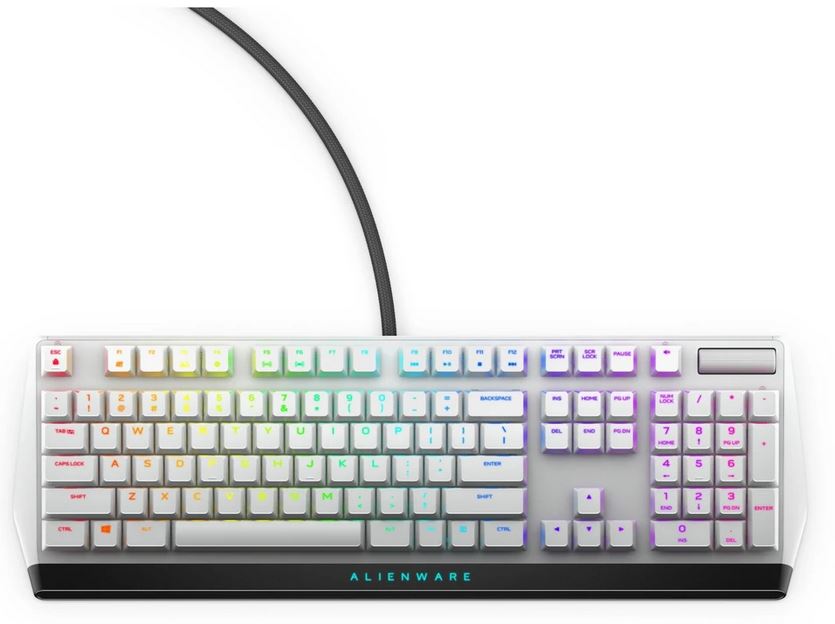 The mechanical switches work well thanks to the Cherry MX low profile switches that gives you just enough of actuation force (e.g. key presses) to give you control and more importantly, super-fast responsiveness. Add in floating keys with full N-key rollover plus a 50 million keystroke lifecycle and this keyboard will probably outlast your gaming rig and then the next one.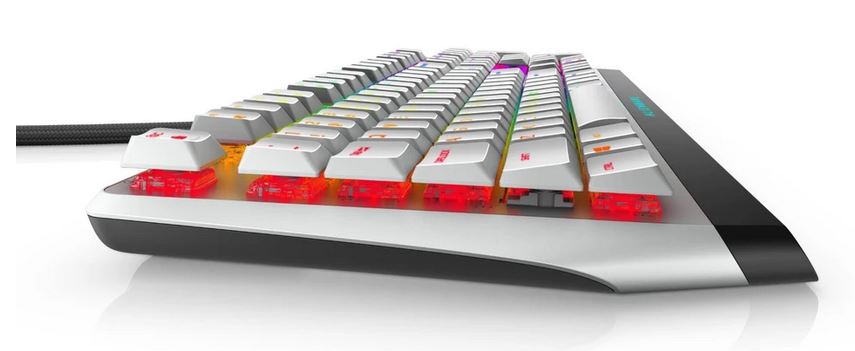 For software, the Alienware Command Center app works well and while it is a little clunky, it does allow you easily setup macros and different lighting effects in no time. We also tested a variety of games such as Overwatch, Call of Duty Modern Warfare, Star Wars Battlefield II and Paladins with the keyboard performing very well. Needless to say, there were no issues in missing out on attacks or dodging bullets from my enemy.
Final Thoughts?
I really loved this Cherry MX mechanical gaming keyboard from Alienware that not only looked the part but also performed the part as I kicked virtual ass wherever I went… of course, I got this handed to me on several occasions as well but I like to think that the Alienware 510K Gaming Keyboard gave me an edge.
Recommended!
For more information, please visit Alienware 510K Gaming Keyboard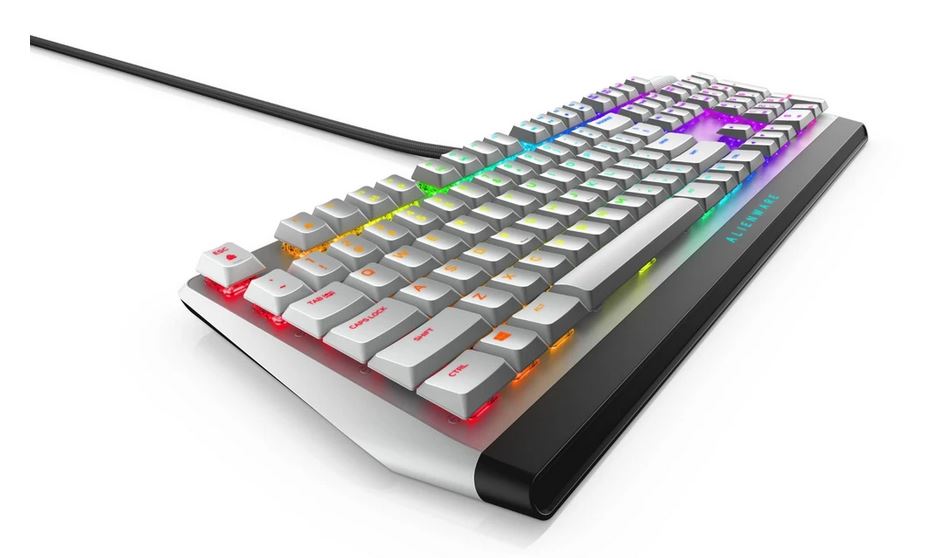 Features
Latest generation Low-profile Cherry MX keys
Key durability of 50 million keystrokes with no loss of quality
Fully programmable keys for macros and key assignments
Dedicated audio control with sound roller for fast & accurate adjustability
AlienFX 16.8 million color per-key RGB lighting
Floating keys architecture
Anti-ghosting/N-Key rollover
A redesigned 3 section layout
USB passthrough and dedicated media keys