Hardware
Published on August 27th, 2022 | by James Wright
Alienware 34 Curved QD-OLED Gaming Monitor Review (AW3423DW)
About the Alienware 34 Curved QD-OLED Gaming Monitor

: The Alienware's first QD-OLED gaming monitor. Featuring NVIDIA® G-SYNC® Ultimate, infinite contrast ratio and VESA Display HDR True Back 400 for remarkably vivid colours and visuals bursting to life.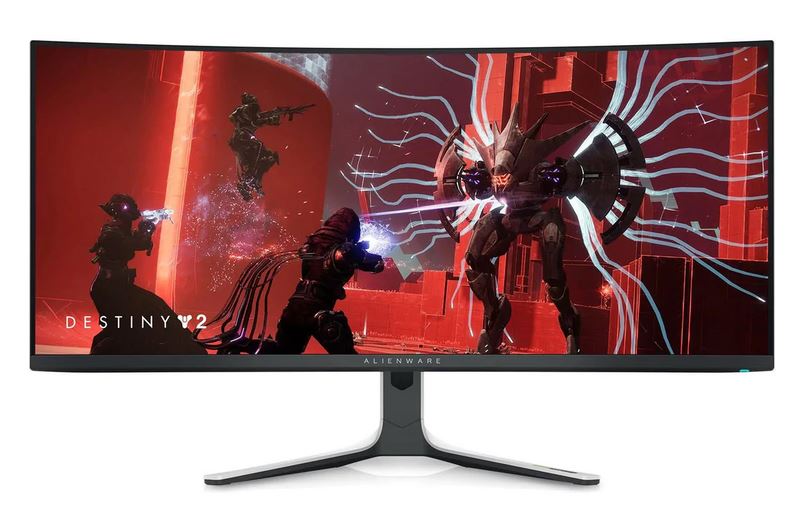 Alienware 34 Curved QD-OLED Gaming Monitor Review: Wow! This monitor was made for gaming! First things first…
Aesthetically speaking, the Alienware 34 Curved QD-OLED Gaming Monitor (AW3423DW) is visually one of the most impressive looking displays to date that screams gamer in every sense of the world. Even though it channels the unique Alienware visuals, it still wouldn't look out of place in your home or office (away from gaming) and it currently retails for $2,299.00AUD (August 2022). I also like how the monitor is slightly curved that comes with AlienFX lighting (think rear LED lightbar) for additional style, clever cable management and an even cleverer stand setup. Controlling the screen is via an OSD joystick located underneath the bezel of the display for easy access. All in all, superbly designed and its 34″size has an 21:9 aspect ratio for widescreen gaming at a resolution of 3440 x 1440. Definitely perfect for both gaming and streaming escapism!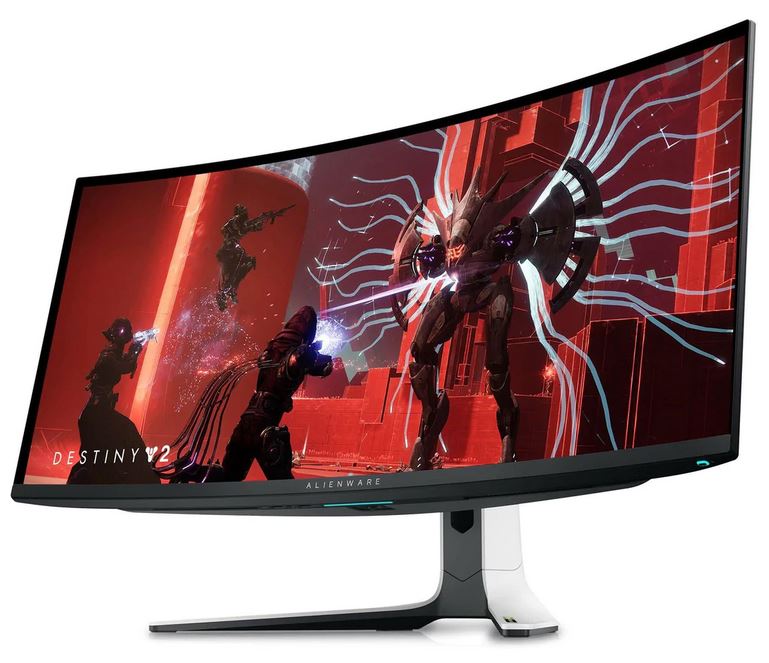 As noted, this is Alienware's first Quatum Dot (QD) OLED (organic light-emitting diodes) displays that produces some extraordinary sharpness and vibrant colours which really brings your gaming to life courtesy of this latest technology employed by Dell. Lovers of streaming or films will also appreciate the extensive cinema-grade colour coverage of 99.3% DCI-P3 that creates more colours and deeper blacks across its wide viewing angle that in turn benefits the user considerably for overall video quality. Needless to say, this is great for 4K Blu-rays and high definition streaming services such as Netflix and Disney+.

Additionally it boasts a 1000 nits peak brightness which is perfect for bright rooms and a VESA Display HDR True Black 400 certification that again helps with deeper black and visuals that burst with colour and clarity which (again) is perfect for both gaming and watching films. The screen also comes with a native refresh rate of 175Hz that when matched with NVIDIA's G-SYNC Ultimate technology, it allows for high speed PC gaming without the frustrations of screen tearing and almost non-existent latency. Lastly, it has a grey to grey response time of just 0.1 milliseconds which makes ghosting a thing of the past. In other words, prepare to play your PC games on one of the best darn monitors around that also looks amazing while offering you all these amazing visual enhancements.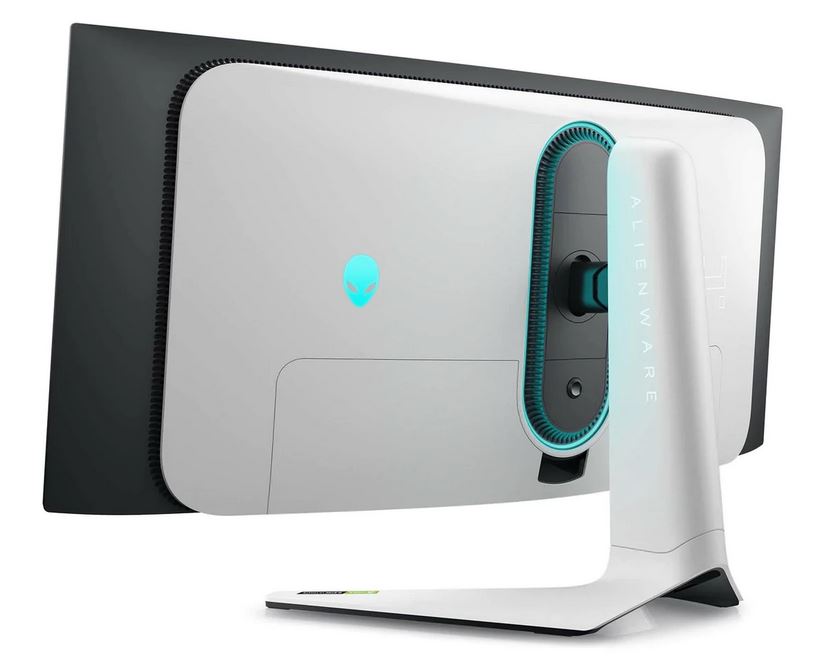 Alienware 34 Curved QD-OLED Gaming Monitor Technical Specifications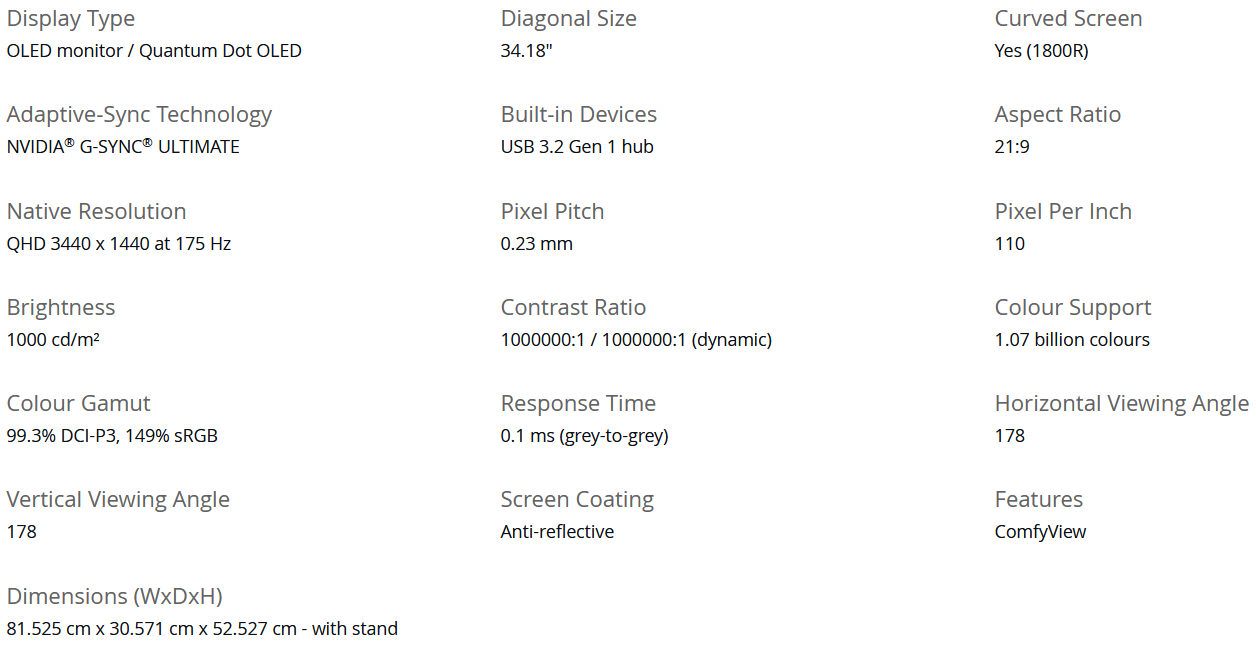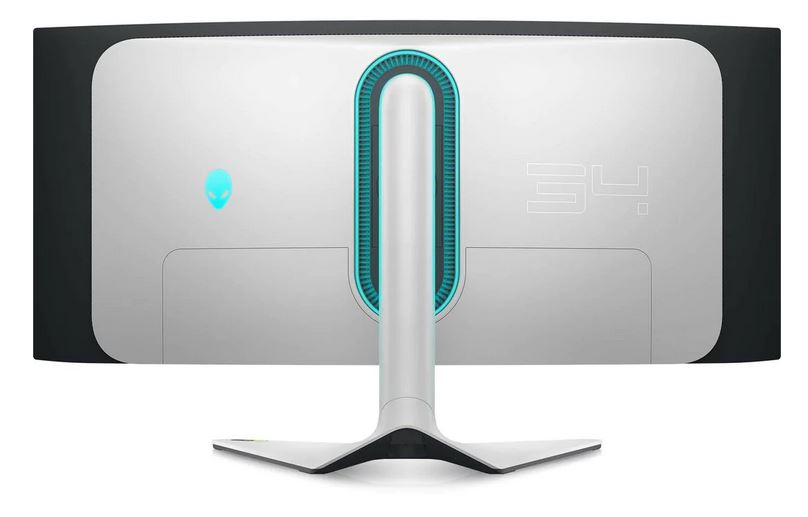 Content creators and streamers will also be pleased that the AW3423DW comes with a creator mode that allows you to choose between DCI-P3 and sRGB for perfect accuracy when working with colours…. more precisely 1.07 billion colours. DCI-P3 vs sRGB? While both excellent formats, DCI-P3 shows 25% more colours and deeper blacks and it's great that Dell has given creators  a choice as they can target their preferred format.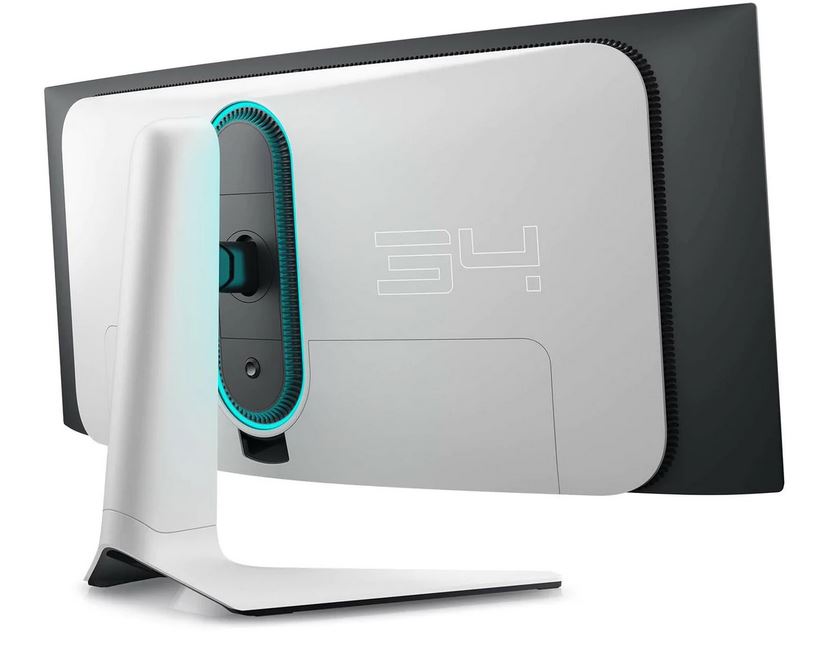 Another important feature is that if you suffer from sore eyes from gaming or working, the AW3423DW has a Comfort View Plus mode that reduces blue light. This feature is great for night use as it helps in reducing eye soreness.
Lastly, the Alienware 34 Curved QD-OLED Gaming Monitor comes with a 3-year service coverage warranty that protects your investment from OLED burn-in or other potential issues. So as you can see, the Alienware 34 Curved QD-OLED Gaming Monitor features all the bells and whistles for those looking to upgrade their gaming visuals.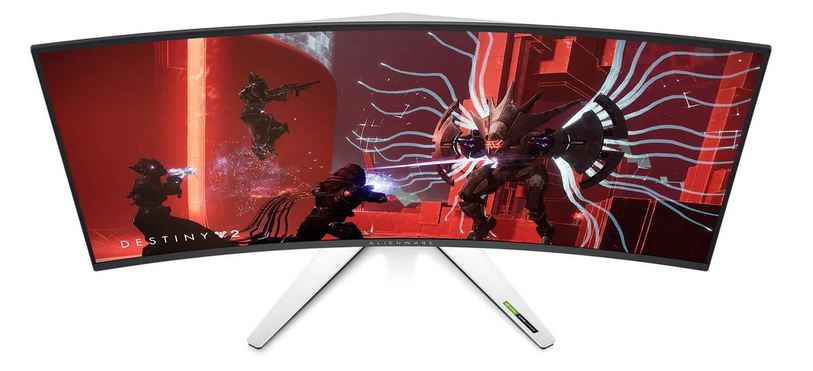 Connectivity Options
2 x HDMI
DisplayPort 1.4
2 x USB 3.2 Gen 1 downstream with Battery Charging 1.2 (Type A)
2 x USB 3.2 Gen 1 downstream (Type A)
USB 3.2 Gen 1 upstream
Audio line-out
Headphones
Although this is a PC based monitor, you can connect next-gen consoles into the display; however for PS5/XSX owners, the only input missing is a HDMI 2.1 connection which allows these consoles the ability to access a frame rate on select games at 120 frames per second, opposed to just 60 which is the standard of HDMI 2.0. However neither consoles support the resolution of 3440 x 1440, however your gaming experience will vary. However for most PC gamers, this probably a moot point as this is a PC gaming monitor!
Also, the monitor comes with all the cables you need that includes;
Power Cable
Display Port to Display port cable
Mini DisplayPort to Display port Cable
HDMI Cable
USB 3.2 Gen1 (5Gbps) upstream cable
In terms of size and with the stand, the Alienware 34 Curved QD-OLED Gaming Monitor has a generous real estate of 81.52 x 30.57 x 52.52cm with a weight of just 9.88kg. With the stand attached, the AW3423DW allows you to adjust the horizontal height, including the axis of the corners for your perfect positioning.
Setting up this monitor is simplicity at its best!
Once you have opened the box and removed the top contents of the box, you just put the stand arm into the monitor which just clicks in. To undo it, you push a button that allows you to easily remove it. The next part is to install the base which just connects to the stand arm and is then screwed in via the attached loop which acts as a screwdriver. Alternatively you can use a screwdriver and once installed, you just remove from the box and place it where your new gaming portal will live. It actually took longer to install the cables with its cable management system, then attaching the stand.
Unboxing Gallery
In terms of screen quality… wow, the QD-OLED panel from Samsung is top notch!
Firstly Windows 11 was exceptionally clear, text pristine and images vibrant and very colourful. The additional screen real estate is perfect for those looking to maximise their work space and whether I was working with Adobe Photoshop, Microsoft Excel, Microsoft Edge or streaming from Netflix and Disney+, I cannot fault the display at all. Everything is super sharp and clear. Also to prevent any burn-in, Alienware offer a pixel shifter which moves the pixels very subtlety and an OLED pixel refresh option that activates when your screen is turned off to protect the integrity of the display, including an OLED Panel Refresh that helps clear the screen if a static image has been left on the monitor for several hours and this feature refreshes it. Given this technology, you should not need to access the 3-year warranty.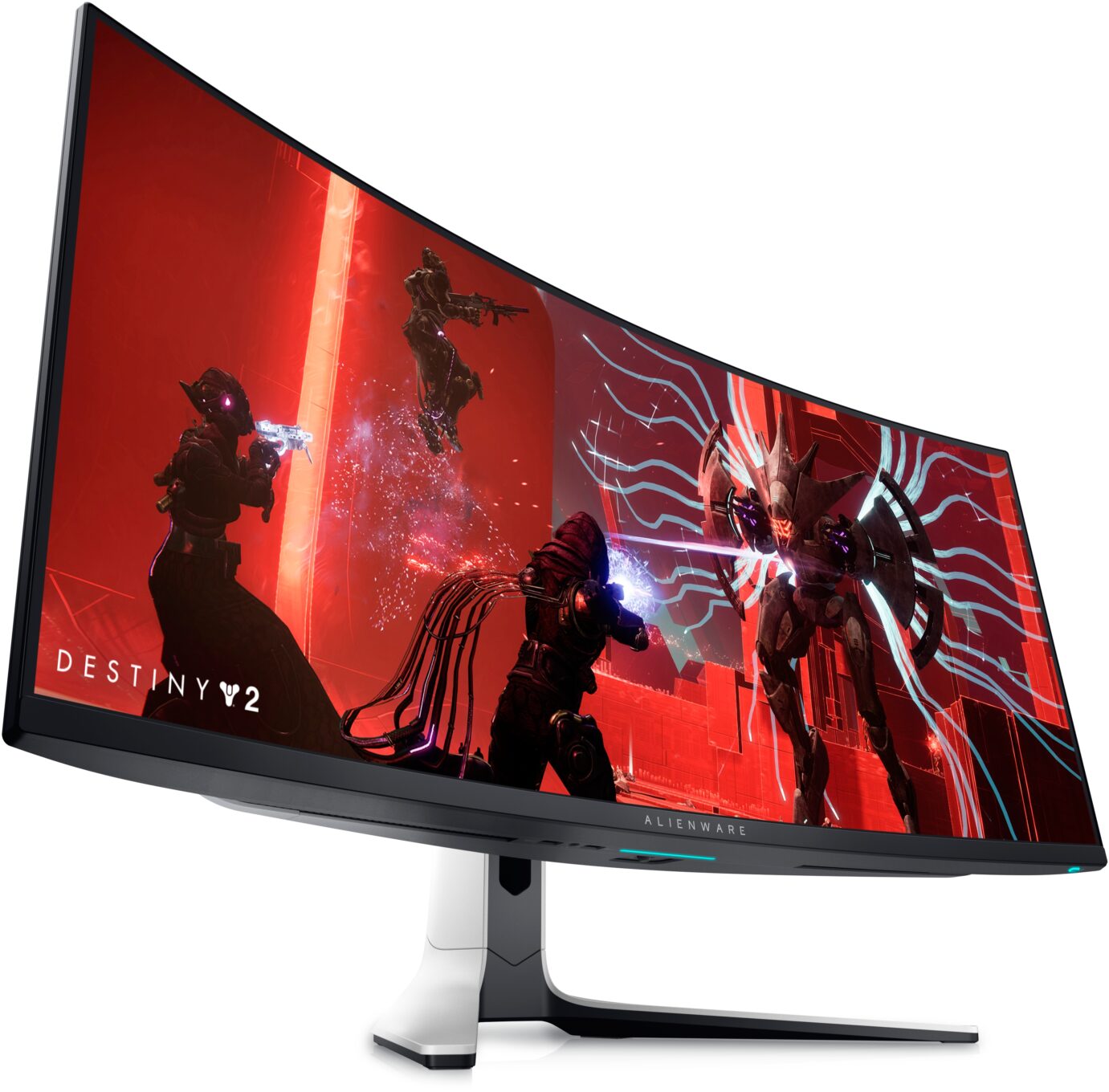 Gaming
Dear gaming gods! The Alienware 34 Curved QD-OLED Gaming Monitor (AW3423DW) is spectacular. Games such as Cyberpunk 2077, Doom and Star Wars Jedi Fallen Order really came to life and the screen size almost makes it feel like a console experience but with the additional detail of PC gaming. Further Halo Infinite and Forza 5 on PC were another two titles that thanks to the high quality screen, these virtual worlds never looked this good. Tearing? Ghosting? These issues were not present at all on this display that really makes this screen perfect for PC gamers.
Final Thoughts?
I really cannot fault the Alienware 34 Curved QD-OLED Gaming Monitor (AW3423DW). Firstly, I love the aesthetics of this display and its colour looks fantastic and more importantly is quite neutral so it will not look out of place. Setup is super easy and controlling the screen with the OSD joystick is very simple. It's also quite a quiet monitor and Alienware ensure it comes with all the inputs needed, including USB-C. The only caveat is that you need a graphics card that supports NVIDIA G-SYNC and use a DisplayPort to truly maximise the speed of this otherworldly gaming monitor at 175Hz.
Recommended!