Games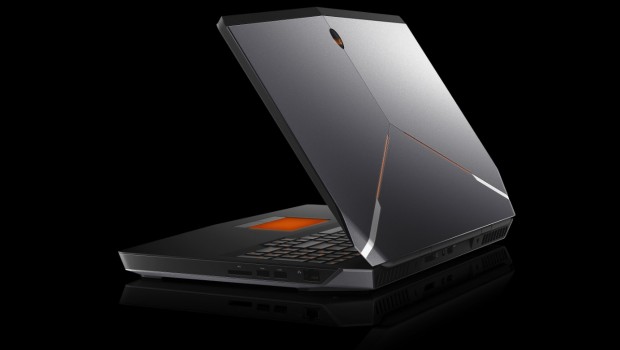 Published on March 25th, 2015 | by James Wright
Alienware 17 R2 Review (2015)
Summary: Alienware 17 R2 Review (2015) ... an impressive gaming notebook but at a cost!
Alienware 17 R2
Company: Alienware/Dell
Product: Gaming Notebook
URL: http://www.dell.com/au/p/alienware-17-r2/pd?oc=y5117a0au&l=en
Price: From $2498.99AUD (March 2015)
Reviewer: James Wright
The Alienware 17 R2 is one of the latest gaming notebooks from Alienware/Dell that boasts a very large 17.3″ Touch Screen Display, a 4th Generation Intel® Core™ i7 Processor, 32GB of RAM and an NVIDIA® GeForce® GTX 970M graphics card with the base model retailing at just $2498.99AUD. It also comes with Windows 8.1 and once received by the buyer it's immediately ready to play games, surf the net and do a plethora of other e-activities on it.
With that said, Impulse Gamer was lucky enough to review the Alienware 17 R2 with the Intel i7-4980 HQ CPU that runs at 2.8Ghz with 6MB of cache plus a maximum turbo frequency of 4Ghz. However like all Alienware/Dell products, the user can tweak the hardware and software options of this product but it does come at a cost.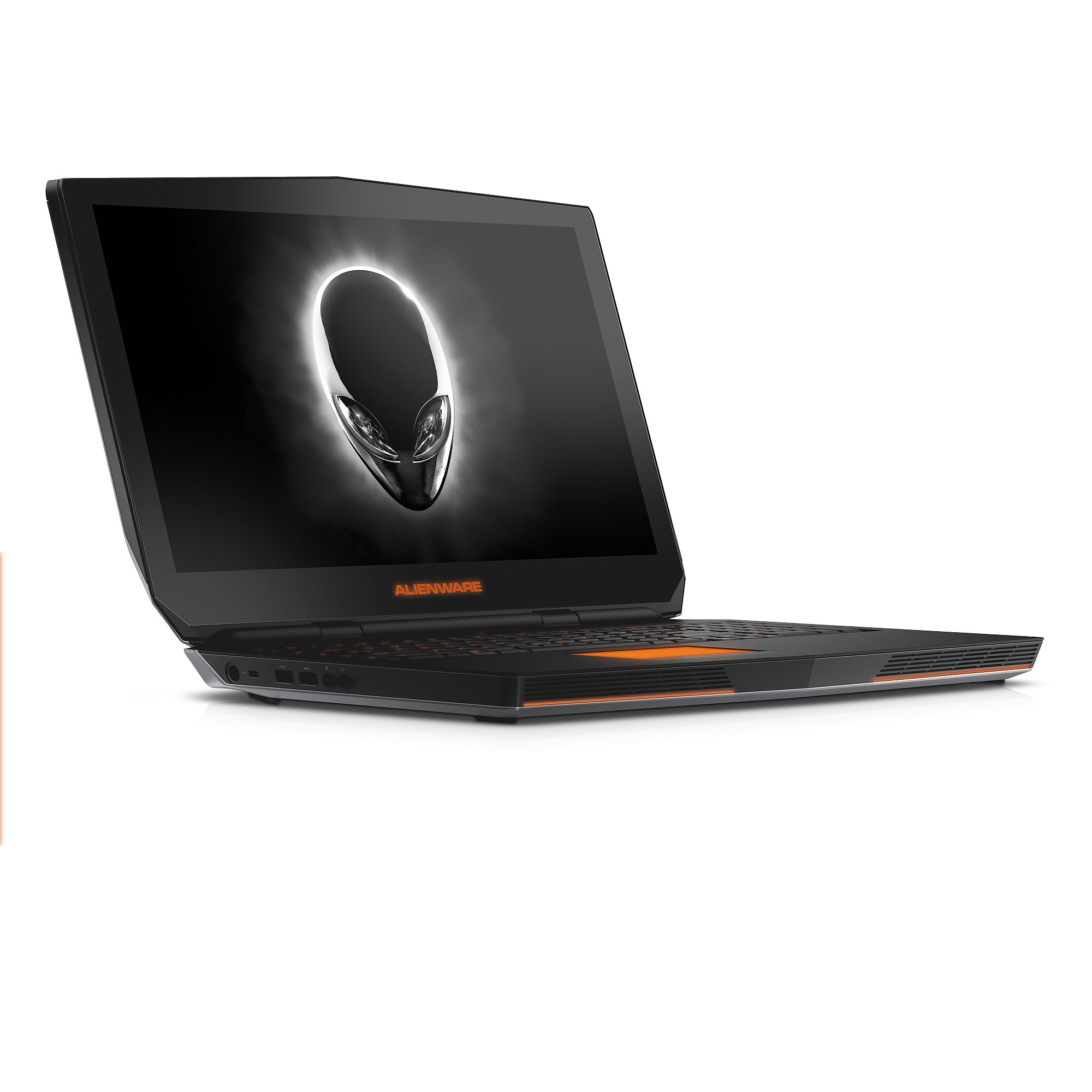 In terms of specifications, the Alienware 17 R2 base model boasts the following features;
CPU –

4th Generation Intel® Core™ i7-4710HQ Processor (6M Cache, up to 3.50 GHz)

Operating System: Windows 8.1
Hard Drive: 512 GB Toshiba THNSNJ512GDNU M.2 2280 512GB (SSD)
RAM: 8,192 MB – 4,096 MB Samsung DDR3 @ 800 MHz X2
Graphics:

NVIDIA® GeForce® GTX 970M with 3GB GDDR5

Display:

17.3 inch FHD (1920 x 1080) IPS-Panel Anti-Glare 300-nits Display

Wireless:

Killer 1525 802.11ac 2×2 WiFi and Bluetooth 4.1

Keyboard:

Internal Eng/Int (Qwerty) Keyboard

Primary Battery:

8 Cell 92W Hour Battery

Camera:

FullHD 2MP Camera with dual digital microphones

Audio and Speakers:
Internal High-Definition Audio with Creative Soundblaster X-Fi MB3 Software (Standard)
2.1 Speaker configuration with subwoofer
Audio Powered by Klipsch®
7.1 Digtial Audio out using HDMI out connection
Power:

8-cell Lithium Ion (92 wHr)
For further information, please visit http://www.dell.com/au/p/alienware-17-r2/pd?oc=y5117a0au&l=en
So straight out of the box, the first thing that you notice about the Alienware 17 R2 is its very distinct Alienware design that looks like a gamer's laptop, especially with its stylised design that also include a 4-Zone multi-color RGB keyboard with AlienFX lighting controls and numeric keypad plus 4 user-programmable keys providing up to 4 distinct functions per application or game. Seeing the keys light-up on a notebook is still quite an impressive experience and more importantly, the keyboard feels very good and responsive to use.
So in laymen terms, the Alienware 17 R2 has the ability to apply 20 different colours to different zones for over 10 billion different colour configurations. This is great for games such as World of Warcraft or Battlefield Hardline to help with your virtual battles and assists in making sure that you don't press the wrong key. Basically by just looking at the keyboard with the colours, you know where your macros are located. 
System Dimensions

Front: 34.4 mm. (1.354 )

Rear: 34.4 mm. (1.354 )

Depth: 291.9 mm. (11.49)

Width: 430 mm. (16.93)

Average weight: 3.780 Kg. (8.33 Lbs.)
Then you have the high quality 17.3″ Touch Screen Display that produces exceptional sharp images, text and colours that are quite vibrant and clear. The Touch Screen Display is perfect for Windows 8, especially navigating the tile system and it's also quite useful for some gaming as well. However there is a slight downside to the 17.3 screen which does produce some bleed from the screen around the edges which is quite noticeable in a dimly lit room.
The battery for the Alienware 17 R2 is a Lithium battery which boasts around 5 1/2 hours of power unplugged from the mains which of course is dependent on what the user is doing like playing games or surfing the net. With that said, the notebook has great cooling given that it is a gaming device, however the bottom of this product does get quite warm, especially if it's sitting on your lap and this was just from surfing the net.
External Chassis Connections
(1x) Power/DC-in Jack

(1x) RJ-45 Gigabit Ethernet IPv6

(3x) SuperSpeed USB 3.0 Ports

(1x) SuperSpeed USB 3.0 Port with PowerShare Technology

(1x) Alienware Graphics Amplifier Port

(1x) Mini-Display Port

(1x) HDMI 1.4 Output

(1x) 9-in-1 Media Card Reader

(1x) Audio Out 1/8″ Ports (Compatible with inline mic headset)

(1x) Line In Microphone 1/8″ Port (retaskable for 5.1 analog audio output)

(1x) Noble Lock port (cable and lock sold separately)
In terms of power, the Alienware 17 R2 has definitely been designed for gamers thanks to its 4th Generation Intel® Core™ i7 Quad Core Processor which really packs a bang under the hood of this notebook. It also comes with a turbo feature to maximise your gaming experience that is ideal for some of the latest games which require some additional grunt. The graphics card that comes with the Alienware 17 R2 also boasts some great features for games that includes the following;
GTX 970M Engine Specs:

CUDA Cores: 1280

Base Clock (MHz): 924 + Boost
GTX 970M Memory Specs:
Memory Clock:

2500 MHz

Memory Interface:

GDDR5

Memory Interface Width:

192-bit

Memory Bandwidth (GB/sec):

120
Alienware also give the user the ability to upgrade to a more powerful graphics card with the NVIDIA® GeForce® GTX 980M with 4GB GDDR5 that we reviewed which costs an additional $733.70AUD (March 2015) which is a tad pricey. To compliment the graphics on this notebook, Dell/Alienware have included some very powerful speakers with the Klipsch Speakers that produce exceptionally clear and distorted free audio.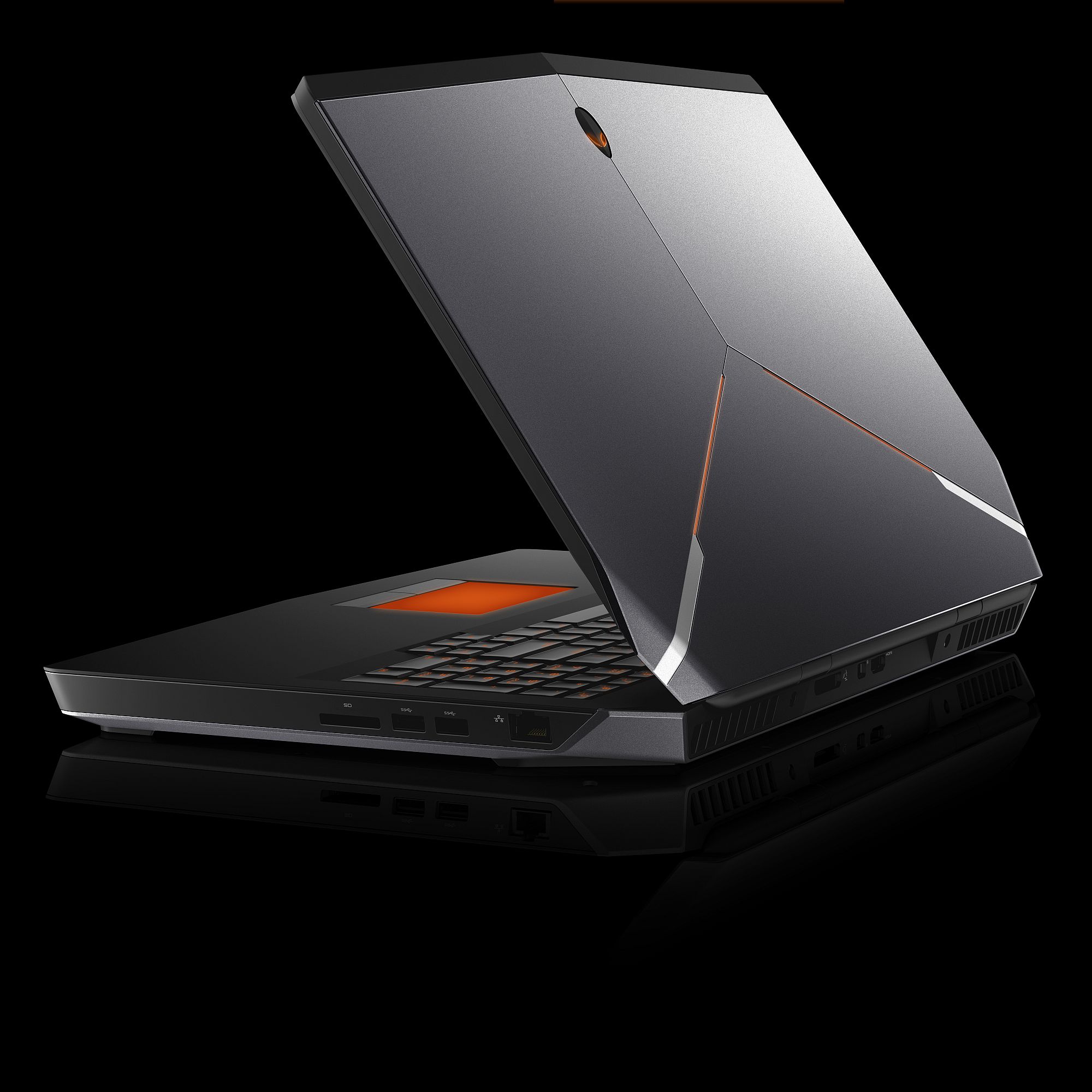 So whether you're using it to watch movies, play games or listen to music, the audio is easily the best that I've heard on notebook in a few years. Given that, you don't need to attach external speakers as the Klipsch have quite a bit of volume and bass. Furthermore, the Alienware 17 R2 even boasts Dolby Home Theatre technology which simulates surround sound and does a decent enough job at sharing the audio direction with its two dedicated speakers.
Benchmarking
Although benchmarking is subjective that can be tweaked considerably, we tested the Alienware 17 R2 with 3DMARK 11 Advanced Edition, Catzilla and PCMARK8. Although the results were on the lower end of the spectrum, the bottle neck in this system is non-graphical components. However on all three benchmarking programs, the Alienware 17 R2 did score fairly good.  Another program we tested was Unigine's Heaven Benchmarking tool which scored a respectable average frames per second of 74.8, a minimum of 16.6 with a maximum of 158.3.
We also tested the Alienware 17 R2 with a variety of games that included Tomb Raider, Battlefield Hardline, Dragon Age Inquisition, World of Warcraft, Diablo III and a few indie titles. All games performed quite good, although we did have to tweak the graphical settings on some games. The star however was Tomb Raider which looked and played amazingly, followed by Diablo III and then Dragon Age Inquisition.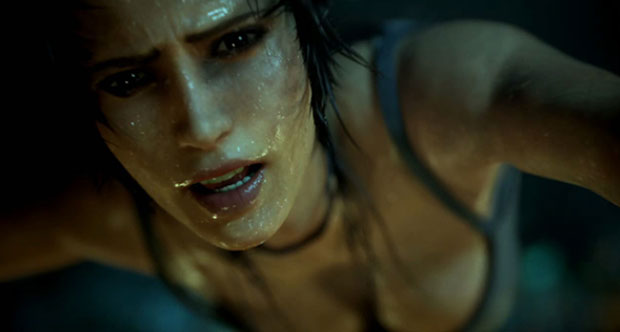 Final Thoughts?
In conclusion, the Alienware 17 R2 is a very powerful notebook from Dell/Alienware that has definitely been designed for gamers and boasts some great gaming specifications. Not only does the notebook look quite impressive with its Alienware-inspired design, its touch screen and ability to use colours on the keyboard, it also comes with a powerful CPU and Graphics Card. Add in a whopping 17.3 display that is also a touch screen and you're already on your way!
Sure it may not beat the best dedicated desktop gaming systems but for portability and power, it's still a great contender. However with the price around $2498.99AUD, that may deter some users for the base model but Alienware have another trick up their sleeve with their Graphics Amplifier. As notebooks generally have a graphics card that cannot be replaced, this product basically allows you to connect a desktop graphics card that will increase the longevity of the product. So if you're looking for a powerful notebook capable of gaming then I recommended you check out the Alienware 17 R2!
Recommended!