Blu-ray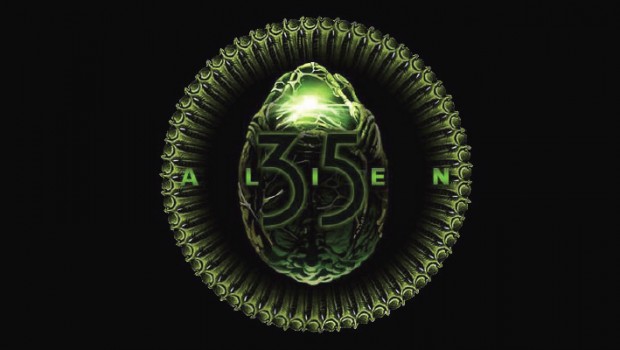 Published on September 8th, 2014 | by Admin
ALIEN CELEBRATES 35 YEARS
Limited Edition Blu-­ray™ Gift Set of the Academy Award® winning franchise to be released October 8
[Sydney, Australia] – This year marks the 35th Anniversary of Alien, Ridley Scott's 1979 Academy Award® winning futuristic suspense-thriller, utilising some of the most innovative and spectacular special effects ever filmed.
To celebrate this milestone Twentieth Century Fox Home Entertainment will release a Limited Edition Alien: Anthology Collection available from October 8.
In 1979, audiences around the world screamed in terror as Alien burst onto the big screen. Now consumers can experience all four chapters in the chilling Alien Anthology, on Blu-ray™ for the ultimate high­‐definition thrill ride!
This exclusive 35th Anniversary Edition features collectible packaging inspired by the spaceship Nostromo from the original film — plus a reprint of the original Alien comic, mini theatrical posters and all-­‐new art cards honoring the late H.R.Giger, creator of the iconic movie monster that started it all.
From the legendary first film that introduced Ellen Ripley (Sigourney Weaver) — the iron ­‐ willed warrior destined to battle humankind's greatest threat — to her shocking rebirth in Alien Resurrection, this must-own collection will leave you breathless!
Additionally this limited edition will offer consumers over 27 hours of special features across 2 additional discs, available exclusively at JB Hi-Fi.
International Alien fans can now watch behind-­the­‐scenes special features for all four Alien franchise films on Xbox, Playstation and iTunes via iTunes Extras 2.0.
Celebrating 35 years, own the original Alien on Blu-ray, DVD and Digital HD on October 8
ALIEN
1979 THEATRICAL VERSION & 2003 DIRECTOR'S CUT
The terror begins as the crew of the space-­tug Nostromo responds to a distress signal from  a desolate planet, only to discover a deadly life form that breeds within human hosts.
ALIENS
1986 THEATRICAL VERSION & 1991 SPECIAL EDITION
After drifting through space in hypersleep for 57 years, the only survivor from the first Alien encounter accompanies a team of Colonial Marines back to LV-‐426…and this time it's war.
ALIEN 3
1992 THEATRICAL VERSION & 2003 SPECIAL EDITION
Ripley crash­‐lands on Fiorina 161 — a bleak wasteland inhabited by former inmates of a maximum ­‐ security prison — but an Alien was aboard her craft…and the body count begins to mount.
ALIEN: RESURRECTION 1997 THEATRICAL VERSION & 2003 SPECIAL EDITION
It's been 200 years since Ripley made the ultimate sacrifice, but now a group of scientists  has cloned her — along with the Alien queen inside her — hoping to breed the ultimate weapon.