Blu-ray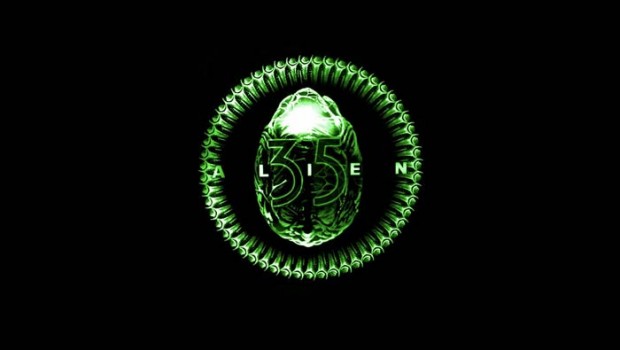 Published on October 7th, 2014 | by admin
Alien Anthology Blu-ray Review
Summary: Alien Anthology on Blu-ray is a must have collection for any sci-fi fan!
Alien Anthology
Film Genre – Sci-Fi
Label – 20th Century Fox
Audio – English (Dolby Digital 2.0)
Region Coding – B (Blu-Ray)
TV Standard – PAL
Rating – MA15+
Primary Format – Movies/TV – Blu-Ray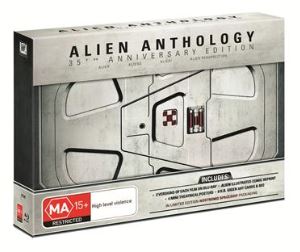 Celebrate the 35th Anniversary of Alien on Blu-ray, DVD & extended cut Digital HD Edition on October 8th
2014 is the 35th anniversary of the film Alien which spun an additional three films in the franchise and became one of the most popular sci-fi franchises in the 20th century with its cleverly written story lines that are still being enjoyed today. Given that it's the birthday of Alien, 20th Century Fox have released the definitive Alien Anthology on Blu-ray that collects all four films which include both the theatrical versions and director's cut to make this the ultimate edition of this franchise. This anthology also includes a wide variety of special features plus a reprint of the original "Alien" comic and all-new collectible art cards as a tribute to the late and great H.R. Giger whose designs helped spawn this franchise into what is today.
Although the films have been reviewed many times (including this site), I'll briefly give an oversight of each film and give my opinions of what worked and what didn't. Of course, the film that made it all happen was Alien which not only spawned three additional films but it led to the creation of novels, comics and video games all based on the alien known as the Xenomorph. The Xenomorph is a endoparasitoid extraterrestrial species whose queen has the ability to cross-infect a variety of species in order to create hybrid and more powerful offspring than itself. Once a human has been infected by this creature, it always results in death for the host which is the primary premise behind this series. These offspring also become deadly creatures who not only protect the queen but ensure that their species survives through evolution.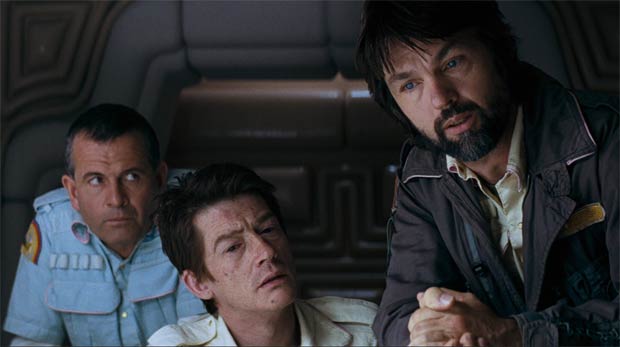 ALIEN
In space no one can hear you scream. The terror begins when the crew of a spaceship investigates a transmission from a desolate planet, and discovers a life form that is perfectly evolved to annihilate mankind. Sigourney Weaver stars as the iron-willed Ripley, who is destined to battle the galaxy's ultimate creature. This 1979 film directed by Ridley Scott is by far the best film in the franchise due to the amount of tension that is built throughout the movie when the spacecraft known as the Nostromo receives a distress call from an unexplored planet. The movie was also written by Dan O'Bannon and Ronald Shusett who really set down the foundation for this franchise that was turned into a hit thanks to Sigourney Weaver as Ripley, a Warrant Officer onboard the USCSS Nostromo that along with her crew, are awakened 10 months prematurely from hypersleep due to the distress call from the planet known as LV-426.
However while exploring the mysterious craft, a small alien attaches itself to one of its crew members who unbeknown to the crew is actually impregnating the host. Without spoiling the film any further, the alien soon grows to maturity and systematically starts to hunt the entire crew down. Director Ridley Scott does an amazing job at installing fear and suspense into the audience and this movie is still one of the most nerve wrecking movies that I have ever seen. The original movie also contains a bevy of professional actors that include Sigourney Weaver as Ellen Ripley and John Hurt as Kane, with a small supporting cast that include the very talented Tom Skerritt, Ian Holm, Veronica Cartwright, Harry Dean Stanton and Yaphet Kotto.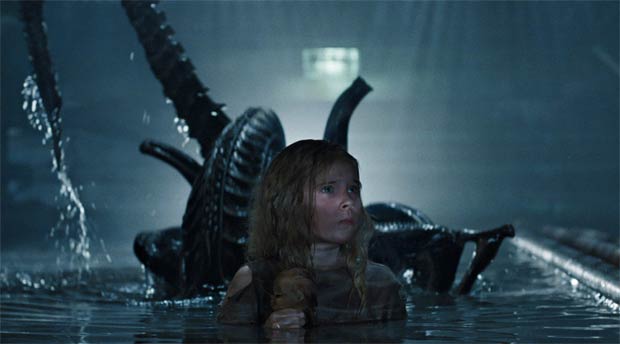 ALIENS
This time it's war! In this action-packed sequel to Alien, Sigourney Weaver returns as Ripley, the only survivor from mankind's first encounter with the monstrous Alien. Her account of the Alien and the fate of her crew are received with skepticism- until the mysterious disappearance of colonists on LV-426 leads her to join a team of high-tech colonial marines sent in to investigate. Set half a decade later, Aliens still keeps the theme of the Xenomorph but director James Cameron turns the film into an action blockbuster that revolves the Colonial Marines and Ripley as their "consultant" who has been asked to return to LV-426 which has now become a human colony who are no longer responding to communications.
With a similar premise to the first film, there is now a nest of aliens and one by one, each marine is killed. The main difference in this film besides the great action sequences is that Ripley forms a mother/daughter relationship with a surviving colonist called Rebecca 'Newt' Jorden (Carrie Henn) and of course, the great clichéd and comedic dialogue from the marines, especially Michael Biehnn as Corporal Hicks and Bill Paxton as Private Hudson.  Sure, the movie did lose some of the tension from the first film but the special effects were amazing and it's still one of the best action sci-fi films to date.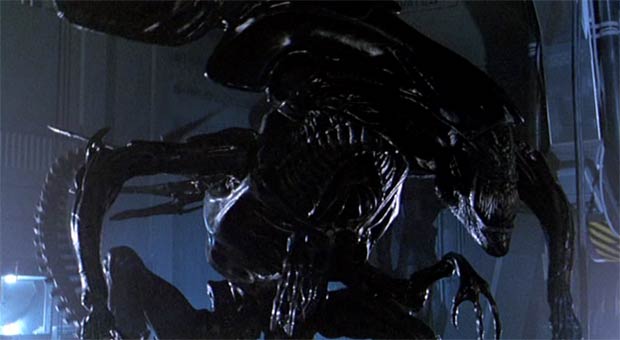 ALIEN 3
Lt. Ripley (Sigourney Weaver) is the lone survivor when her crippled spaceship crash lands on Fiorina 161, a bleak wasteland inhabited by former inmates of the planet's maximum security prison. Ripley's fears that an Alien was aboard her craft are confirmed when the mutilated bodies of ex-cons begin to mount. Without weapons or modern technology of any kind, Ripley must lead the men into battle against the terrifying creature. And soon she discovers a horrifying fact about her link with the Alien, a realization that may compel Ripley to try destroying not only the horrific creature but herself as well.
Alien 3 directed by David Fincher strays away James Cameron's former epic and returns viewers to a more subtle thriller that is a cross between Alien meets music video. Although the survivors of Sulaco destroyed the Alien menace in the previous instalment, their thorough sweep of the vessel failed to locate an alien egg that was laid by the alien queen. Not only did this alien hatch but it also destroyed key components aboard that star craft that led to the deaths of Newt and Corporal hicks who were suspended in cryogenic pods. Crashing upon the prison planet of Fiorinia 161, Ripley (Sigourney Weaver) is once again the sole survivor of this alien menace. Joined by Weaver are a plethora of talented actors that include Charles S. Dutton, Charles Dance, Brian Glover and Lance Henrikson who are just a few of the stars that grace this film. Unlike Aliens, this movie involves only one deadly alien that runs rampant upon the religious denizens of Fiorinia 161. Although the original theatrical cut was butchered by the films producers, viewers can now experience the director's cut that actually improves the movie as a whole.
ALIEN: RESURRECTION
A group of scientists has cloned Lt. Ellen Ripley, along with the alien queen inside her, hoping to breed the ultimate weapon. But the resurrected Ripley is full of surprises for her "creators," as are the aliens they've imprisoned. And soon, a lot more than "all hell" breaks loose. To combat the creatures, Ripley must team up with a band of smugglers, including a mechanic named Call (Winona Ryder), who holds more than a few surprises of her own. Alien Resurrection is the final instalment of the Alien legacy that returns Sigourney Weaver two hundred years later into her role as Ellen Ripley. Ripley may have died in the previous movie but through the wonders of genetic technology and alien DNA, Ripley returns as the ass kicking chick to help liberate mankind from this alien threat.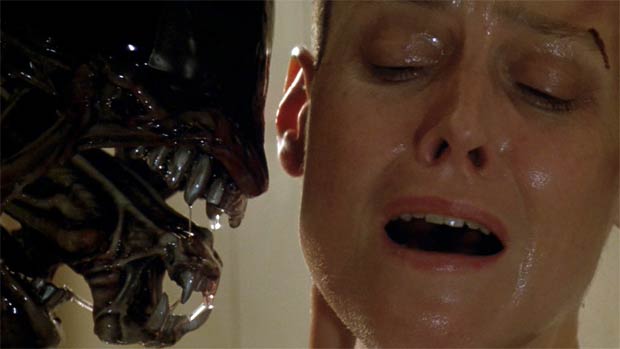 The movie is directed by French director Jean-Pierre Jeunet (City of Lost Children) who does a wonderful job of transforming the script Joss Whedon (creator of Buffy the Vampire Slayer) into another entertaining saga of Aliens. The company may be long gone but this time the military has decided to take advantage of alien DNA in an attempt to create and train these deadly aliens as soldiers. Unfortunately for the denizens of this hidden military science vessel, playing with aliens has never been considered a good idea. Probably one of the most strongest cast of actors since the first movie, Alien Resurrection features some strong performances by the beautiful Winona Ryder, the extremely talented Dominque Pinon and of course Ron Perlman, Gary Dourdan, Michael Wincott, Kim Flowers, Dan Hedaya and Brad Dourif. Alien Resurrection works so well because not only does it use an American/French cast of actors but unlike the other movies, does not try to take itself too serious. This is probably my third favourite movie of the entire Alien series as it features some amazing action scenes, some humorous anecdotes and of course some extremely vicious alien critters.
Video & Audio
The transfer to Blu-ray for all four films is quite impressive and as each movie progresses, the quality gets better and better. Given that Alien was filmed in 1979, I must admit that I was pleasantly surprised at the video quality. Sure, it does look a little dated in terms of its late 70's appearance but the transfer really addresses any quality issues. Aliens also looks brilliant on Blu-ray as does Alien 3 and finally Alien: Resurrection which is easily the best film in terms of video quality for this release. Audio boasts perfect levels with crisp dialogue and four killer soundtracks that really pays homage to this franchise due to its emotional intensity.
Special features
Audio Commentary by Director Ridley Scott, Cast and Crew
Audio Commentary by Ridley Scott (Theatrical Version Only)
Introduction by Ridley Scott (Director's Cut Only)
Final Theatrical Isolated Score by Jerry Goldsmith
Composers Original Isolated Score by Jerry Goldsmith
Deleted and Extended Scenes
Final Thoughts?

If you have never seen any of the Alien films before but you're a fan of sci-fi with a touch of horror, than I strongly suggest you check out this release because it features some exceptional storytelling that has led to some other films (although not as impressive as Alien) like Prometheus and Aliens vs Predator. In the end, the Alien Anthology gives people an accessible collection of one of the best sci-fi franchises to date which really celebrates the 35th anniversary of Alien well and if you're a purist, than check out the massive Alien Anthology 35th Anniversary Edition.

Recommended!