Comics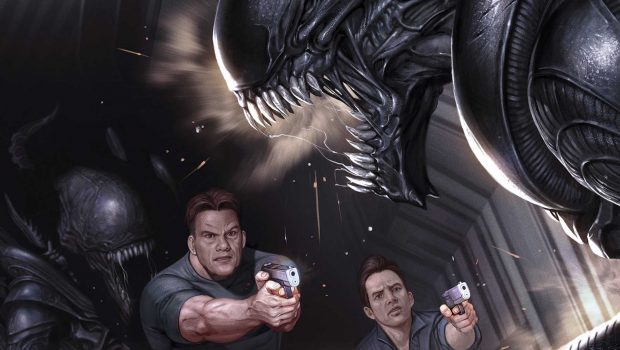 Published on June 28th, 2021 | by Richard Banks
Alien #4 Review (Marvel Comics 2021)
Summary: Cruz and co continue their mission deeper into the infested Epsilon Station
Alien #4 can't match the visceral, claustro horrors of the previous issue, but what it lacks in guttural scares, it makes up for in great pacing, decent dialogue and tantalising story progression.
And who doesn't like entering an Alien hive? Which is the main plot point of the issue, with Cruz leading his ever-decreasing squad deeper into Epsilon Station's twisted Xeno-infested bowels. 
We make big strides in this issue to push the story forward, with some of the biggest reveals yet. Despite being much lighter on action, there's a briskness to the pacing that helps elevate the danger the characters are in. Bishop's matter-of-fact android personality also makes a great juxtaposition to Cruz's serious, tired soldier disposition and I really enjoyed the instructions between the two.
I'm still really invested in Marvel's first dip into the franchise, but I'm starting to get worried about where this series is going. How long it can carry on with the 'infested space facility' shtick still remains to be seen, but for now, I'm just going to enjoy the ride.