Comics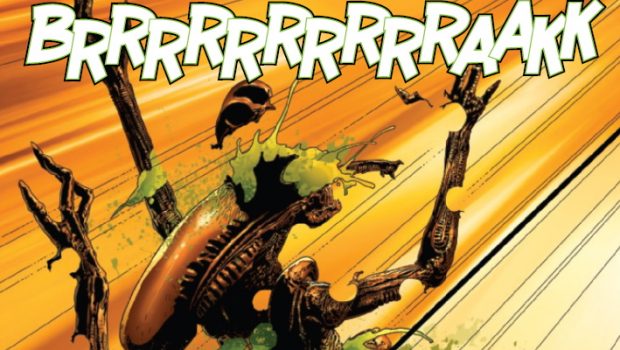 Published on May 3rd, 2022 | by Tim Chuma
Alien #11 (2021) Review
Summary: A bit too far into the story to really pick it up now. Worthwhile if you are prepared to go back and read the rest of the plot.
The surviving spinners flee to what they think will be their salvation, but will it really be what they are expecting?
This storyline has almost finished so maybe not the best to start at this point. There is still a lot of action in it and a lot of double-crosses but it was difficult to work out who was what in this.
The story is set in the next century after the events of Alien and Aliens and seems to be on its own timeline. There are hints of some higher power at play with the synthetics vs humans angles but that would be something you need to go back into the series to explore.
Still worth a look if you are interested but expect to have to go back and read the previous entries in the series to work out what is going on.
Comic details:
Writer: Phillip Kennedy Johnson
Penciler: Salvador Larroca
Cover Artist: Marc Aspinall
Publisher: Marvel
Published: April 27, 2022