Comics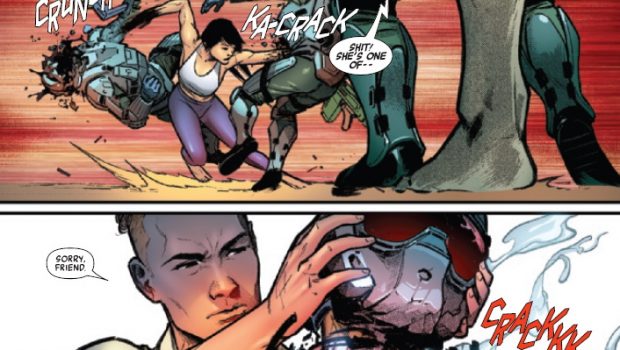 Published on September 12th, 2022 | by Tim Chuma
Alien #1 (2022) Review
Summary: It is only setting up the story so it is allowed to be a bit slow. Maybe come back to this one later.
Set quite a few years after the events of the movies a group of synthetic beings live by themselves on a backwater planet, just the way they like it. One day a bunch of special forces turn up to attack them but want them taken alive. They manage to turn the tables but someone from their past turns up and asks for a favour from them. It turns out due to a nuclear accident a billion lives are at risk and the only thing that can help is on a planet that was used as an "off the books" research facility and is now overrun by xenomorphs.
I know every time they start a new storyline they need to set it up but it feels like this one has been done before as in it actually has several times. They have tried to raise the stakes for this one but I am not sure if it will be the same as the synthetics may get damaged enough to be inoperative but they don't actually "die".
Will have to see if I keep following this one or just dip in and out of it like I have done with previous series. Maybe wait until more of the series comes out and then come back and read this one.
Comic details:
Writer: Phillip Kennedy Johnson
Penciler: Julius Ohta
Cover Artist: Bjorn Barends
Publisher: Marvel
Published: September 07, 2022