Interviews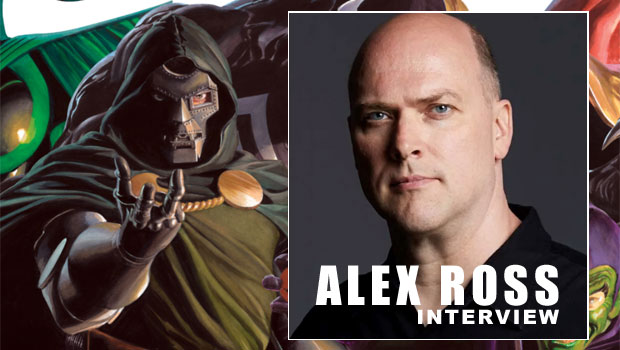 Published on October 20th, 2023 | by Andrew Bistak
ALEX ROSS INTERVIEW: THE ALEX ROSS MARVEL COMICS SUPER VILLAINS POSTER BOOK
We catch-up with artist Alex Ross to talk art and his new book, THE ALEX ROSS MARVEL COMICS SUPER VILLAINS POSTER BOOK
Welcome to Impulse Gamer Alex! So what or who are you currently painting?
I am currently painting covers for the Fantastic Four, Thor, and Doctor Strange.
Growing up, what drew you to comics?
Comics are the coolest thing to me and always have been.  I may have seen my first superhero as a guy wearing a Spider-Man costume on a PBS kids show, but it drew me in, and I wanted to get his comic.  I was already drawing a lot at age 3, so being drawn to visual storytelling was suited to me.
Your photorealistic artwork made the world take notice of comics again: how did you perfect this style Alex?
I trained for it.  It helped to have art classes in high school as well as doing art all the time on my own, but attempting art school made the reach of what I could do grow dramatically.  I always wanted to learn painting, and the school environment gave me the tools, models, and education to hone my skills.  To pursue realism, I benefited from an illustrator's curriculum that taught people how to do that.
What do you call this style of art?
Just realism, or painted realism.  I think of "photorealistic" as more exacting and clearly able to fool the eye.  I can't always do that.
So who is your favourite Marvel character and why?
Probably Captain America.  I like the broad-chested burly hero who leads and is the moral barometer of what the other heroes look to.  I'm always drawn to the reliable guys like Mr. Fantastic and Cyclops, who take pains to pull all of the "personality" characters together.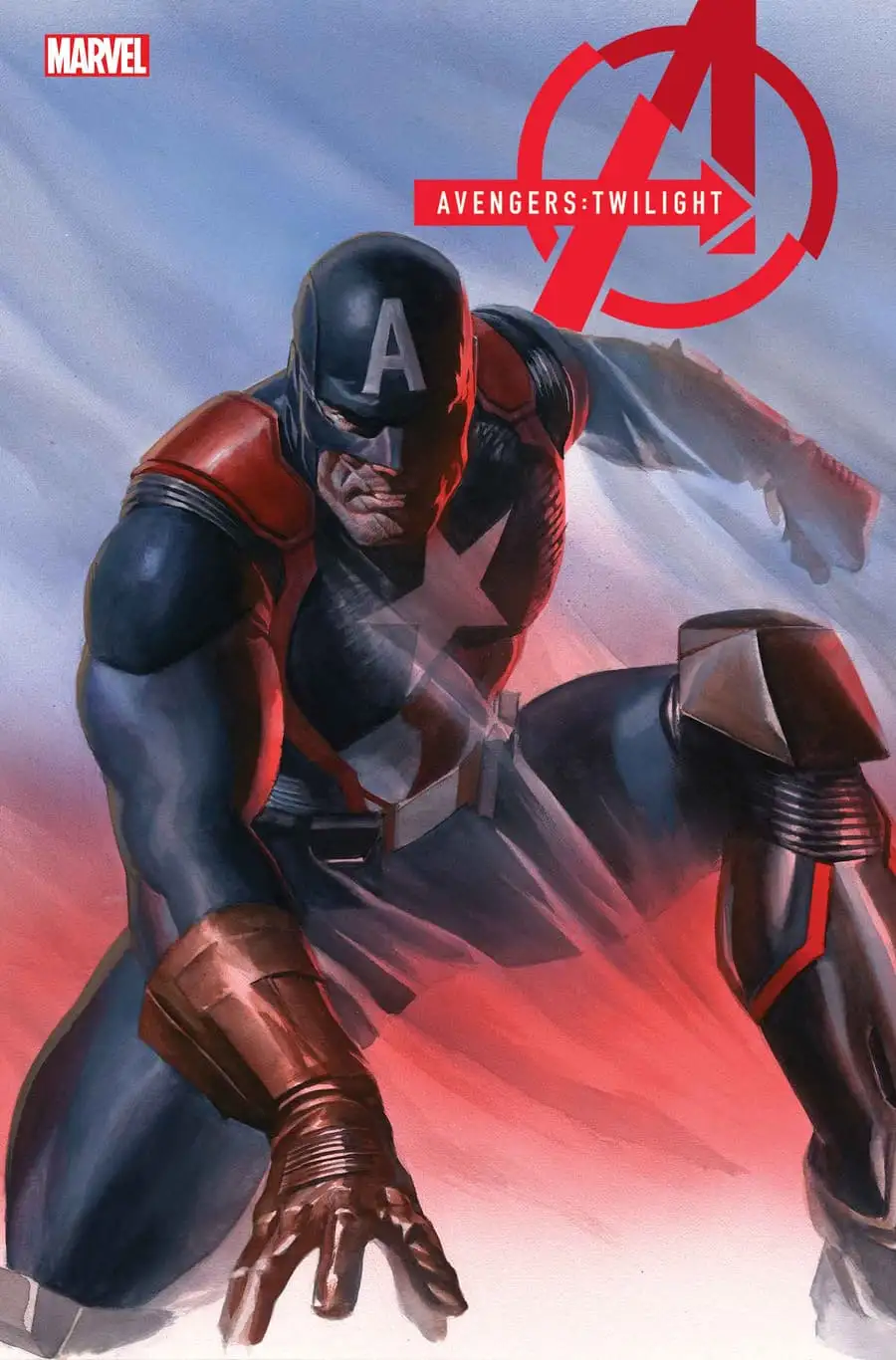 What about Marvel super villain?
Doctor Doom is a lot like a tragic hero because he is trying to do something big with his schemes; he's just not necessarily considerate of everyone else.
Speaking of villains, tell us a little about your new poster book, THE ALEX ROSS MARVEL COMICS SUPER VILLAINS POSTER BOOK?
This is a follow-up project to the first heroes-only "Alex Ross Marvel Comics Poster Book."  I was asked to make more of these type of portraits by Marvel because they can be used for variant comic covers and other product uses like the villain poster book.

In the book, who are your top three favourite super villains and why?
I love Hela for having a fantastically elaborate Jack Kirby costume design on a giant woman who towers over most of the other heroes and villains.  The Lizard is a great, simple Steve Ditko movie monster-like design that I wanted to present like he did the character.  Lizards have no teeth, so I wanted to represent that.  Electro, another Ditko design, is clearly a guy in an outrageously conceited costume.  His classic villain presentation shows the fun of comics and reinforces that all the best villains have to wear green.
Which super villain is the most challenging to paint and why?
Doctor Octopus, because the size of these individual paintings was a couple of feet high or so, and Doc Ock's arms presented a challenge of depicting their reach across a huge piece of paper.  Painting their mechanical detail was no fun, either.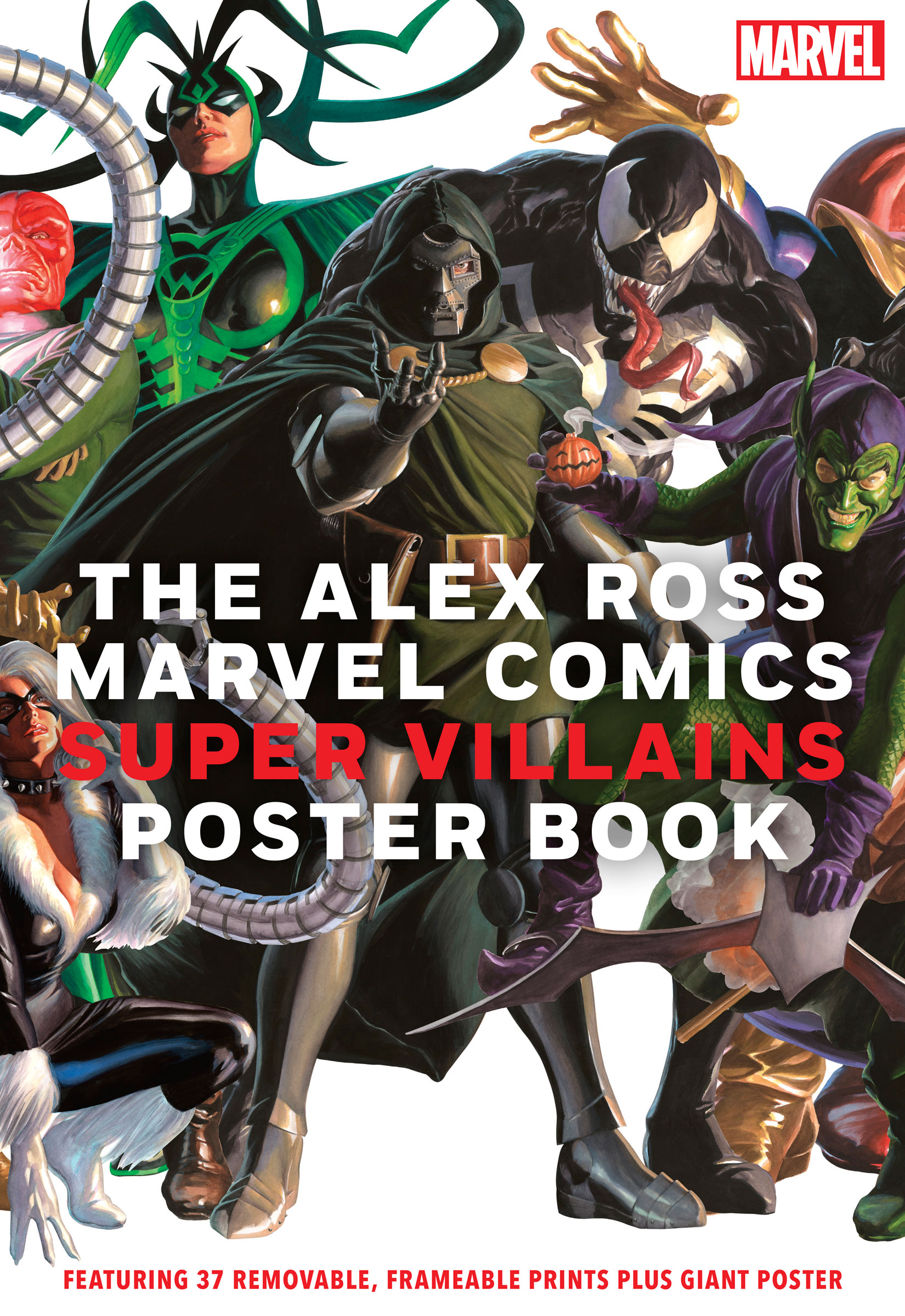 How did you pick the characters to be showcased in this book?
I was selecting the villains who had the largest impact over the years. Many of those were introduced in the sixties, and quite often they were Spider-Man's enemies.  The poster books wound up being a popularity contest for which I was the only judge.
Golden Age, Silver Age, Bronze Age and Modern Age: Why do you think the Silver Age costumes are still the definitive versions of these characters?
Simplicity.  The complex elaborate costumes we often see today don't make the same impression.  There is probably something to whether or not a kid can draw them, as to what works on a subconscious impact level.
If you could pick one dream comic character to work on… who would it be and what would the story be about?
Haven't I worked with just about every known comic property in the last thirty years?  I would think I've done it by now, since my career reads like a child's wish list of characters they'd like to draw.
Lastly Alex, what does the rest of 2023 and 2024 hold for you?
The reminder of this year and the next may involve my returning to a new story project with full writing and art chores by me.
ABOUT THE ALEX ROSS MARVEL COMICS SUPER VILLAINS POSTER BOOKFrom renowned, multi-award-winning comics artist Alex Ross, the companion volume to The Alex Ross Marvel Comics Poster Book—an all-new poster collection of the greatest villains from Marvel Comics.From Abomination to Venom, all your favorite Marvel Comics super villains are featured in this exclusive collection of painted portraits by Alex Ross—one of the most respected and influential artists working in comics.The Alex Ross Marvel Comics Super Villains Poster Book is the first-ever collection of these stunning and dynamic portraits and includes 37 ready-to-frame, removable art prints, as well as an all-new introduction and commentary by Ross, preparatory sketches and ancillary illustrations, and a bonus four-page gatefold featuring all 37 iconic portraits. These villainous posters showcase Marvel's rogue's gallery as you've never seen them before, painted in the award-winning, breathtaking style that has made Ross famous.
For more information on the THE ALEX ROSS MARVEL COMICS SUPER VILLAINS POSTER BOOK or to purchase, please visit https://www.abramsbooks.com/product/alex-ross-marvel-comics-super-villains-poster-book_9781419770463/
And to check out Alex's amazing art at  https://www.alexrossart.com/ – another must visit site