Hardware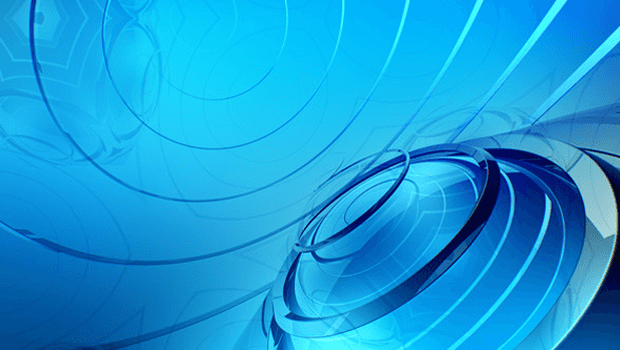 Published on September 10th, 2019 | by Admin
Alcatel's New 3T 10 Tablet And Audio Station Delivers Hands-Free 2-in-1 System At Attractive Price
Alcatel has announced the Australian availability of its 3T 10 Audio Station, a new 2-in-1 system featuring a 10-inch tablet and full-sized speaker dock with Fast-Access Display, portable design and handy connectivity. Unveiled earlier this year at Mobile World Congress (MWC), the Alcatel 3T 10 Audio Station is available from today via Telstra stores and delivers impressive features for a low $324 price tag.
The Alcatel 3T 10 Audio Station features a 10-inch immersive high-definition screen and dual front speakers to provide an impressive cinematic entertainment experience at home or on-the-go. Equipped with an onboard 4,080mAh battery, that experience can last up to eight hours.
The device is powered by Android 9.0 Pie and also includes Google Assistant pre-installed. The Alcatel 3T 10 Audio Station, has an optional lightweight speaker that connects to the device to achieve even more powerful sound, and also acts as a stand, for total hands-free control. With three built-in microphones, use voice to access your content and answer questions and more from up to 3m away thanks to the DSP voice recognition feature. Play movies or music, answer questions, receive step-by-step recipe instructions and much more. Paired with the lightweight Audio Station, enjoy up to seven hours of non-stop music.
"The Alcatel 3T 10 Audio Station is a highly sophisticated 2-in-1 Tablet and speaker. The feature-rich, versatile device, is definitely an attractive option for Australians looking for a tablet that provides voice recognition, movies for the kids, and total hands free control for a busy household." said Sam Skontos, Regional Managing Director, Alcatel Mobile. 
The Audio Station comes with a 3.5mm auxiliary port, Micro-USB and microSD card reader so you can play audio from any external media players. 
SMART 2-IN-1 SYSTEM
The compact, detachable design of the Alcatel 3T 10 with Audio Station lets you easily take them on the go and unite them in your home at the end of the day. Lightweight at a total 868 grams with low battery consumption providing up to eight-hour tablet life and up to seven-hour audio station life.
HANDS–FREE GOOGLE ASSISTANT
The Alcatel 3T 10 is always at your call with Google Assistant to make your life easier. Multitask hands-free with far-field DSP voice recognition up to three meters, voice broadcasting and interruption capabilities. Offering hundreds of home-related actions this bold AI feature, powered by Android™ 9.0 Pie, means you can pair it with smart home devices to adjust the lights, control the temperature and more. Make calls, ask questions, play movies and music, create shopping and to-do lists, receive step-by-step recipe instructions, hear the latest news and more. 
DYNAMIC AUDIO
Escape into your favourite movies, music, games and more with dual front speakers and double bass enhancement units for deep distortion-free sound up to seven hours. Its full frequency response accurately produces a full range of bass, mid and treble tones for crisp, quality audio.
FAST-ACCESS DISPLAY
Get all the information you need in a glance and access your favourite tools hands-free with Fast-Access Display. Mount Alcatel 3T 10's expansive HD screen to your Audio Station for instant access to your news, weather forecast and effortless multitasking
FACE KEY
Opening your tablet has never been easier with Face Key. It uses a 30 degree detection radius and 106 key points to provide you immediate access in a glance, so you can start enjoying what you're passionate about instantly.
INCLUSIVE CONNECTIVITY
Conveniently play audio from any external media player with the highly versatile Audio Station. It can connect to up to two Bluetooth devices at once at a 10-meter range and also offers a 3.5mm auxiliary port, Micro-USB and Micro SD card reader. Boasting up to seven-hours station life, you can enjoy quality cordless audio for hours.
PORTABLE BASS BLUETOOTH SPEAKER
Boost the bass with a powerful audio station. Two speakers and double bass enhancement units give you deep sound. Take the party wherever you go longer with the station's up to seven hours of play in a lightweight frame. Easily connect it to a variety of devices with its 10-meter range Bluetooth, Micro SD card reader or AUX port and enjoy. 
Key Specifications
Tablet
10" IPS 800 x 1280 pixels
2MP Front and Rear Cameras (Interpolated to 5MP), 2P lens
Video capture: 720p @30fps
2GB RAM +16GB ROM and supports MicroSD card up to 128GB
Quad-core Processor
Voice Recognition
2 Audio Speakers
Android 9 Pie
4080mAh Battery providing up to 8 hours of use
Weight 455 grams
3 microphones
Noise cancellation
3.5mm jack (built-in)
Google Assistant
4G
Face Key
Accelerometer and GPS

Bluetooth Speaker
INTERFACE Micro USB
LED charging indicator
Pogo-pin (8 pieces)
Supports 5V1A 3.5mm Audio Jack (AUX IN)
Speaker 2000mAh Battery
2*5W (Dual Speaker)
Up to 7 hours battery time
Micro USB
Weight 413 grams
Pricing and Availability
The Alcatel 3T10 Audio Station is available now from Telstra for RRP$324 AUD.