Hardware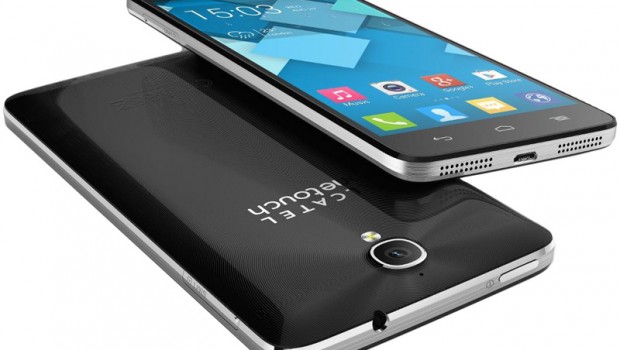 Published on March 2nd, 2015 | by admin
Alcatel ONETOUCH rocks the Smartphone world with IDOL 3 release featuring top-line technology
BARCELONA, Spain, March 1, 2015 – Mobile World Congress, ALCATEL ONETOUCH's new IDOL 3 smartphone is packed with best-in-class components and software, designed with partners who are leaders in their fields. Award-winning JBL audio with two front-facing speakers and Clari-Fi technology. Technicolor Color Enhance technology. And a 13-Mpxl rear camera with a next-generation sensor. Plus, an IDOL 3 exclusive feature: it is 100 percent reversible, so users can grab their phone upside down and the IDOL 3 user interface automatically adjusts. 
Rock Your World Upside-down IDOL 3 rocks even upside-down. The interface that always rights itself. Even while executing a kickflip on the goofyfoot. Or rummaging in a purse filled with makeup and files from work. Pick up the phone any which way: it's 100% reversible. Answer a call, surf the Web, take a photo and mix tunes right-side up or upside down. No matter which direction users are heading, their display will always be looking right at them. 
Pump Up the Volume – JBL Audio An impromptu beach party. Hanging in the park with friends. A sparsely furnished loft. Somebody needs to make some noise! IDOL 3's tailor-made, award-winning JBL audio with Clari-Fi technology gives users the power of professional hi-fi audio components in the palm of their hands, to play their own music or stream tracks over the airwaves. The two (yes, two) front speakers provide a 3D, surround-sound experience. With the ONETOUCH MIX music application, audiophiles can mix the tracks themselves or let the app do it, using either downloaded or online tunes. IDOL 3 is primed to party. Anytime. Anywhere. 
Hit Me With Your Best Shot  Clubbing downtown. A street scene at night. An indoor gathering with friends. IDOL 3 has got the shot. A high-resolution, 13-Mpxl rear camera with a large aperture for low light. A front camera with a wide (84°) viewing angle for selfies that include the whole gang. Fast Face Focus software detects faces in 0.26 seconds. Sharp HDR real-time video at 30 frames per second. Auto Scene Detection automatically adjusts contrast, exposure and colors to provide the best shots every time, under every circumstance. 
I Can See Clearly Now  Check the score. Read that text message. No squinting necessary, even in bright sunlight. Technicolor Color Enhance technology offers superb color rendering. The high-definition screen gives users perfect visibility from all angles and its increased luminosity furnishes crystal-clear outdoor readability, even under bright sunlight. That's what you might call a win-win situation. 
A Tech-Stacked Deck The ultra-slim smartphone is available in two sizes, 4.7″ and 5.5″. It comes equipped with dual hi-fi speakers, a 13-Mpxl rear camera, a large aperture for shooting in low light and a sensor that enables the camera's lightning responsiveness. The 4.7″ model has a quad-core CPU and HD screen; the 5.5″ has an octa-core CPU and a full HD screen. Both offer 4G LTE connectivity. Both run on Android L. IDOL 3 features a symmetrical design for complete reversibility. 
Quotes
"We held nothing back when we were designing the new IDOL 3. The premium features go head to head with the best in the industry and set a new performance standard," said Dan Dery, Chief Marketing Officer, Alcatel ONETOUCH. 
"We are very excited about the launch of the IDOL 3, powered by the Qualcomm Snapdragon 615 processor. The Snapdragon 615 processor is designed to deliver an exceptional mix of great user experience and strong performance with a 64-bit CPU, incredibly fast 4G LTE connectivity, crisp video and long battery life. We are proud to work with ALCATEL ONETOUCH to bring the richness of the Snapdragon mobile experience to a wide range of consumers with the IDOL 3," said Raj Talluri, Senior Vice President of Product Management, at Qualcomm Technologies, Inc.  
"More and more people listen to their favorite music through compressed music files via their mobile phone. At JBL we want the quality of the music to be the way the artist intended it. Harman's Clari-Fi technology automatically restores audio quality of compressed files. The new IDOL 3, featuring award-winning JBL audio with Clari-Fi technology, now provides the best possible sound quality for the listener," said Michael Mauser, President of HARMAN Lifestyle Division.