Hardware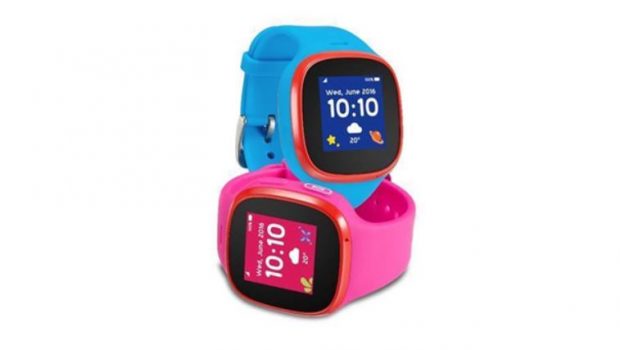 Published on March 6th, 2019 | by Admin
Alcatel MOVETIME Family Watch Gives Parents Peace Of Mind While Giving Children the Independence They Want
SYDNEY, Australia – March 6, 2019 – Alcatel Mobile has today announced the availability of the Alcatel MOVETIME Family Watch 3G (MT30), to help Aussie parents stay connected with their children. Available exclusively through Vodafone Australia, the new cellular-connected watch is a fun, daily companion, that enables children to call or message their parents and friends while also providing accurate location tracking and geo-fencing capabilities. Through the dedicated TCLMOVE app, parents can view their child's whereabouts, contact the device, and customise which features their child can access.
Aussie parents most commonly give children their first phone in primary school, with a recent study by Environmental Health revealing the median age for a first smartphone is 8 years. The study found that the driving factor in giving children their first phone was as simple as parents wanting to be readily able to contact their child.[1]
"As a father, I'm passionate about the launch of the Alcatel MOVETIME Family Watch 3G as it helps give children the independence they crave, and parents the peace of mind they need. It takes away the pressure of giving your child their first smartphone so young, and provides them with a device that's easy and safe for kids to use," said Sam Skontos, VP and Regional Managing Director of Alcatel South-East Asia and Pacific.
"At Vodafone, we believe in giving our customers choice to connect the way that they want. In a world where technology is rapidly evolving, we're always on the lookout for new and innovative products and services to give our customers. 
We're proud to be the exclusive stockist of the Alcatel MOVETIME Family Watch which is available to purchase outright or on our no lock-in contracts. Parents can spread out the cost of the watch across 12, 24 or 36 months with a $10 wearable plan which includes unlimited talk and text and 1GB data," said Ben McIntosh, Chief Commercial Officer Vodafone Australia.
Fun, easy-to-use functions
The Alcatel Family Watch features a colourful touchscreen that is easy for young children to use. They can add friends through Bluetooth, send funny emoji icons and messages, and make and receive calls to designated contacts. The Alcatel Family Watch also provides children with a to-do list and reminder function that makes everyday life easier for parents by teaching time management and flagging important dates or appointments.
Thoughtful and durable design
Ergonomically designed, the Alcatel Family Watch comes with the ability to change watch faces and wristbands. The cellular connected device allows parents and children to exchange voice messages and calls, with up to two days of battery life on a single charge. The Alcatel Family Watch is also IP67 rated, water-resistant (up to one metre in static water for up to 1 hour) and dust-proof.
Parental peace of mind
The Alcatel Family Watch includes a variety of location features, providing indoor and outdoor positioning, two-way calling, and geofencing, thanks to the integrated GPS capabilities on the Snapdragon Wear 2100 platform. The SOS button on the watch enables the device to call for help in an emergency and be located with superior accuracy, while the geofence feature can send alerts when their device exits a pre-set safe zone. Parents are also able to view their child's device whereabouts throughout the day via the dedicated app, and contact the device.
Specifications
3G Connectivity
Bluetooth
IP67 rated
Water-resistant (Up to 1 meter of static water for up to 1 hour)
Dust-proof
Qualcomm® Snapdragon™ Wear 2100
GPS tracking via TCLMOVE App (iOS and Android)

Pricing and availability
The Alcatel MOVETIME Family Watch (MT30)3G is available exclusively in-store and online with Vodafone for $180.
Vodafone's no lock in contracts allow customers to purchase the Alcatel MOVETIME Family Watch 3G and pay for it with flexible payment terms – spreading the RRP of $180 over 12, 24 or 36 months. The $10 wearable month-to-month plan comes with unlimited talk and text and 1GB data.
[1] Bhatt, Chhavi Raj et al. "Use of mobile and cordless phones and change in cognitive function: a prospective cohort analysis of Australian primary school children" Environmental health : a global access science source vol. 16,1 62. 19 Jun. 2017, doi:10.1186/s12940-017-0250-4