Hardware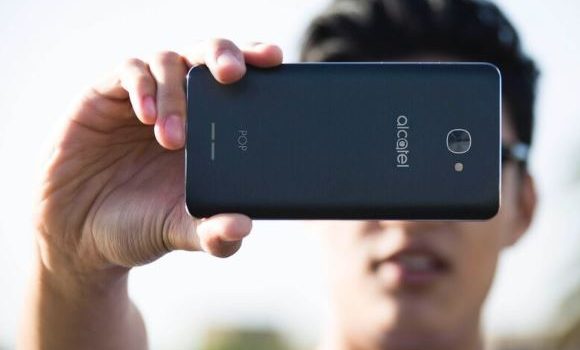 Published on July 7th, 2016 | by admin
Alcatel launches POP 4 – a Stylish Smartphone at an Incredible Price
Sydney, Australia, July 7, 2016 – Leading lifestyle-driven global mobile and tablet brand alcatel, has today announced that the POP 4 (5") Smartphone is available nationally across all Optus stores and online. Created with tech-savvy millennials and Gen Z in mind, the POP 4 (5") offers premium features, slim design and its 5-inch screen can be colour customised to suit any mood or outfit.
"We're excited to be launching the POP 4, a smartly priced smartphone which truly epitomises the millennial way of life – its dynamic, fun, and reflects individual personality and style," says Sam Skontos, Vice President and Managing Director of alcatel, ANZ, Singapore and Pacific. 
Fashionable with superior design.
The sleek ALCATEL POP 4 (5″) with its curved design and generous 5-inch display is a mobile phone with good looks that you'll enjoy every day.
Flawless Selfies Every Time.
An integrated flash both front and back compliments the 5 and 8-megapixel front and rear cameras, with ultra-fast focus and large 84-degree sensor delivering bright shots for flawless selfies day or night.
Colour Match Your Mood.
For the ultimate custiomisable experience, the POP 4 (5") features built-in apps such Colour Catcher. Users can snap any colour, texture or surface and repurpose it as the phones theme and wallpaper, turning it into an extension of their personality or ever-changing mood – depending on the day!
Made for Music
The ALCATEL POP 4 (5") comes standard with JBL headphones. Coupled with the OneTouch Music feature enabling users to mix songs and add effects, the POP 4 delivers a quality music experience.
Performance to Party.
Running on the Optus 4G network, the POP 4 (5") offers fast browsing and gaming. Its 2500 mAh battery ensures longer life of up to 8 hours talk time and a whopping 400 hours standby. Quick charge function, means consumers can charge their battery to 50% in 30 minutes.
The Alcatel POP 4 (5") smartphone is available now in Dark Grey via Optus for RRP$119.
Key features:
Android Marshmallow 6.0 operating system
5-inch high definition display
1.1GHz Quad-core
1GB RAM; 8GB internal memory; 4GB end user memory
Expandable MicroSD memory up to 32GB
8MP rear camera; 5MP front camera with integrated flash both front and back
Bluetooth, Wi-Fi enabled
Micro SIM compatibility
2500mAh battery capacity
400 hours standby; 8 hours talk time; 7 hours' audio playback