Hardware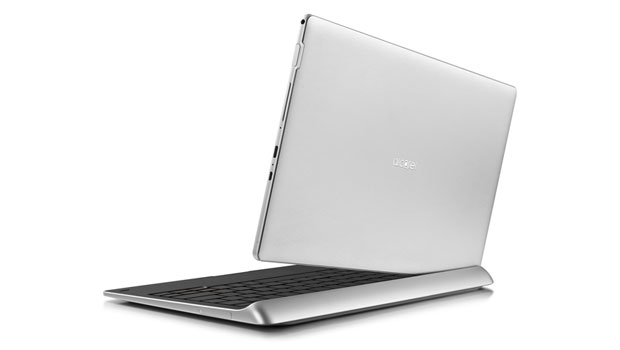 Published on February 27th, 2017 | by Admin
Alcatel Introduces PLUS 12, a Market Leading 4G Connected Tablet
Puts a powerful mobile office in your hands
Introducing the leading 4G connected tablet to the market, Alcatel today launched its new PLUS 12 device at Mobile World Congress. Powered by Windows 10, PLUS 12 is the perfect mobile office for the busy person who needs to get things done while enjoying the moment. It has a crisp 12-inch full HD display, a sleek and modern design aesthetic, and all the features you need for maximum productivity wherever you are.
Connectivity on the move
With its blazing fast 4G/Wi-Fi connectivity, PLUS 12 offers a complete mobile office experience. You can use it to communicate and collaborate with colleagues, create documents, spreadsheets and presentations, read an e-book, browse the Web, and share a presentation video in amazing quality on its 12-inch full HD display, wherever you are. For high-quality videoconferencing, it has a 5MP front camera, loud dual speakers, and a digital microphone.
What's more, PLUS 12's innovative detachable 4G LTE keyboard serves as a Wi-Fi hotspot for up to 15 devices.
Productivity on the move
PLUS 12 makes full use of the new features of Windows 10. You can use Windows Hello fingerprint recognition for fast, password-free sign-in and the new Windows Ink note and annotation feature. It also has a Cortana personal digital assistant built in to help you find things, complete tasks, set reminders and work more productively.
The PLUS 12 also has multiple ports, including USB-C, USB-A, micro-HDMI and audio jack, enabling connections to an assortment of peripherals such as external storage, mouse, speakers, headphones, secondary screen and more.
Modern and professional design
The compact PLUS 12 is one of the lightest 12-inch 2-in-1s on the market, weighing in at just 990 grams, making it very convenient to carry. It has a sleek metal front casing with a premium brushed effect, creating a professional and modern look.
"As a leading device manufacturer for connected tablets, we are convinced that productive devices will be more and more connected to cellular networks. Alcatel has developed the PLUS range, a series of high-performing connected Windows 10 2-in-1s with 4G LTE inside, so you'll always be connected and productive wherever you go. PLUS 12 is the latest addition to the PLUS family. With a larger screen, it delivers a great user experience. It's also super lightweight and looks fantastic," said Vittorio Di Mauro, Senior-Vice President at Alcatel. "With the PLUS 12, Alcatel has created the perfect office on the go."
"2 in 1 devices continue to offer tremendous versatility while on-the-go, offering flexibility to people move between different modes to view, create and engage with their device," said Weng Kuan Tan, Intel Corporate Vice President and General Manager Client Computing Group, China. "The PLUS 12, which is built on Intel Turnkey Solution, also takes advantage of the new Intel® Celeron N3350, which brings great performance to a mobile device at great value."