Hardware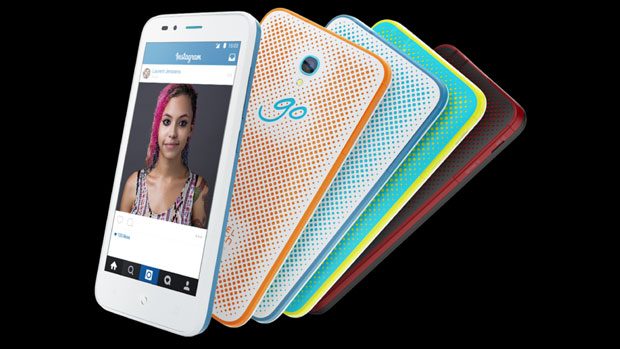 Published on May 16th, 2016 | by James Wright
Alcatel Go Play Review
In this world of Apple and Samsung plus their competitors, there's plenty of smartphones to select from, however price or those ridiculous lengthy mobile phone contracts can impair your decision to upgrade. This is where Alcatel come into the picture with their affordable and 'life-proof' smartphone, the 'Go Play' which uses the Android operating system, comes in five different colours plus its shock resistant and waterproof right out of the box!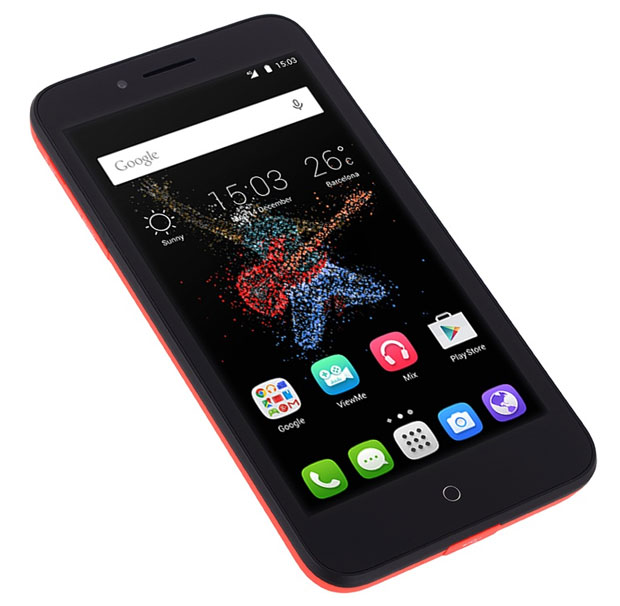 Go Play Highlights
Robust design, shockproof, waterproof and dustproof with IP67 rating
Shoot vibrant, clear photos underwater
Comes in five bright colour options with waterproof headsets to match
Long battery life – 20 days standby time, 8.3 hours talk time, 55 hours music playback
So let's talk about the 'life-proof' features of the Go Play. Firstly the phone has an IP67 rating which means that the phone can be submerged in 1 metre of water for up to 30 minutes. It's also shockproof so if you accidentally drop the phone, it will disperse the shock. It's even dustproof which definitely makes this smartphone quite a sturdy product and all in all, it's a well designed smartphone.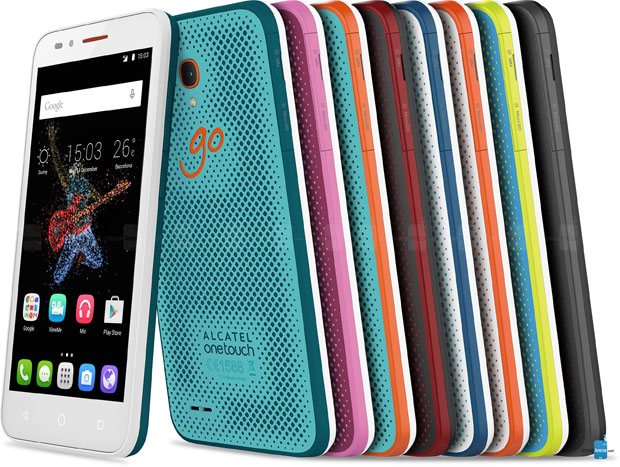 In terms of appearance, the phone is a little Spartan and compared to the latest iPhone or Galaxy, it does look a little on the cheaper end of the scale, however for $299AUD (May 2015), it's actually quite affordably priced considering its functionality.
It even comes with some funky colours that really standouts and the model we reviewed was the red/black unit which is the more conservative out of the bunch. The phone is also quite lightweight at 151grams and it does have a grip type design to help you hold it and hopefully prevent any accidental drops.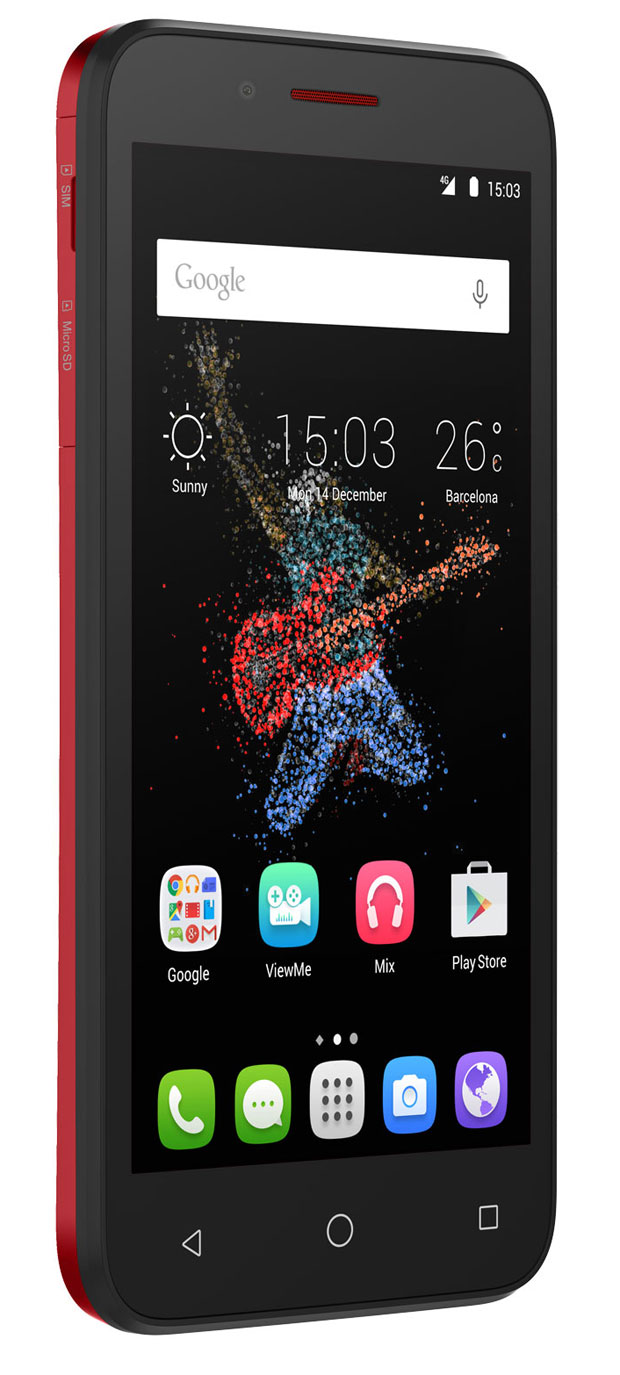 The touch screen of the Go Play is 5″ comes with a resolution of 720 x 1280 with a display density of 294ppi that boasts vibrant colours and sharp images, although it is a little dithered compared to high-end phones. You do notice this while playing games of watching movies.
The phone is powered by a quad-core ARM Qualcomm 1.2 GHz CPU with 4GB of storage with a 2500mAh battery that according to Acatel boasts 20 days of standby time, 8.3 hours of talk time and 55 hours of music playback. The Go Play also supports a MicroSD slot which allows you to upgrade the phone with another 32GB of storage as the 4GB is quite lousy for music or films.
Furthermore and according to Geekbench 3, the battery benchmark was 2860 with a test run time of 7 hours and 9 minutes. Compared to the Galaxy S7 that we just tested, the score was 6001 with a test run time of 11 hours and 50 minutes.
Sure, it's not the best but is enough for day to day use, including photos and some gaming. In terms of CPU core speeds and tested via Geekbench 3, the Go Play results was 464 (single-core) and 1413 (multi-core). The Galaxy S7, scored 2116 (single-core) and 6304 (multi-core).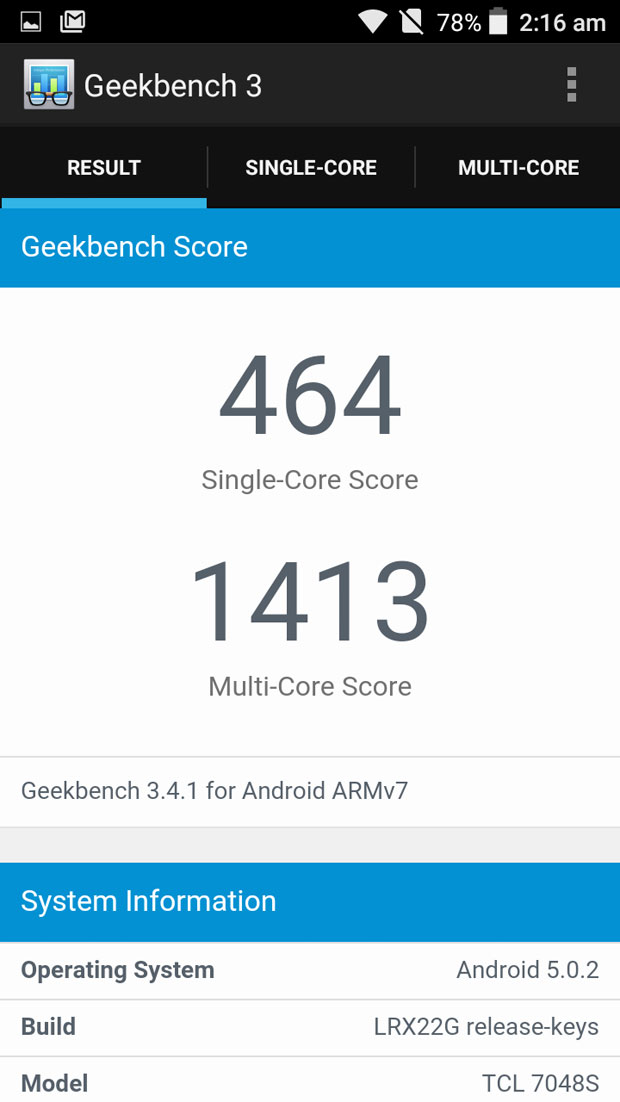 One test that I had to install was Epic Citadel from Epic Games and uses the Unreal engine. It's basically a graphical benchmark app with some stunning graphics and it performed rather well! Sure, there was a little tearing here and there but overall, I was quite impressed with an average of 56.4 frames per second at a resolution of 1280×720 (high performance) that is more than ample to run some games with the Unreal engine. Interestingly enough, it would not run the app 3DMark which is a little unusual.
Once again, the comparisons may be a little unbiased when compared to the Galaxy s7 but we're just seeing how the Go Play stacks up against one of the world's fastest phones. In terms of similarities, the phone is probably on par with the Sony Xperia Z that retails for around $249AUD (May 2016).
With games, we checked out Rayman Adventures, Modern Combat 5 and Dead Target with all titles performing relatively well, however MC5 did stutter more than the other games and loading is definitely a little slower on this device as well. Nonetheless, most games played well, especially casual games!
Key Features:
Android Lollipop 5.0
5-inch HD screen
8 Mpxl rear and 5 Mpxl front camera
8GB internal ROM
4GB end user memory
32GB expandable Micro SD storage
Five colour options: yellow/lime green, white/orange, red/black black/grey and orange/blue.
There are also two cameras on the Go Play that include a rear 8 megapixel camera and a front 5 megapixel camera. Considering the lens and the megapixels, the Go Play does take some relatively good photos. The camera does have difficulties taking photos in low light conditions but in bright light, it's more than acceptable.
However one interesting aspect about the smartphone is that it can even take photos and videos underwater which is kind of cool. Another fun feature of the phone is the Viewme app which basically allows you to record your screen and use the front camera to record yourself which is great for capturing game videos or just for commentary in general.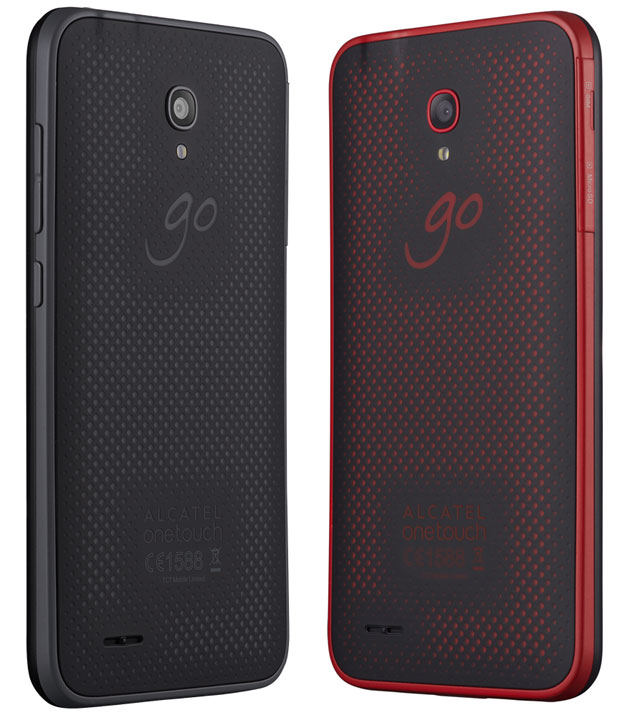 In terms of performance and compared to the more powerful and more expensive Galaxy S7, the Go Play does struggle with some other resource intensive apps, including at times scrolling. However considering that the phone only has 1GB RAM, it does limit the capabilities of this product but once again it does the job, including having multiple apps open at once.
Final Thoughts?
Given the price and 'life proof' features, the Alcatel Go Play is definitely value for money which did surprise me that some games played quite well on the device. Pictures are not bad, especially in bright light but like most phones, it does struggle with low light photos but more so on the Go Play. All in all, it's robust phone and you definitely get bang for your dollar… just don't expect an iPhone 6 or Galaxy S7 in terms of appearance!